Entertainment
The art of Paula Rego (86) is dark and her studio a horror cabinet. Who is she and why does the Netherlands not know her?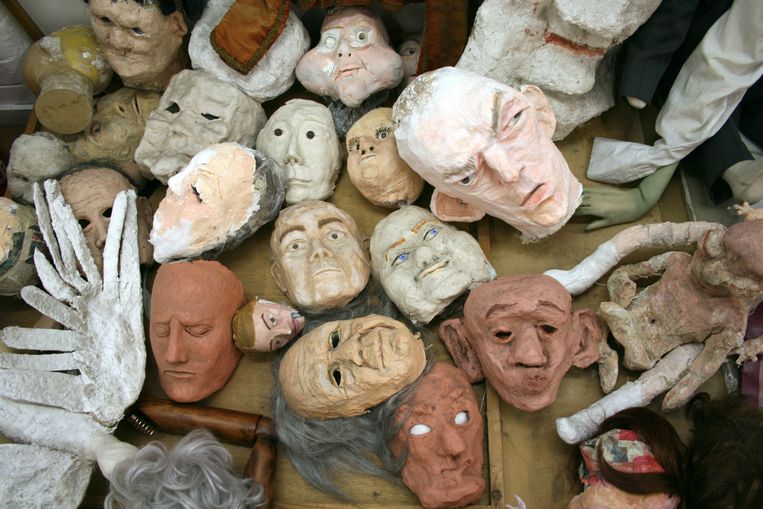 Two girl dolls in red dresses dangle from the ceiling, their eye sockets dark and hollow. Next to it: a table full of papier-mâché faces and heads, their grimaces angry and distorted. Welcome to the studio of artist Paula Rego (86), one of the most terrifying places in London. But not according to her son, filmmaker Nick Willing (60): 'This here is like a child's bedroom.'
Willing hosts the reception one evening in October. His mother is not healthy enough for that, she has had corona and two strokes before. He doesn't sound concerned: "My mother has dragon blood." Rego still works. Here she builds scenes which she draws with pastels and which then find their way into museum collections. In recent months, a large and widely acclaimed retrospective at Tate Britain, spanning fifty years of art. That exhibition opens (in a slightly smaller form) this weekend in Kunstmuseum The Hague. Who is this artist? And why does her studio look like a horror cabinet?
First the question that must precede this: why do we not know her? Let me clear up a misunderstanding that may be lurking. Rego was not discovered or rediscovered late in life. This is not a question of: let's finally hang this elderly woman's art in the light. It had been there for a long time, at least in Portugal, where she was born, and in Great Britain, where she has lived for a long time.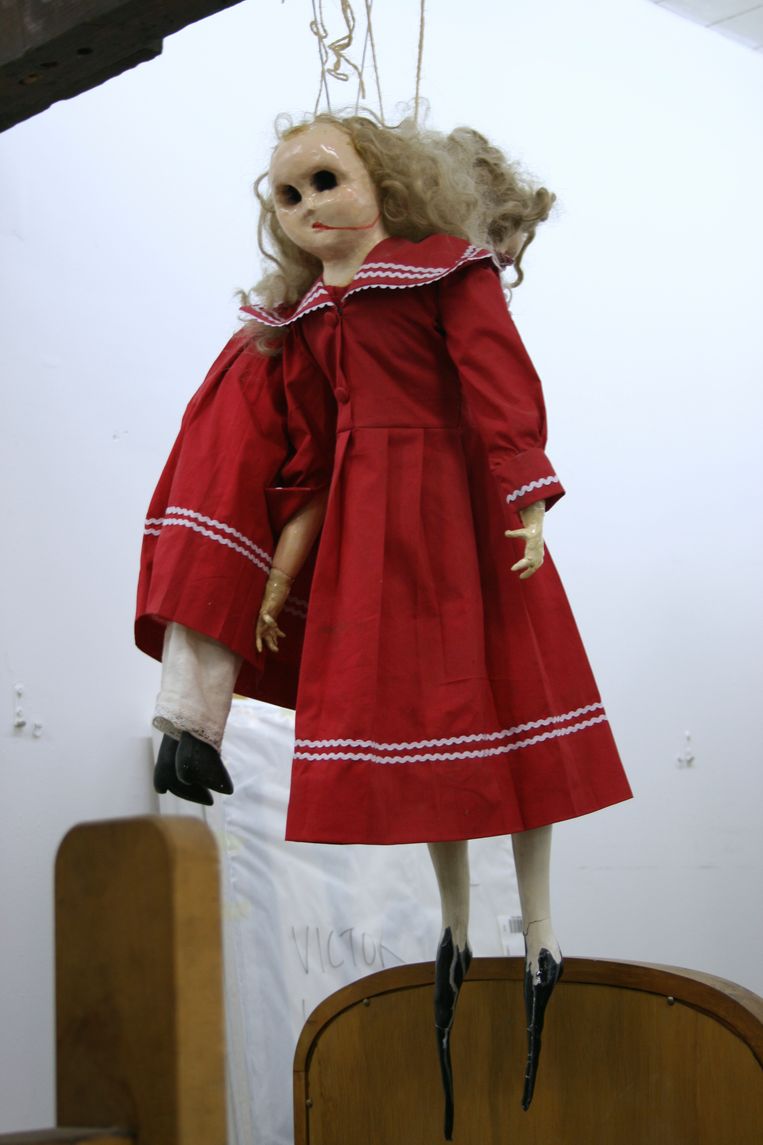 Rego is famous in both countries. A museum has been built near Lisbon especially for her art. And in 2002 she was commissioned by the then Portuguese president Jorge Sampaio to create a series of works of art for the presidential palace. In Great Britain she had her first major exhibition in 1988 and her art is now in the collections of, for example, the Tate, the British Museum and the National Gallery. In 2010, she was given the title of 'Dame of the British Empire', the female equivalent of knighthood.
touch of dada

But we don't know her yet in the Netherlands and she is also relatively unknown in the US, for example. Perhaps it's because her art is so obscure and so insensitive to trends. Her oeuvre contains all kinds of things, as this retrospective shows: a touch of dada, a large portion of realism, then surrealistic twists.
Rego is easier to compare with her predecessors than with her contemporaries. Some of the artworks show that she drew inspiration from the work of the Italian surrealist avant la lettre Giorgio de Chirico (1888-1978), the pastel drawings of the French impressionist Edgar Degas (1834-1917) or the dark etchings of Spaniard Francisco Goya (1746-1828).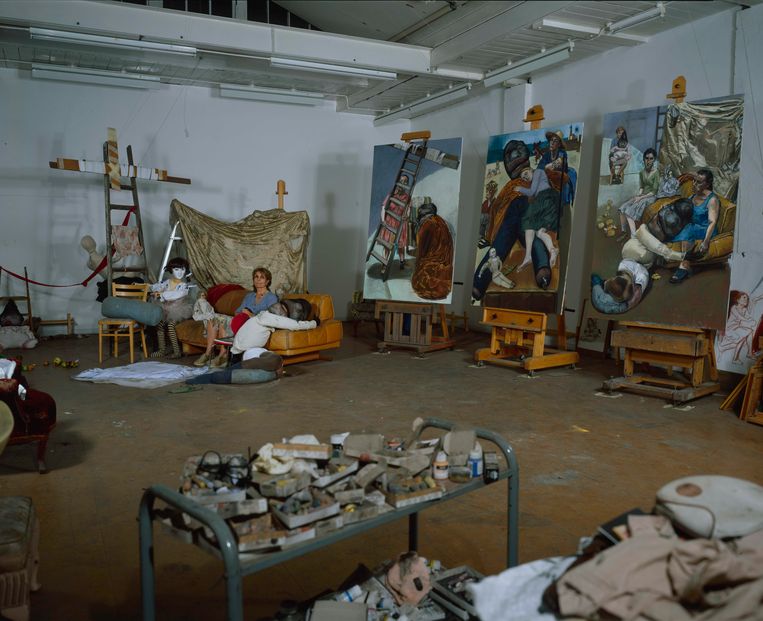 Rego once said that she paints to 'give a face to fear'. One of those fears would be to have an empty studio. That fear seems unfounded. The studio in London is packed: there are easels, pastels are ready, a whole wall is filled with costumes, a strange scene (five dolls, a stuffed lamb, an easel and a bird of prey) is ready to be copied. Willing states that his mother today has a penchant for biblical stories.
In fact, the studio is so crowded that one of the most important pieces of furniture is barely noticeable: a light brown divan, which can be seen in many of Rego's artworks. In the studio there is a colored blanket over it. "My mom sometimes takes a nap on it," Willing says.
the couch

The story of the divan begins in the 1960s. At the time, Rego was living with her husband, artist Victor Willing (whom she had met at the London art school) and their three children with her parents in Portugal. Rego and Victor shared a large studio and lived part-time in London, the children being raised by their grandparents. In her artworks, especially collages and paintings, Rego criticized dictator António Salazar. Striking: the censorship and secret police left her alone, they paid no attention to visual art.
In 1966 Rego's life took a nasty turn. Her father died and her husband was diagnosed with multiple sclerosis. He then decided to take over the family business in electrical engineering from his late father-in-law. A bad idea. Not much later, the broke family moved to London.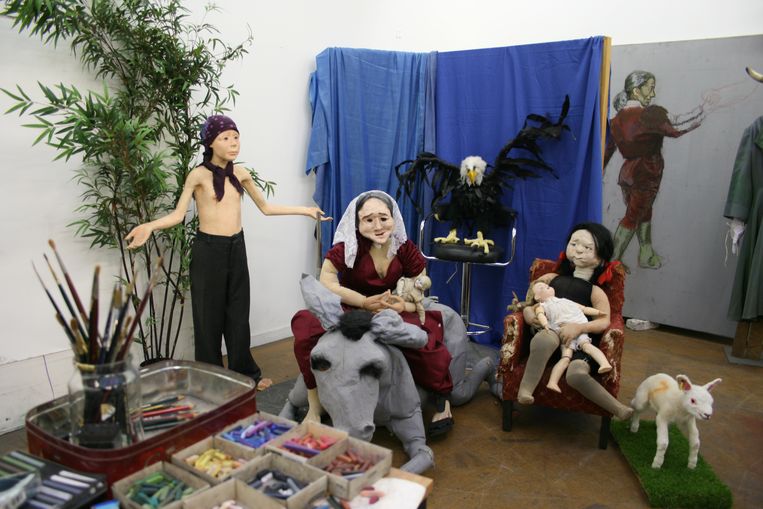 Rego fell into a severe depression and, on the advice of her GP, entered Jungian psychoanalysis. So she ended up on the couch. That therapy saved her life, she later said, and freed her from the fear of being herself. She has visited her therapist for forty years and has taken over the couch from his treatment room. That is how she ended up in her art, literally, but above all figuratively.
Because of the theories of Carl Jung (1875-1961), Rego changed her way of painting. Her art became personal and narrative. According to Jung, fairy tales, myths and (folk) stories are expressions of our 'collective unconscious'. For example, Rego made gouaches of Portuguese fairy tales, which she says are the most cruel. In addition, she found ways to portray her own life as a cruel fairy tale. For example, she painted scenes from her marriage, but the characters are a monkey (Victor), a bear (Rego's lover) and a pigeon (Rego). The figures, roughly painted, are based on toys from Victor's childhood.
Personal darkness

Since the Jungian analysis, her artworks portray stories that are usually confusing, sad or evil. Women play the leading roles. Rego's inspiration can come from a play, a novel, a photo or an article in the newspaper. But that's just the beginning, such a story is access to her own experiences and dark thoughts. According to Jung, you must dare to look into that personal darkness. Rego does that here, in her studio, and the dolls help. She has the other characters portrayed by her regular model Lila Nunes and family members. The combination of living and inanimate figures makes some works of art eerily alienating. Using dolls also prevents her scenes from becoming sentimental, her son explains.
Fashion model

Paula Rego often has relatives pose and has her friend Lila Nunes as a permanent model. Nunes came to live with Paula Rego and Victor Willing in the 1980s to help care for Willing. She also helped him mix his paints and gradually she started posing for Rego more and more. They now consider each other practically like family.
Willing may now act as a deputy for his mother in Rego's studio, but when he grew up, the studio was strictly off limits. Even if they 'broke a leg' they were not allowed to disturb their mother. 'Of course we thought that was stupid at the time. I now understand how important those boundaries are. And I love her work. I would never trade part of her oeuvre for more attention from my mother.'
Three times Paula Rego: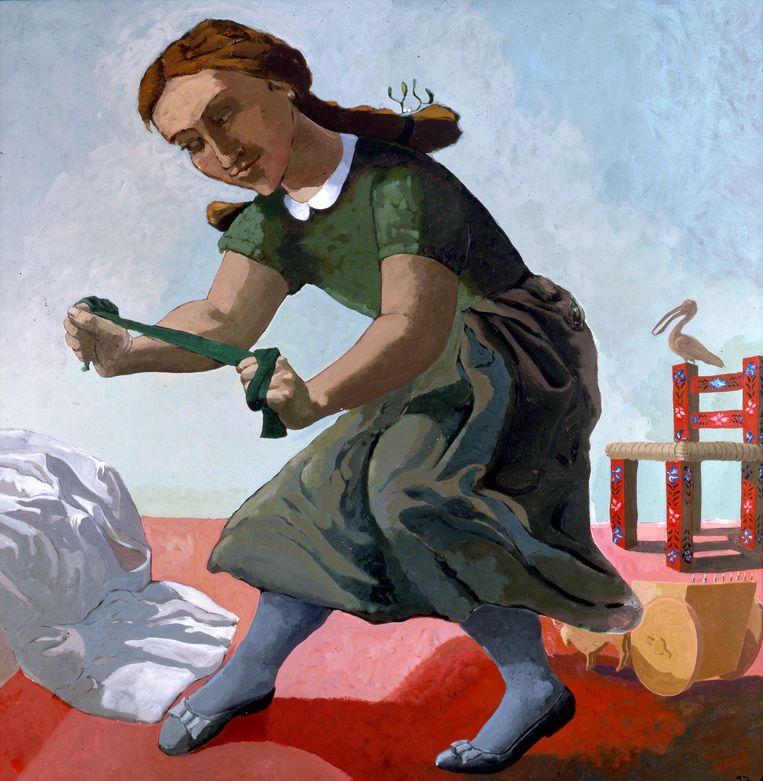 Paula Rego, The Little Murderess, 1987, Private collection
In the 1980s, Paula Rego created a poignant series of paintings about a little girl tending a large dog. She shaves him, teases him and seduces him. The paintings show Rego's conflicting feelings as a caregiver for her husband Victor Willing (1928-1988): concern, sadness, but also anger and frustration. On one of the cloths the girl has grabbed a ribbon, it is called: The Little Murderess. 'You can feel all kinds of forbidden things in works of art', according to Rego.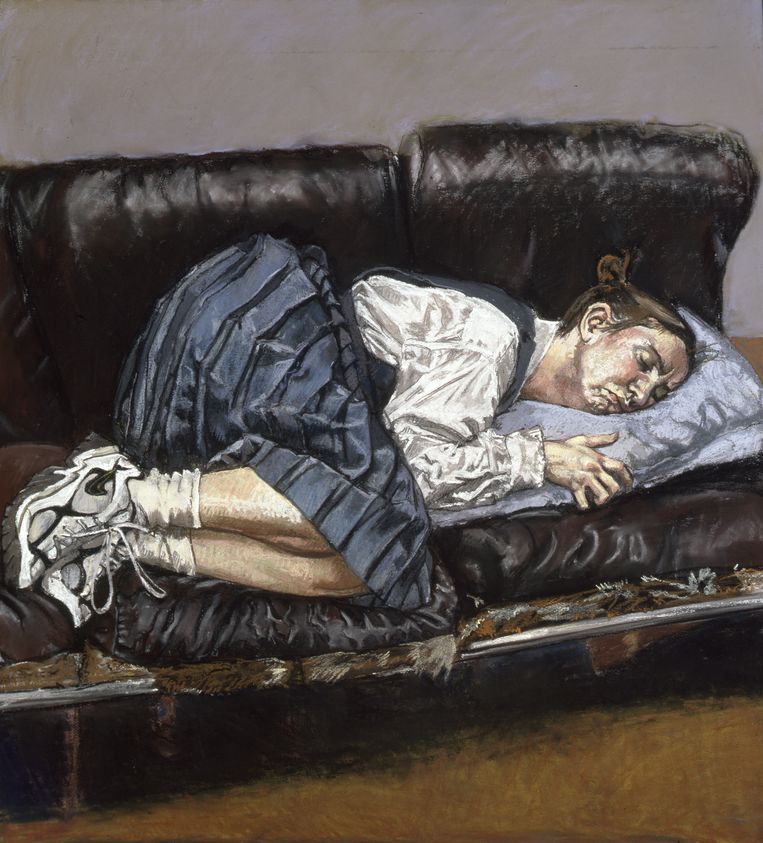 Paula Rego, Untitled No. 4, 1998-1999, private collection
In 1998 and 1999, Paula Rego drew pastels depicting women suffering pain from illegal abortions. She made the series in response to a failed referendum in Portugal on the legalization of abortion: the turnout was too low. When the pastels were exhibited in Portugal, the press wrote mainly about the brilliant use of color and her phenomenal mastery of the technique, she had only started working in pastels a few years earlier. But the public recognized what it was about, because some of the pastels in this series are quite explicit. Rego had also created etchings that made it easier to travel around the country. In a subsequent referendum in 2007 it was decided to legalize abortion.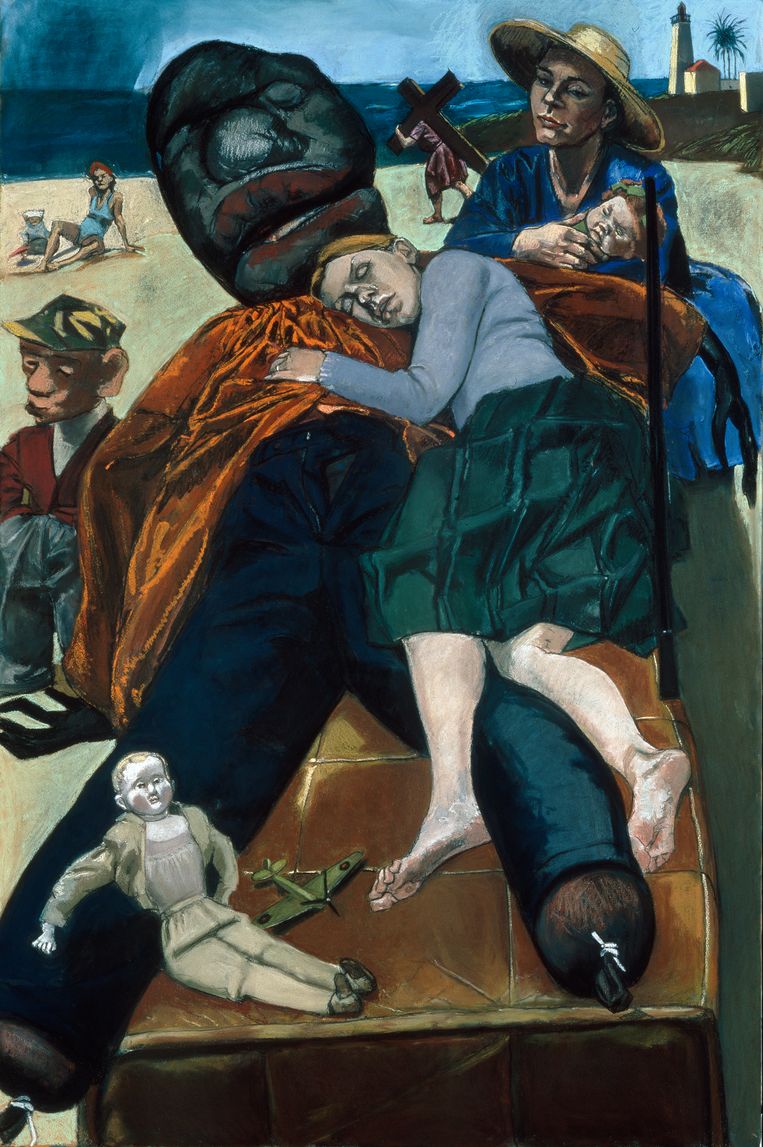 Paula Rego, The Pillowman, 2004, Ostrich Arts Limited Collection, middle pastel of a triptych
The horrifying play pillow man from 2003 made a deep impression on the artist. It's about a writer who is suspected that his gruesome stories led to murders. One of those stories is about a girl who is crucified, in another story the 'pillow man' plays a role. He visits children and convinces them to commit suicide, so that they can be spared suffering later. Rego made a doll in her studio from pillows in tights. According to her son Nick Willing, the big triptych that Rego drew is about her relationship with her father, who, like herself, suffered from depression. He is the 'pillow man' and lies in this middle pastel on the divan from her studio.
Paula Rego, Kunstmuseum The Hague, 27/11 to 20/3.
Nick Willing made the documentary about his mother Paula Rego: Secrets & Stories (2017). It will be broadcast on Avrotros close up on 11/12.
The art of Paula Rego (86) is dark and her studio a horror cabinet. Who is she and why does the Netherlands not know her?
Source link The art of Paula Rego (86) is dark and her studio a horror cabinet. Who is she and why does the Netherlands not know her?