Education
The cabinet will talk further on Friday about a damning benefits report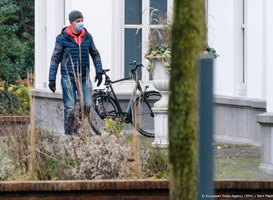 The committee was harsh on the treatment of thousands of parents who were wrongly accused of childcare allowance fraud. The MPs concluded that they had been done "great injustice" and that the fundamental principles of the rule of law had been violated.
At the end of December, the most involved ministers also met in the Catshuis. Back then it was mainly about the question of how justice could be done to the victims. It was decided that they would all receive compensation of EUR 30,000 as soon as possible.
This time the content of the report was central. An important task that the committee has given the cabinet is to ensure that it cannot happen again in the future that citizens are treated in this way by the government.
This time, too, the discussion was not yet about the possible political consequences of the scandal. Later this month, the cabinet will first issue a response to the indexation report. This is followed by a debate with the House of Representatives.
By: ANP
The cabinet will talk further on Friday about a damning benefits report
Source link The cabinet will talk further on Friday about a damning benefits report