Netherlands
'The court has not just accepted everything the women say': our journalist about the conviction of Bart De Pauw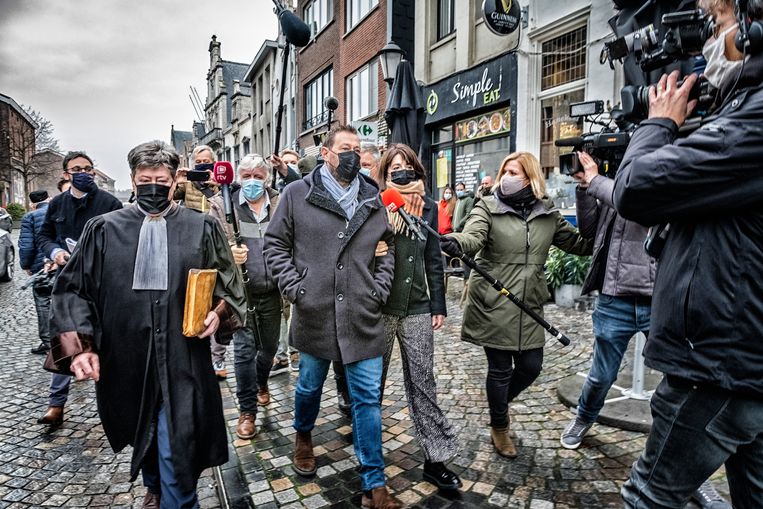 How surprising is this verdict?

"I have not yet been able to view the verdict itself, but it already seems that it is nuanced. The court has not simply accepted everything the women say. Although there is a conviction for De Pauw, it is only a partial conviction."
What are the most striking elements in the verdict?

"The court has established assault on five women and electronic nuisance or cyberstalking for one woman. In order to be able to speak of cyberstalking, it must be demonstrated that there was a special intention to cause electronic nuisance. Helen Perquy is the only woman the court has accepted that. She was the odd one out in this process. She is Bart De Pauw's ex-business partner and received messages from him such as 'I'm going to make sure you don't get a job anymore'. In her case, therefore, it was not a question of sexual or flirtatious messages, and the element of special intent was accepted with her, but not with the others.
"For the first qualification, stalking, there are three elements that must be met: in addition to the actual harassment, there is also the serious disturbance of the peace. The judge has tried to objectify that, because it is not because someone says that the peace has been disturbed, that it is so. And thirdly, the accused must also know that the peace is disturbed.
"The court has ruled in five women that those three elements have been met, in the eight others either the actual harassment or disturbance of the peace has not been demonstrated, or the court assumes that Bart De Pauw could not have known that he disturbed the peace of the women."
How do the parties involved react?

"The women were not there this morning, Bart De Pauw was. I had the impression that he rather let the verdict come upon him. His lawyer said they will study the verdict before commenting further.
"The women also reacted rather expectantly. Lawyer Christine Mussche thought it was important that the judge established that De Pauw's behavior is punishable. "Because that's what it was all about for us," she said. But this is not a big victory for Mussche either, because De Pauw may have been partially convicted, but he was acquitted in eight cases.
"I think we can say that there is some disappointment on both sides."
Will the curtain fall on the De Pauw case?

"Afterwards, the judge briefly addressed Bart De Pauw himself. He said this is only a first-instance conviction, and there is still an opportunity to appeal. That will probably happen. De Pauw has always fully opted for the acquittal, and will probably not resign himself to this. It remains to be seen whether the women will also appeal."
Listen to 'Clear'. What did the De Pauw case mean? 'She illustrated perfectly what a power relationship is'

'The court has not just accepted everything the women say': our journalist about the conviction of Bart De Pauw
Source link 'The court has not just accepted everything the women say': our journalist about the conviction of Bart De Pauw