Education
The Executive Board of The Hague University of Applied Sciences apologizes for non-inclusive vacancy text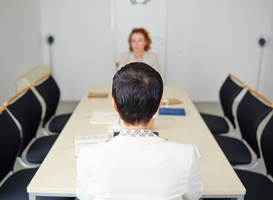 According to the College of Human Rights, The Hague University of Applied Sciences has unfairly disadvantaged people with a non-Dutch background when posting an internal vacancy. There was a strict language requirement in the vacancy for university lecturer in the Internal Public Management (IPM) course, an English-taught course. The Executive Board of the Hague University of Applied Sciences has apologized for this. "As an inclusive university of applied sciences, we want to do everything we can to prevent any form of exclusion. Unfortunately that did not go well." This is reported by The Hague University of Applied Sciences.
In the meantime, the Executive Board has had a conversation with the two lecturers who submitted a complaint about the vacancy. This resulted in two measures: an update will be made to the internal recruitment and selection manual, so that when vacancies are posted, it is clear what the proportionality of a certain language requirement is. This point will also be included in the update of the Recruitment and Selection Policy.
Internal complaints procedures
The internal complaints procedures in the field of recruitment and selection need more publicity, which is why work is being done to improve the findability of the Application Code and attention will be paid to this in the coming period.
By: National Education Guide / Johanne Levinsky
The Executive Board of The Hague University of Applied Sciences apologizes for non-inclusive vacancy text
Source link The Executive Board of The Hague University of Applied Sciences apologizes for non-inclusive vacancy text