Health
The Netherlands agrees to subsidize Rotterdam's carbon capture project for € 2 billion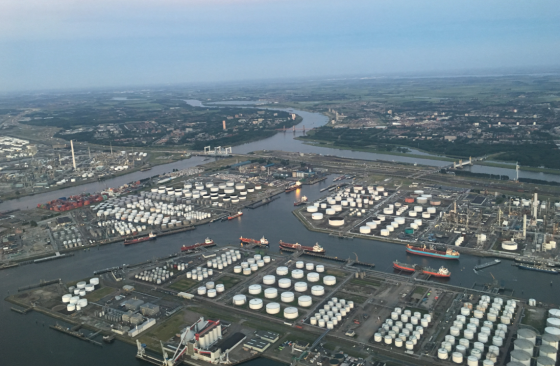 The Dutch government has allocated € 2 billion to a project to capture and store carbon dioxide in an empty gas chamber beneath the North Sea, broadcaster NOS reported Monday, citing sources at the ports of Shell and Rotterdam. did.
The Porthos project, which involves the past four companies in the port area, will be the first large-scale carbon capture project in the Netherlands. The 2019 government-mediated climate agreement states that half of industry's reductions in carbon emissions can be achieved using this process.
Companies are currently paying for their right to emit carbon dioxide. Currently, it is about 50 euros per ton. According to calculations by the Rotterdam Port Authority, collection and storage costs around € 80 per ton. This means that the government will take the difference and subsidies will go down as the price of carbon emissions goes up.
At the end of last year, Shell, ExxonMobil, Airricked and Air Products announced plans to apply for a Dutch government subsidy, saying they could store about 2.5 megatons of carbon dioxide in an empty gas chamber by 2024.
The infrastructure to reach the gas chambers, about 20 km from the coast, will be developed by the port, Gasney and Energy Group EBN with European funding.
Critic
Early efforts to identify and store carbon emissions in the Netherlands did nothing. One plan, including Shell, was abandoned after protests by locals.
Shell is currently participating in other CCS projects in Canada and Norway.
Greenpeace, an environmental group that did not sign the Dutch Climate Agreement, states that CCS is a costly way to delay actual improvements to reduce pollution.
Thank you for donating to DutchNews.nl
The DutchNews.nl team would like to thank all the generous readers for their donations over the last few weeks. Your financial support has helped extend the scope of the coronavirus crisis in the evenings and weekends and keep you up to date with the latest developments.
DutchNews.nl Was free for 14 years, but without the financial support of our readers, we cannot provide fair and accurate news and features about everything in the Netherlands. Your contribution makes this possible.
If you haven't donated yet but want to donate,
You can do so through Ideal, credit card or Paypal.
The Netherlands agrees to subsidize Rotterdam's carbon capture project for € 2 billion
Source link The Netherlands agrees to subsidize Rotterdam's carbon capture project for € 2 billion