Tech
The Nothing Phone (1) does not break pots and still deserves a round of applause | Tech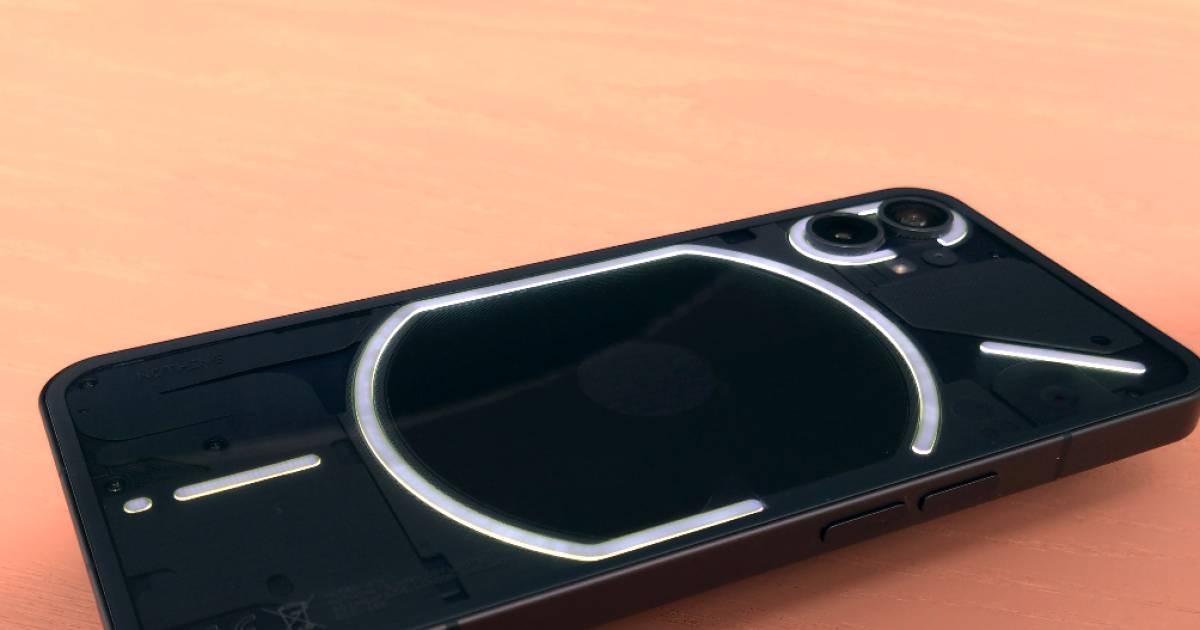 ReviewWith his new company, the founder and former CEO of OnePlus Carl Pei hopes to move a stone in the raging river that is the tech sector. The Nothing Phone (1) of 469 euros, which is for sale from 21 July, is the first real test for his team. We should not expect a 'flagship killer', but can the Phone (1) compete with other phones in the middle class? We tested it out.
During several briefings of Nothing that we were able to attend, the common thread of the Phone (1) quickly became clear. Everything revolves around the design of the phone. It can therefore be called unique, but at the same time recognizable.
At the back we find transparent glass, through which various parts, such as the coil for wireless charging, are visible. They are finished in a uniform colour, so that it appears as a coherent whole. LEDs have also been incorporated that can light up in certain patterns, but more about that later.
Just no iPhone
Furthermore, the similarities with recent iPhones were striking. That's not a fault. The symmetrically finished screen edges and utilitarian sides made of recycled aluminum give the Nothing Phone (1) a look that other phones in this price range can't offer.
At the same time, it's somewhat boring, which is ironic because CEO Carl Pei blames the rest of the industry for being boring. The eye for details is striking for a new company like Nothing. But that's mostly on paper.
After just under two weeks with the Phone (1) in your pocket, it is noticeable that dust clings to the camera lenses and is difficult to remove. Also, the case (€25) from the company is a magnet for scratches and fingerprints. That looks very ugly with a phone with a transparent back. As is also the case with the wireless earphones Ear (1) from Nothing.
In addition, it is a pity that the company has introduced ecological initiatives, such as compact packaging, recycled aluminum and plastic in the phone, but that effort has not been extended to the accessories.
Little flashy
The LEDs that were given the name 'Glyph' suffer from the same problem. Sounds nice, but in practice it doesn't work. The idea behind it is that the lights subtly notify you that you have a notification, without disturbing too much. That would only be useful if you are sitting at a table or desk, but in that situation it is easy to miss a notification.
You can also use the LEDs as a less bright alternative to the flash. There is indeed something to be said for that, but it only works if what you want to photograph is close enough. The 'Glyph' is ultimately little more than a trick to show to friends in the cafe. Although that doesn't immediately win you over.
Handyman
The 'Glyph' is a gimmick, but fortunately one that you do not notice in daily use. It is at those moments that the Nothing Phone (1) also excels. Although the phone doesn't use the latest, best processor, everything is lightning fast. It was therefore a pleasure to use it for two weeks.
Open apps, switch between them, you name it and it moves forward. In that respect, the Phone (1) stands head and shoulders above smartphones that cost the same or more. The screen could have been a bit brighter, but that is only noticeable when the sun shines too hard. The battery life is certainly sufficient, but you have to be careful if you use the Phone (1) to charge accessories wirelessly. That is also a nice addition, especially on paper.
Photo quality remains difficult
It is a titanic job for newcomers to set up the cameras properly. Tech giants like Apple, Samsung and Google are throwing thousands of employees, many millions of dollars and mountains of data at the problem.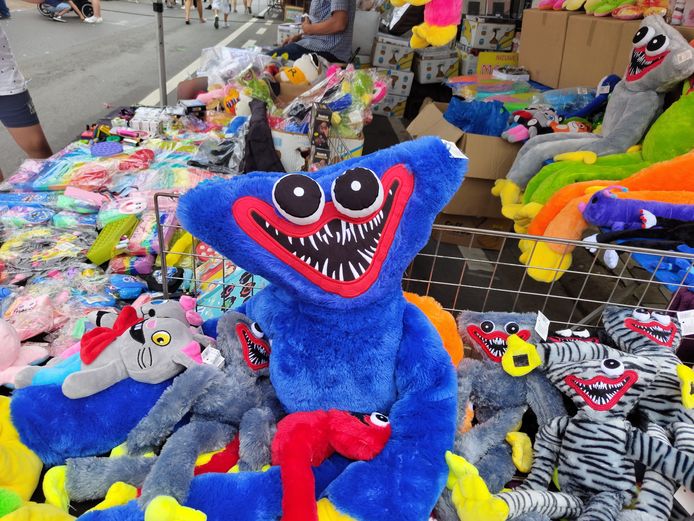 Nothing has tried not to make it too difficult for itself by choosing camera modules that have already proven themselves. So no groundbreaking technology here. The Phone (1) does show that there is still work to be done to get the most out of the hardware with software.
The main camera works great when sunlight is present. The choices that Nothing has made in terms of color reproduction are in fact relatively neutral and natural. It's a matter of taste, but thanks to this approach you can choose what to do with the photos afterwards.
The Phone (1) does drop a stitch here and there when combining different frames when High Dynamic Range (HDR) is activated. As a result, you sometimes see a remnant of, for example, a pigeon that flew through the image.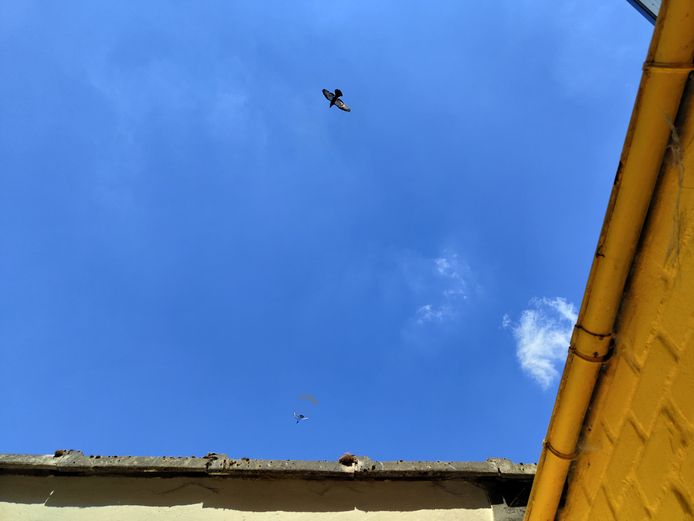 Speaking of movement: when the lighting situation is no longer optimal, it becomes difficult to capture that. All phones have to contend with this around this price, but the Nothing Phone (1) scores the worst in that regard compared to the Samsung Galaxy A53 and Motorola Edge 30. There is, however, a functional night mode that provides good results.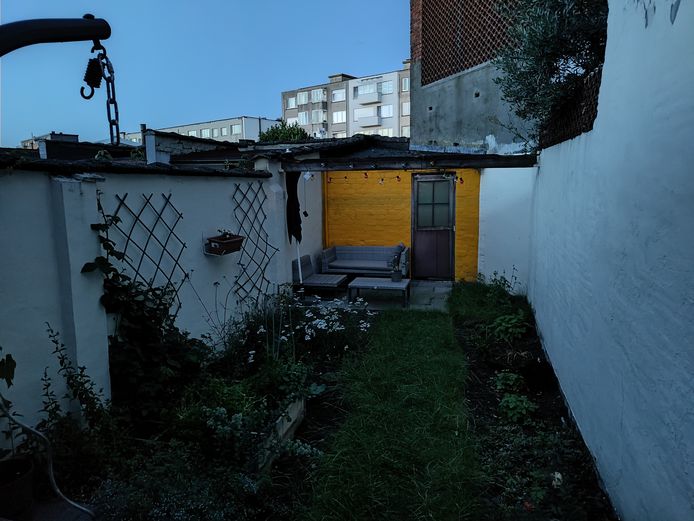 Unfortunately, the ultra-wide-angle camera is clearly set up differently than the main camera. The colors of the photos you take with it are therefore less beautiful. It is still fun to capture a building or landscape. The selfie camera is usable, but not much more than that. What was noticeable was the tendency to overexpose the sky, but that can hardly be a stumbling block.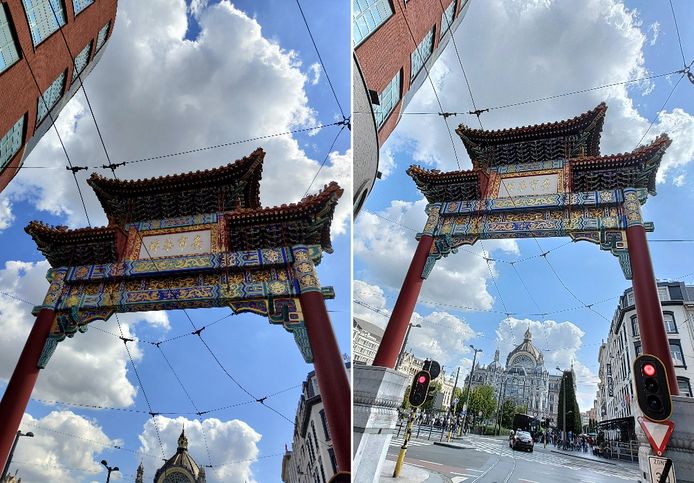 Some examples of photos taken with the Nothing Phone (1) can be found here.
Long term support?
The biggest question mark of the Nothing Phone (1) is its support in the coming years. This is a smartphone from a company that still has everything to prove. During an interview with HLN marketing head Akis Evangelidis said the promised three Android upgrades and four years of bimonthly security updates should not be a problem. Nothing works closely with Android developer Google and has sufficient financial backing.
They can say that now, but building a hardware company is extremely difficult. What would happen to your phone if Nothing goes down is to look at coffee grounds. It is also difficult to estimate whether the start-up has been able to develop a good after-sales service in recent months. Fortunately, there is a strong consumer law in Europe, but of course that is of little use if you have to wait a long time for a repair. With a company like Apple or Samsung with repairers in Europe you are more certain in that area.
Conclusion: you get value for money
Nothing admits it itself when you critically question top people: from one day to the next the Phone (1) is not going to completely turn the sector upside down. What the phone does, on the other hand, is an interesting alternative for those who do not want the latest mid-range Samsung, but would like to stand out without paying blue.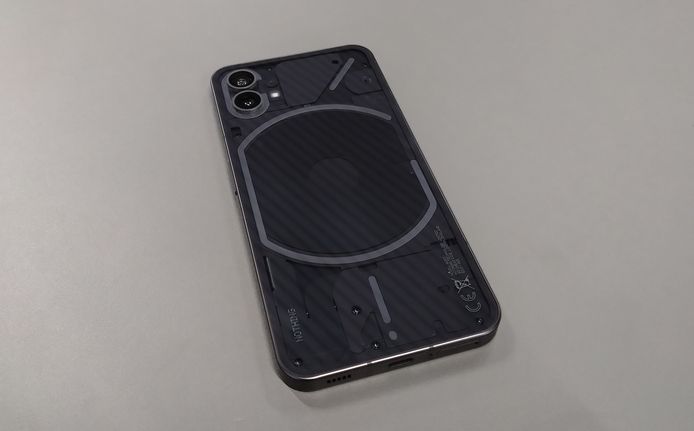 That the Nothing Phone (1) is a more than usable device deserves a round of applause. It is far from self-evident. However, those who want a smooth phone, but with a better camera, should take a look at the Motorola Edge 30. Although it is less beautifully finished and yes, a bit boring in terms of design.
The Nothing Phone (1) is available for purchase from today on the company's website. For 469 euros you get the basic model with 8 gigabytes of RAM and 128 gigabytes of storage. The model with the same amount of RAM, but 256 gigabytes of storage, is available for 499 euros. At the end of this summer there will also be a model with 12 gigabytes of RAM and 256 gigabytes of storage, for 549 euros.
Free unlimited access to Showbytes? Which can!
Log in or create an account and never miss a thing from the stars.

Yes, I want free unlimited access
The Nothing Phone (1) does not break pots and still deserves a round of applause | Tech
Source link The Nothing Phone (1) does not break pots and still deserves a round of applause | Tech