Tech
These are the best smartwatches right now | Tech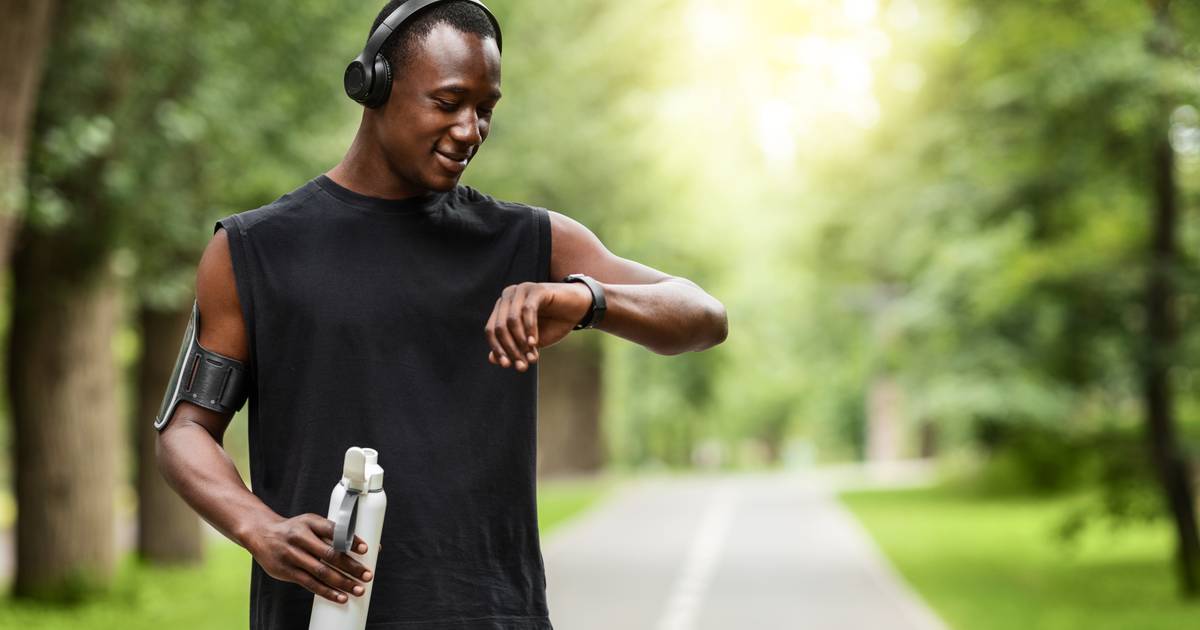 Smartwatches are getting smarter and more varied, but which one is the best to buy? Together with the editors of Tweakers, we list the best options from different brands.
This is an abbreviated version of this story. You can read the full discussion Tweakers.
Apple Watch Series 6
Bottom line, the Apple Watch Series 6 is a very nice smartwatch and, in our opinion, the best example of how a smart watch should work. Unfortunately, the watch can only be used with an iPhone and the battery life is still disappointing. The Series 6's new blood oxygen measurement function is OK. However, if you already own a Series 5, we don't think there is any reason to switch unless you fall for the newly added blue and red colors in which only the Series 6 is available.
Fitbit Sense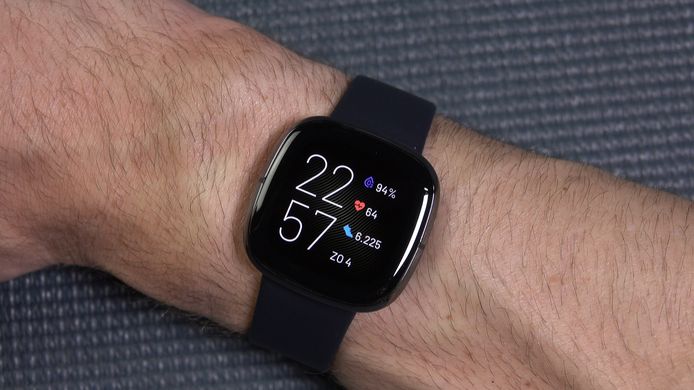 The Fitbit Sense is a great watch that combines good smartwatch functionality with excellent sports functions and well-presented health insights. The Sense is not a star, however. The smartwatch functionality lags too far behind that of, for example, the Apple Watch S6 and the Samsung Galaxy Watch 3, while better alternatives are also available for sports registration and analysis. Just like other Fitbit watches and trackers, the Sense mainly relies on the low-threshold software, which offers good insights for a wide audience. Fitbit is now adding more advanced measurements to those good insights with the Sense, which we do not fully see the usefulness of. If you would like a Fitbit smartwatch, but can do without those complex new options, then the new Versa 3, which was released simultaneously and offers identical functionality, is a great alternative that is 100 euros cheaper.
Forerunner 745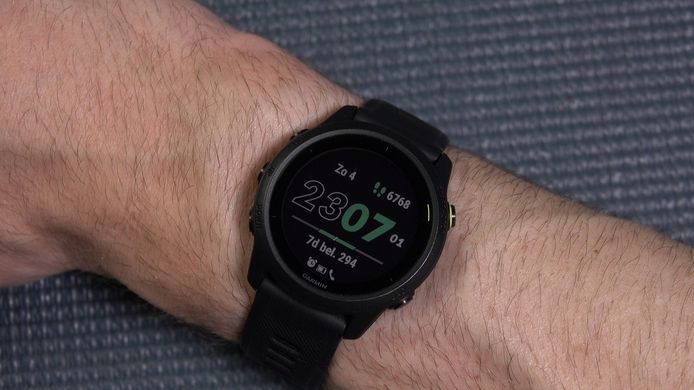 The Forerunner 745 offers (basic) smartwatch functions, including offline music via Spotify, but does not excel on that point. Where Garmin scores very well is in health tracking and sports. If desired, the watch measures heart rate and blood oxygen around the clock, and calculates stress and energy levels. In addition, the sports functionality is very extensive. Not only are there many sport profiles, Garmin also keeps track of progress and recovery and based on that gives suggestions for upcoming workouts.
Huawei Watch GT 2 Pro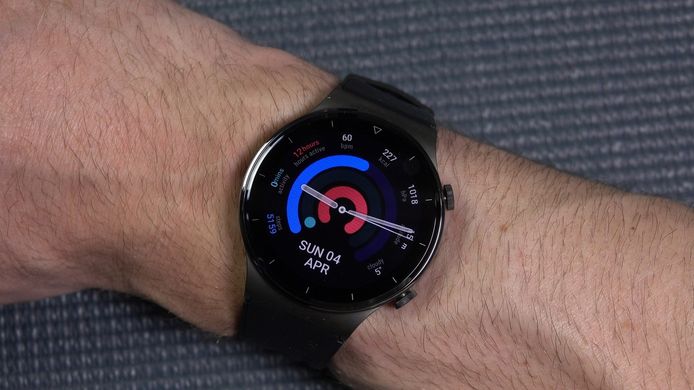 The Watch GT 2 Pro is an optically beautiful smartwatch with a nice large OLED screen and an unprecedented battery life of about twelve days on a single charge. Unfortunately, the watch also has limitations. For example, the standard smartwatch functionality is very sparse and the range of apps that you can install yourself is very limited and not very interesting. Another disadvantage is that all sports and health data that you register remain trapped within the Huawei ecosystem. Exporting sports activities to services such as Strava is not (easily) possible. If you do not need that and you want a nice clock that offers basic smartwatch functions, then the Watch GT 2 Pro is an excellent choice.
Polar Vantage V2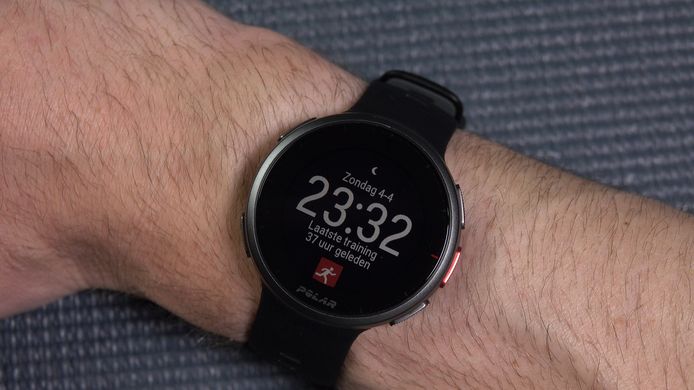 The Polar Vantage V2 is primarily a watch aimed at active athletes who like to keep track of their progress based on data. Polar does that very well, but as an all-round smartwatch the watch is very limited. The Vantage V2 also feels a bit 'old-fashioned'. The watch is actually a repackaged Vantage V1 from two years ago, with just a few new features. That makes it difficult to label the Vantage V2 as a general recommendation, also given its high price.
Samsung Galaxy Watch 3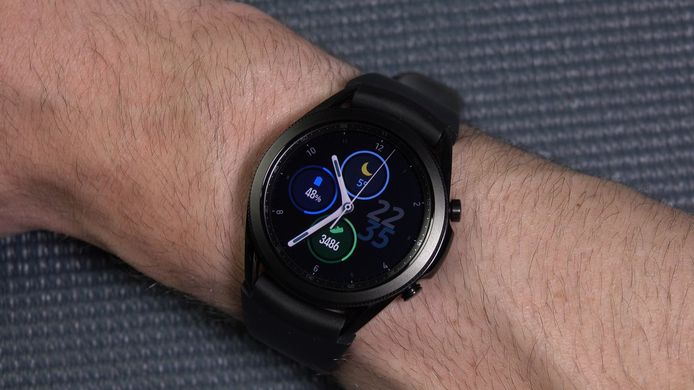 The Samsung Galaxy Watch 3 is a beautiful all-round smartwatch, which, in our opinion, offers the best mix of 'traditional' smartwatch functions, fine operation, good health tracking and excellent sports functions for Android users. The watch has a good heart rate monitor and usually offers accurate GPS recording. The only drawback is the battery life; it does not end with just over two days.
OPPO Watch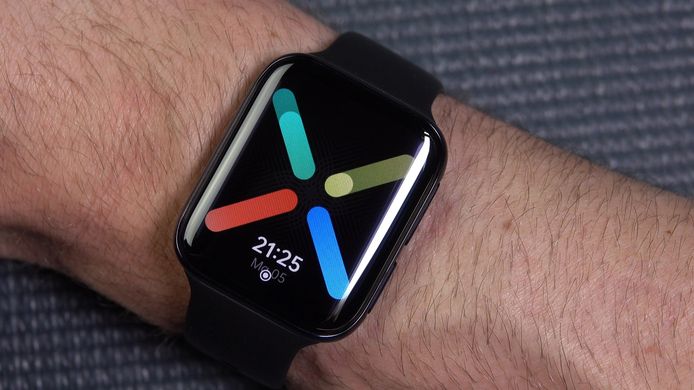 The Oppo Watch is a nice Wear OS smartwatch with a large, elongated screen. The appearance of the watch is clearly copied from the Apple Watch. The watch feels fast and works well. The proprietary software that Oppo adds to Wear OS has been limited to basic sports and health tracking features. Oppo is certainly not ahead on those points and it is a pity that sports data can only be shared with Google Fit and not with, for example, Strava. A practical disadvantage of the watch is the battery life. It is only a day and a half.
Suunto 7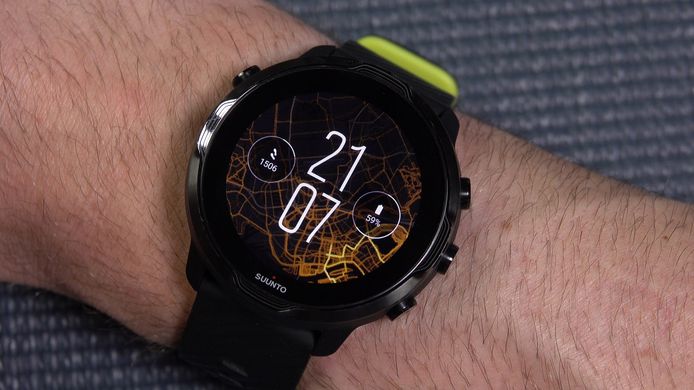 The Suunto 7 is a hefty Wear OS watch with a nice screen and a good sports app including offline maps and routes, but very little added functionality. Suunto's own app only logs sports activities and does not provide general health functions. The working time on the battery is just over one day, which makes it the last thing in the test on this point as well.
TicWatch Pro 3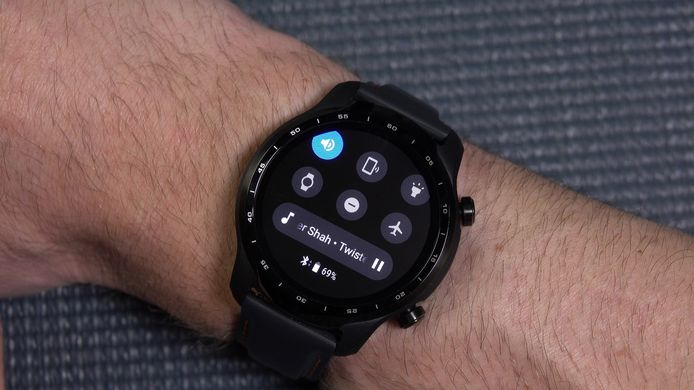 The Mobvois TicWatch Pro 3 is a special smartwatch with a double-layer screen consisting of an always-on monochrome LCD that uses little energy, with a full-color OLED screen behind it. The watch has a long battery life of more than four days by Wear OS standards and offers extensive sports and health tracking. Mobvois' smartphone app unfortunately looks a bit messy and should be given a makeover. The accuracy of the heart rate monitor and GPS recording is also not optimal.
Watch our trending news videos in the playlist below:
Free unlimited access to Showbytes? Which can!
Log in or create an account and don't miss out on the stars.

Yes, I want unlimited access for free
These are the best smartwatches right now | Tech
Source link These are the best smartwatches right now | Tech