Entertainment
These are the winners of The Best Social Awards | Tech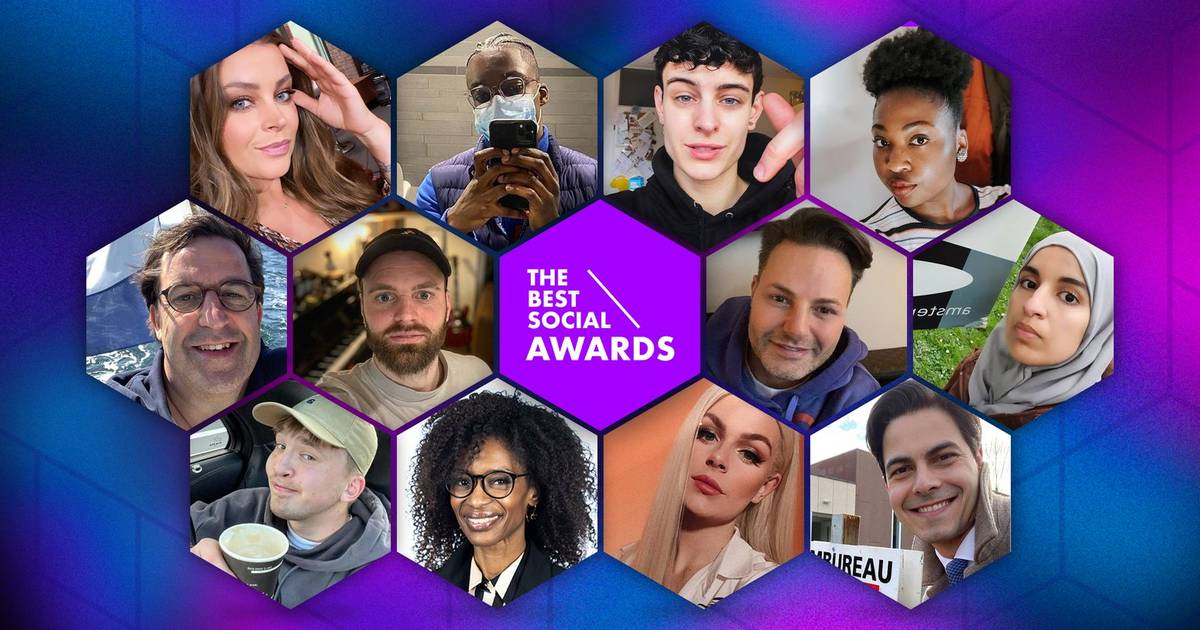 IC doctor Diederik Gommers, director Linda Hakeboom and a video of a dancing cat to the old Brein videotape music have won prizes during The Best Social Awards.
Every year, the award show celebrates the most talked-about users and posts on social media. A total of 16 prizes were awarded during the event.
Diederik Gommers won his prize in the category 'Best Stay at Home Content'. The doctor would inform users in a smooth way on Instagram during the corona crisis. Twitterer of the year Don Roelofsen also wrote many messages about corona in the past year, from his work as a recovery nurse.
Fight against cancer
Linda Hakeboom was named Instagrammer of the year. She candidly reported on her fight against cancer on the platform in a series of vlogs.
Roel van Velzen won his prize in the 'Best Reaction' category, after he reacted snidely to funny photos about a Christmas tree with all the decorations hanging at the bottom. "Still, it's a shame that I get 279 sent to him," he wrote. "And no one has offered to bring a ladder along."
Dancing Brain Cat
Game journalist Floris de Bijl was declared the winner in the category 'Best Message from the Neighbor', which concerns funny, random messages. He made a video of a cat dancing to the classic videotape music of copyright organization Brein. It used to be played before the movie started, with a message to discourage tape duplication.
Rob Jetten and Jesse Klaver
Politician of the year is Rob Jetten of D66. A video about him went viral on TikTok, implying that he and GroenLinks leader Jesse Klaver are madly in love with each other. In a video message, Klaver joked about this during the show.
Not all prizes went to people: Freek de Schildpad won the prize for the best animal on social media, while Marie-Claire's Haarclip was named best newcomer.
Best Artist – fast
Dear Gamer – puck
Best Response – Roel van Velzen
Best Animal – Freek the Turtle
Dear Message from the Neighbor – Floris Bijl
Best Positive impact – Tim Hoffman
Dear Twitterer – Don Roelofsen
Dear Instagrammer – Linda Hakeboom
Dear Politician – Rob Jetten
Dear Over 65s – Grandma Miep
Best Personality – Bram Krikke
Dear Tiktok'er – PieterValley1
Dear Youtuber – Open Card
Dear Twitcher – Rick Bros
Best Stay Home Content – Diederik Gommers
Dear Newcomer – Marie-Claire's Hair Clip
No physical party
The social media awards were presented for the eighth time. Due to the corona pandemic, this could not take place physically for the second time, but the winners were announced online. Last year NikkieTutorials was the big winner of the event.
The business version of the show was also organized on Wednesday. Bol.com, De Speld, Hema and NOS were among the winners.
Free unlimited access to Showbytes? Which can!
Log in or create an account and never miss a thing from the stars.

Yes, I want free unlimited access


These are the winners of The Best Social Awards | Tech
Source link These are the winners of The Best Social Awards | Tech