Entertainment
They are beautiful, creepy and huge and they float above your head humming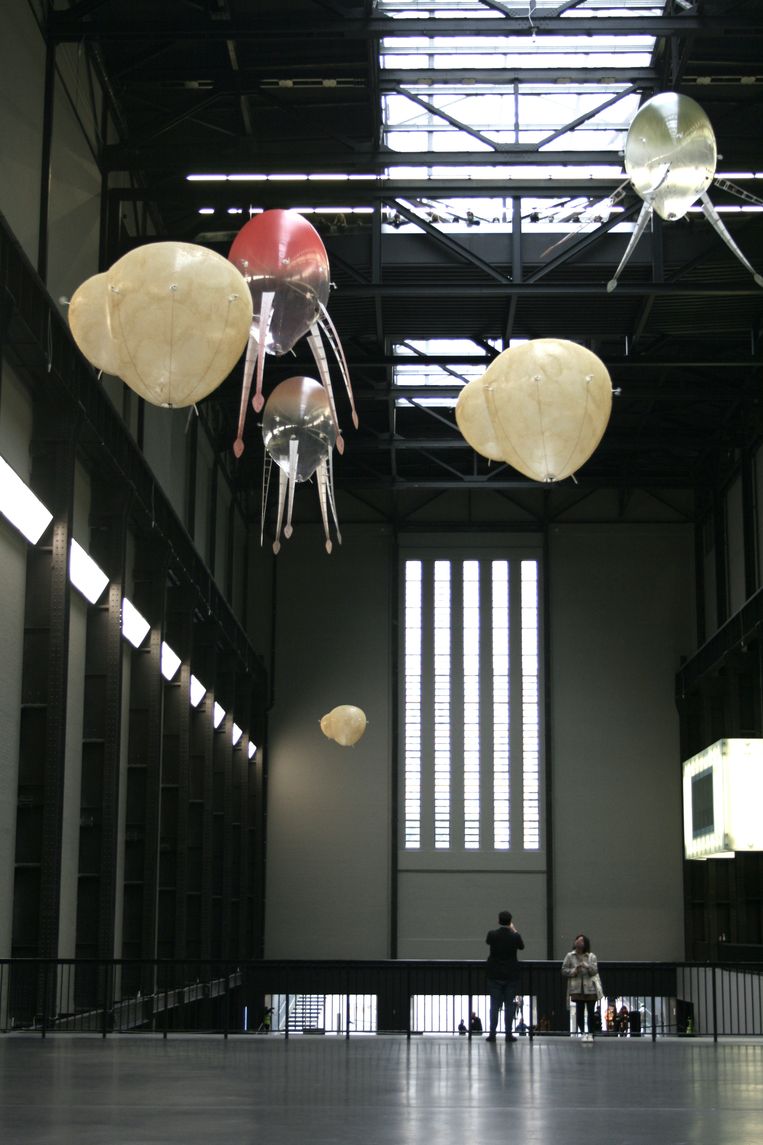 Attention all, the robots are coming, London is serious now. Huge 'aerobes' soar loudly through the gigantic turbine hall of Tate Modern. There are about ten of them, two different types: transparent specimens with tentacles, like meter-sized jellyfish, and opaque pale yellow shapes, reminiscent of zeppelins. They seem quite comfortable.
Every winter, the turbine hall is transformed into an installation artwork by an artist. According to tradition, artists in this sponsored series (formerly by Unilever, now by Hyundai) deliver spectacle. The space, 3,300 square meters, requires that. Here Olafur Eliasson showed his artificial sun (2003), Ai Weiwei poured a hundred million porcelain sunflower pots (2010) and Kara Walker presented a 13-meter high fountain (2019).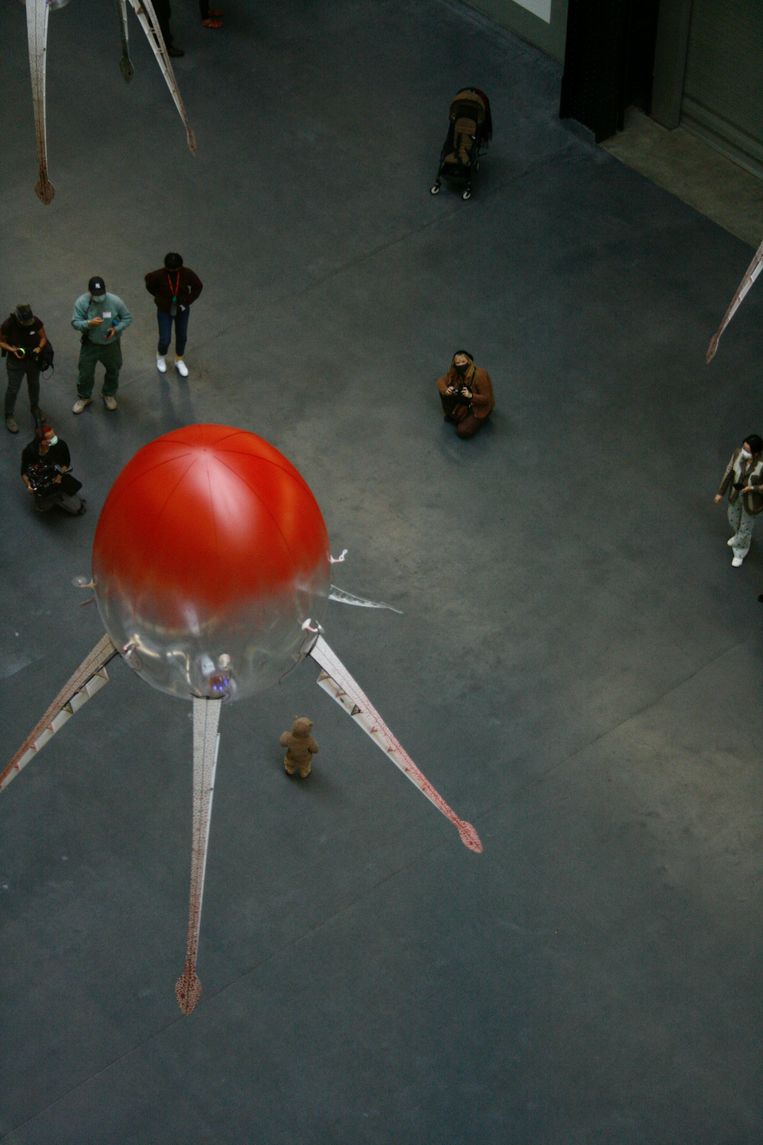 This time it's Anicka Yi's turn, a Korean-American artist who says she 'sculpts with air'. The gliding ballet she has composed with her robots is breathtaking, slow and elegant. On the floor, onlookers are shaking their necks to follow the charming blobs. A grandmother, mother and baby have settled on a picnic blanket to gaze upwards from their backs.
Of course it is possible to see how these gliding machines work, they have little propellers all around that cause the hum. Still, it looks like they're moving on their own, or bouncing with the airflow. I had to think of the beach animals that the Dutch artist Theo Jansen (73) makes. They really do move 'by themselves' in the wind and seem awe-inspiring to see in real life.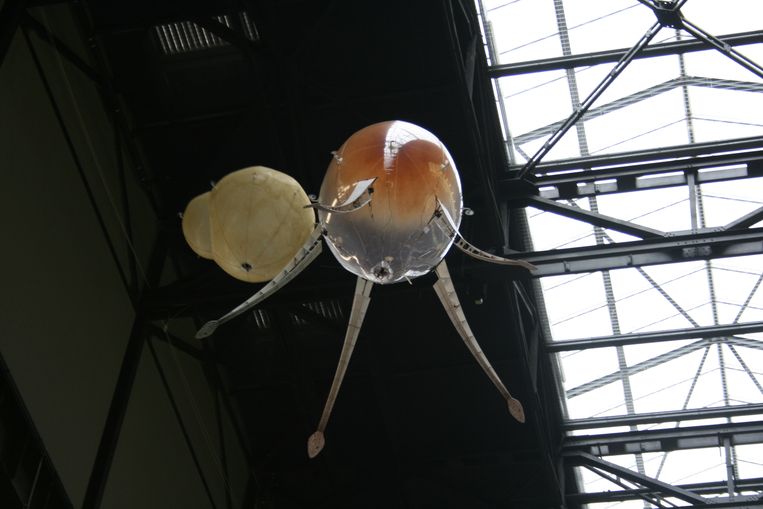 The visual spectacle is only part of Yi's installation. She also made a composition of scents that have something to do with the history of the location. It should smell like the sea, coal or herbs in certain places in the hall. I can't pick up anything from behind my mouth cap. 'Do you actually smell something?', I hear a woman ask her husband, while she reads the explanation of the artwork.
Meanwhile, the aerobes float on undisturbed. Is this a peaceful invasion? Sometimes I doubt. The robots can respond to people's body heat. Sometimes they drop right above someone. To warm up to them? For a moment, those tentacles are reminiscent of such a grab arm at the fair. Yi has captured that tension, of something beautiful and scary. The robots are coming and they are beautiful.
Who? Anicka Yi (50)
What are they called? The opaque ones are called planulae, the transparent xenojellies.
Quote from the artist: 'We try to close borders – against viruses, against people and against other life forms. But that turns out to be impossible. We have to realize that everything is porous.'
Where and when? Tate Modern, London, until 16/1.
They are beautiful, creepy and huge and they float above your head humming
Source link They are beautiful, creepy and huge and they float above your head humming