Auto
This car worth almost 2 million has no roof and the interior contains wood from a 5000-year-old tree | Car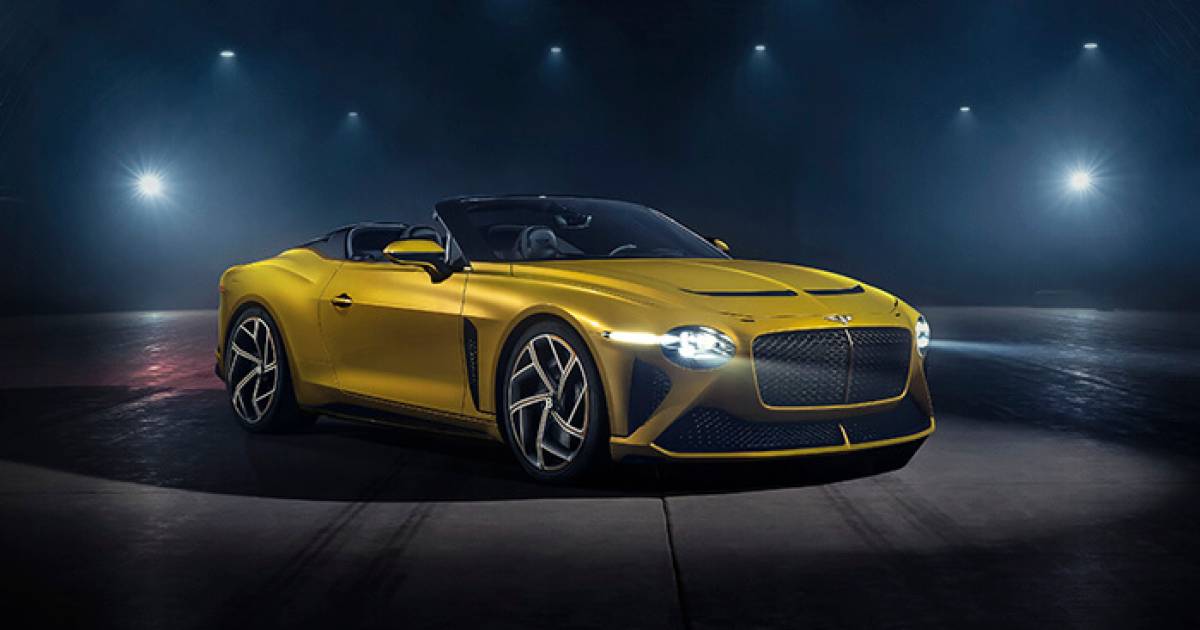 The Bentley 'Bacalar' will undoubtedly turn many heads on the road, but the car also raised eyebrows at its presentation. After all, this luxury car of 1.9 million dollars (1.6 million euros) has no roof. Not even as an option.
The latter is no problem for the fans, as it turns out, because if you want a Bacalar, you're already too late. The barely twelve copies that are being made have already been sold. The Bentley Mulliner Bacalar, also known as 'the most exclusive two-door Bentley of modern times', was first announced in 2020. Now the first wealthy customer is driving it around.
The Bacalar is a sporty open car, but not a convertible: this car has no hardtop, no softtop, just no roof. Not very interesting for the average Dutch customer indeed. But yes, who can afford this Bentley, obviously has other cars in the garage that can get wet.
design
The lack of a roof gave Bentley designers a freedom they rarely get when designing this car. This way they didn't have to worry about figuring out where and how a folded roof should be concealed. Unsightly folding roof mechanisms can also be omitted. The designers therefore went all out for perfection in lines and form. "If you don't have a roof, you can flow from the interior to the contours of the exterior much more," Bentley spokesman Tom Hannig explains to CNN, which was allowed to take a test drive last week. "We wanted to create something of exceptional beauty. And so there is no roof."
The car is only for the happy fewBecause only a dozen are made. With so few copies on the market and at that price, the Bacalar is essentially a private concept car. But unlike most concept cars, this one is legal on the road.
Specs
The Bacalar has four-wheel drive, a 650 hp 12-cylinder turbo engine and a top speed of about 322 kilometers per hour, but is not intended to be a high performance to be a shredder. It sounds like customers looking for that type of car would be better off turning to Bentley's sister brand Lamborghini. The Bacalar is really more about the unique shape, comfort and smooth driving experience. And no roof also means more trunk space.
Although the bodywork is completely different, this model shares many basic parts with the Bentley Continental GT, especially the high-performance GTC Speed ​​model. However, the Bacalar is less heavy, thanks to a body made largely of expensive carbon fiber. Eliminating the roof and rear seats also saved weight. This allowed the car's center of gravity to drop again, further enhancing road holding and cornering experience. With a total weight of approximately 2400 kilos, the Bacalar, on the other hand, weighs more than a large Mercedes luxury sedan and is not exactly agile.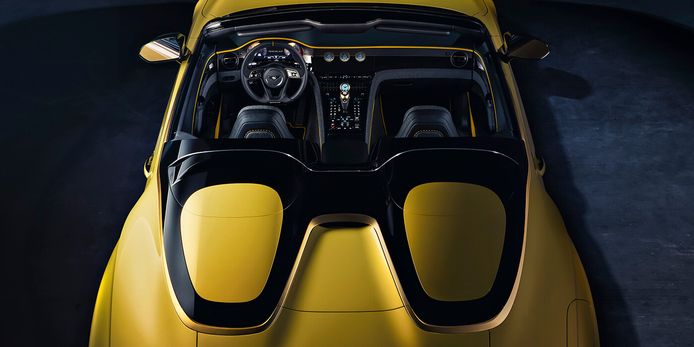 Five thousand year old tree
The interior is also unique, with woodwork taken from a tree that fell into wetlands 5,000 years ago and was naturally preserved in a process that turned the tree almost black. Bentley has kept that special deep black color. The analog clock in the center of the dashboard is standard light blue, more precisely in the hue of Lake Bacalar on the Yucatán Peninsula in Mexico. That water is known for its magnificent, shimmering color.
Furthermore, the Bacalar has a three-sided rotating panel in the dashboard, a feature that is also available in other Bentley models, such as the Continental GT. One side is 'blank' and resembles the rest of the dashboard. But with a simple push of a button, the panel can flip, revealing three nostalgic old-fashioned dials, including a compass. Turn the panel again and you get a large digital touchscreen, as almost every car has these days, with which occupants can control all kinds of things.
Text continues below photos.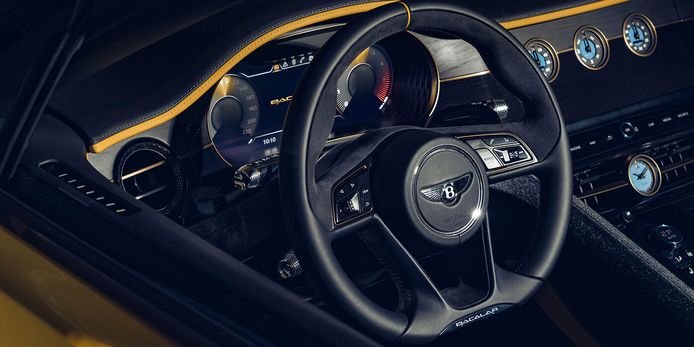 The emphasis on design, beauty and uniqueness also means that this car does not have a rear view camera, although there is a large screen in the dashboard. The designers felt that such an ugly little camera ball on the back of the car would destroy the beautifully shaped rear. The appearance of each model will be completed in collaboration with customers, who can further personalize their car by choosing from rare paint options, exterior treatments and design themes. "Each car will definitely have its own personality," Hannig told CNN.
According to Bentley, the demand has been so great that the small number of cars that go into production have already been sold to wealthy customers worldwide. Or maybe the offer could be a bit higher? The spokesperson does not want to say yes to that. But there is still no clear no. Although it must of course remain exclusive, that is for sure. At the end of August, the first Bacalar rolled off the production line for a customer. 'Car Zero', the first prototype of the Bacalar, is owned by Bentley itself. The luxury brand has no plans to sell it.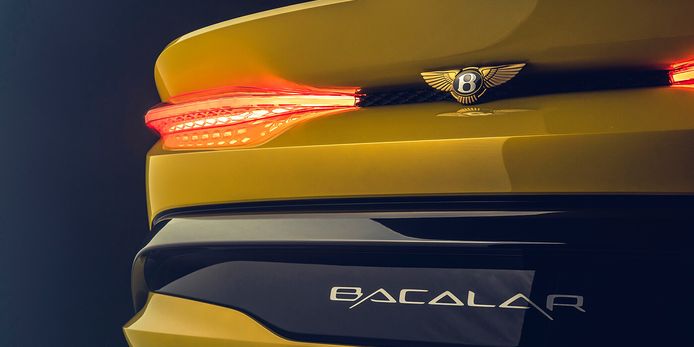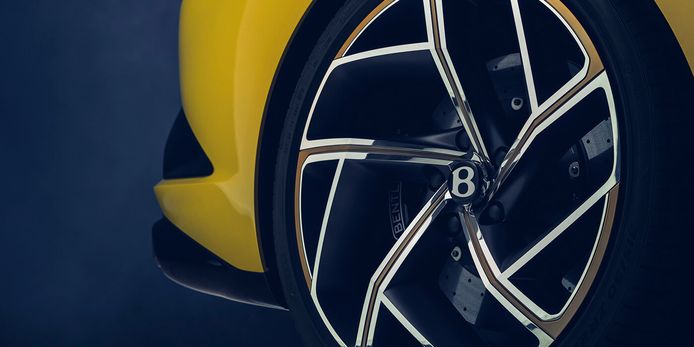 Watch our automotive and mobility videos below:
Free unlimited access to Showbytes? Which can!
Log in or create an account and don't miss out on any of the stars.

Yes, I want free unlimited access
This car worth almost 2 million has no roof and the interior contains wood from a 5000-year-old tree | Car
Source link This car worth almost 2 million has no roof and the interior contains wood from a 5000-year-old tree | Car