Tech
This Dutch gamer did become European Football Champion this year | Tech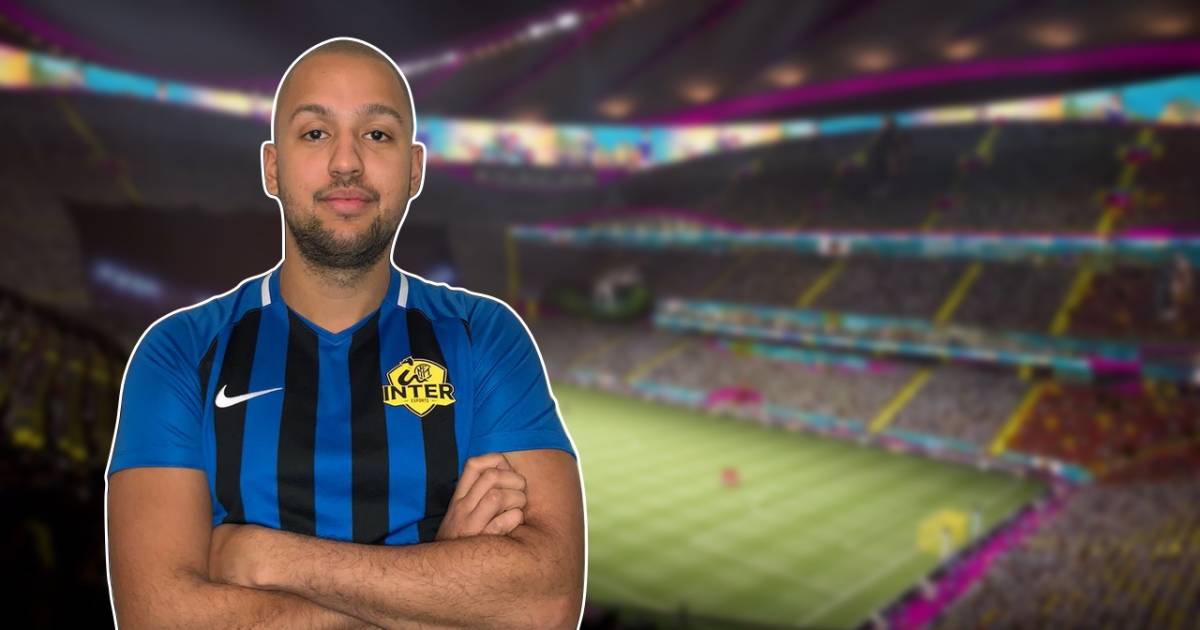 Amsterdam Levy Frederique has recently been able to call himself the best FIFA player in Europe on the Xbox. "I was in tears, I had finally achieved my dream."
The fact that FIFA is no longer 'just a game' is apparent from the more than 80,000 euros that Frederique earned with his victory during a major European Championship tournament in football game FIFA on the Xbox.
During that tournament, which also serves as a qualifying tournament for a World Cup later this summer, the Amsterdammer achieved his greatest success as an esporter to date. He now takes that very seriously: ,,I play every tournament to win", he says in a conversation with this site.
Levy Frederique
The name Levy Frederique will probably not ring a bell with the average Dutchman, but in the FIFA game world it is slightly different. The 27-year-old Amsterdammer is now almost part of the furniture there: "The first time I went to a FIFA tournament was in 2010."
Despite the fact that Frederique has been involved in the competitive FIFA world for quite some time, it was only in 2017 that he saw a chance for a future as a FIFA pro for the first time. Not entirely coincidentally, the eDivisie, the national FIFA premier league, was also founded that year. Frederique offered his digital services to several Eredivisie clubs, but failed. As a result, there was nothing left but to prove himself for another year in a personal capacity. Successfully.



In the beginning, FIFA was just a sideline. At Excelsior I even played on a volunteer basis

Levy Frederique, FIFA player Inter Milan
"Everything fell into place in 2018. I joined Bundled (a management organization, ed.) and was offered a place in the eDivision by Excelsior." Although that did not mean that he could stop studying and his part-time job, he says.
,,In the beginning FIFA was no more than an extra income, at Excelsior I even played on a volunteer basis." Only when the Dutchman made the step in 2019 to the organization of football pro Mesut Özil, Team M10, could he live off FIFA.
Gaming for Italy
After a disappointing year at M10, Frederique made the switch to the esports team of Italian football club Internazionale for the FIFA 21 season. Thanks to a collaboration between the Italians and management organization Bundled, the Dutchman was also able to play on loan for FC Emmen in the eDivisie.
,,Last season was one with ups and downs', Frederique starts looking back. ,,I started the season with two goals: I wanted to win the eDivision and also qualify for the Global Series Play-Offs. Unfortunately, the first season of the eDivisie failed in the quarterfinals against PSV and we were surprised in the second season in the semifinals by an unexpectedly strong performer, VVV Venlo. Those were big disappointments, as there had been more residents both times."
,,Internationally I performed on average in my opinion. I often finished in the middle, with the exception of one tournament where I forced a place in the top eight. That ensured that I just qualified for the play-offs."
With heels over the ditch
Because he placed himself with his heels over the ditch and experienced a lot of opposition in his practice matches, the Amsterdammer did not have the idea beforehand that he belonged to the contenders for the title. ,,With a good draw and a bit of luck, I had hopes of a place in the top nine, and therefore a World Cup ticket. The idea that I could win the tournament never crossed my mind at that point."
,,My goal before the start of the tournament was therefore to qualify for the World Cup. That's really been my dream since I played FIFA, something I want to experience one day. I've always had to follow it from home, while I had the idea that I could compete with the guys who did participate."
Win after hopeless loss
The tournament started hard for the Dutchman with a match against British top favorite Donovan 'Tekkz' Hunt. ,,I lost that first game with no chance, so I got the feeling that maybe I wasn't good enough after all." The Amsterdammer, however, recovered strongly and managed to qualify for the next round with three wins and only one loss in the next four games.
,,At that moment I was especially happy that I was through and I thought: Tomorrow is a new day, everything is still possible. On day two I only had to win three games to qualify. Then seeing the draw gave me even more confidence in my chances, as there were no big favourites, such as 'DullenMIKE' or 'Ollelito', on my way to a World Cup ticket."
,,On the day itself I tried not to look too far ahead and see how things would go pot by pot. It actually happened to me too. I never really felt like now I'm going to make it. Until I actually placed myself."



When I told my mother how much money I had to play, she was in a bit of shock

Levy Frederique, FIFA player Inter Milan
'I was in tears'
,,When the time came, there was a moment of complete release. I was in tears, I had finally achieved my dream", says Frederique. ,,Since I was so focused on qualifying for the World Cup, the people around me thought that the tournament was over at that moment. When I told my mother that I still had to play for prize money the next day, she was surprised and when I then said what amounts it was, she was even slightly shocked."
,,By the way, at that time I still didn't feel I had a chance at the title. I was especially happy that I had qualified and what would happen next was a bonus," he continues. ,,It was only when I won the final day of the, until that moment, unbeaten Swede Mattias 'OpTolle' Tolinsson, that I realized that I could beat anyone."
Frederique then won twice from the Danish surprise Emil Klenke and crowned himself the best European FIFA 21 player on the Xbox. As a result, he not only closed his most successful FIFA tournament, so far, with that coveted World Cup ticket, but the Amsterdammer was also allowed to add more than 80,000 euros to his account.
FIFA World Cup
Despite his victory in the qualifying tournament, the Inter player does not see himself as a favorite for the World Cup: ,,The European region is indeed the strongest there is, but besides me, with the nine PlayStation players, seventeen other Europeans have joined. qualified for the World Cup. I don't suddenly think of myself as stronger than them because I won the play-offs. In addition, there is still the Saudi defending champion 'Msdossary', who is strong every year.'
Yet the Dutchman also sees possibilities. This year the World Cup will be played for the first time on both the PlayStation and Xbox and that suits Frederique well. "I think the fact that this year's World Cup is fully cross console speaks in my favor as I have been active on both consoles throughout my career. For example, I came out on the PlayStation for M10 last season."
In any case, the Amsterdammer does not travel to London just for the experience: ,,Of course I have gained a lot of confidence through the play-offs, so I know that if I can play my game I will not be inferior to anyone. I play every tournament to win anyway, so I will also go into the World Cup with the dream and goal of taking the cup home."
Watch our videos on Esports:
Free unlimited access to Showbytes? Which can!
Log in or create an account and never miss a thing from the stars.

Yes, I want free unlimited access
This Dutch gamer did become European Football Champion this year | Tech
Source link This Dutch gamer did become European Football Champion this year | Tech