Tech
This Dutchman thought Wordfeud could do better, so he built a game himself | Tech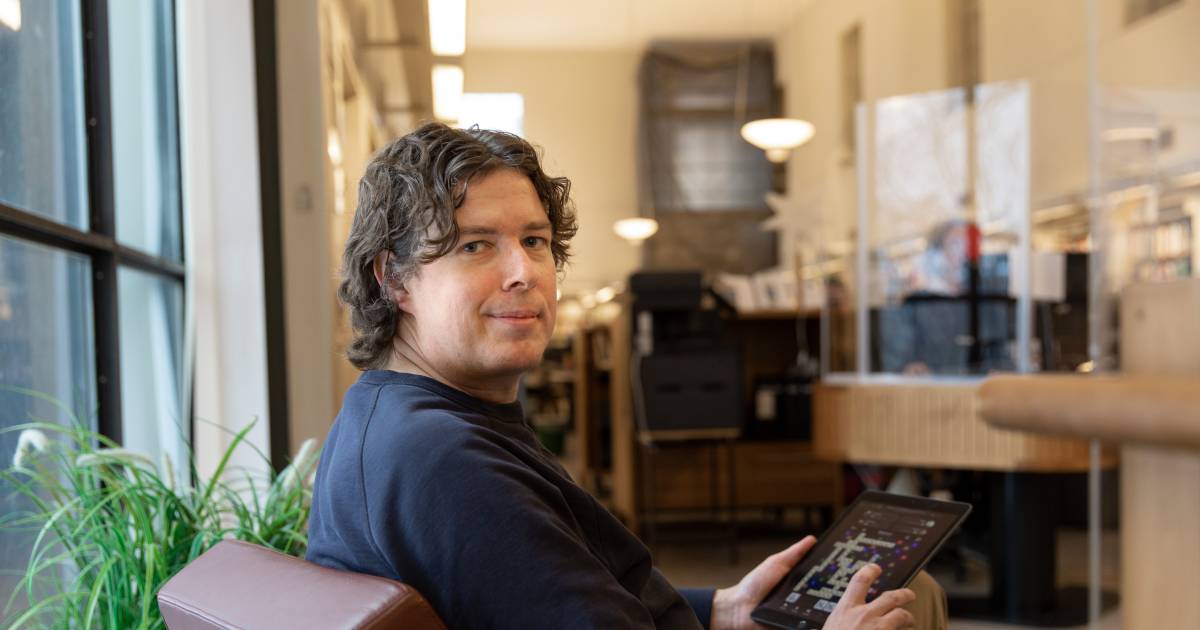 Ronald van den Berg (42) played Wordfeud for years but was annoyed by the lack of improvements and updates of the world-famous Scrabble app. So he designed his own, better and remarkably extended variant: Wurdian.
Ronald: ,,I've always liked Scrabble and have been a fanatic Wordfeud player for a while. While I thought it was a great app before, after a while I started to get a little annoyed by the lack of options and innovation. For example, more than 10 years after its release, it still does not offer the possibility to play games with more than two players, look up meanings of words played, or play tournaments. I regret that."
And so Ronald got to work himself. Not that he had much time for that as a teacher in the field of cognitive psychology, but the hobby project became more and more serious:,, I studied computer science and I love programming. I had never made an app before and out of curiosity I started tinkering in 2019. Ultimately, Wurdian (for Android and iOS) grew out of that, but I doubt I would have ever started it had I known beforehand though work it is."
What's different from Wordfeud?
Ronald: ,,Wurdian has more game options, such as 3- and 4-player games, a quick play option with 90 seconds per move and a fully automated tournament function. In addition, you can view your statistics without having to pay and the app has a number of features that I missed in Wordfeud, such as the ability to look up definitions of played words, check your moves before submitting them, put your own board colors together and see the progress of a game in a replay option."

Each player always gets one joker to bet. Doesn't that make it less exciting?
Ronald: ,, Unpredictability is definitely one of the factors that makes these kinds of games so much fun. That factor is still there with Wurdian: sometimes you get great letters and you play one seven-letter word after another and then you suddenly find yourself with only consonants on your board. But at the same time, in Wurdian you can be sure to get one joker in each game and trade once without losing your turn. That reduces the luck factor a bit, but it also invites a more strategic game. The current players are generally very positive about these changes."

Why did you put a tournament feature in it?
Ronald: ,, This was one of the main functions that I missed in Wordfeud. I played a tournament there twice, but each time I had to invite the opponents myself and report all the scores on a website. In Wurdian I have automated all of that."

,,Players can create their own tournaments (for 2 to a maximum of 20 players) and other players can then add themselves. Once a tournament is full, the games start automatically and the app keeps track of all standings in real time."
Finally, how did you come up with the name Wurdian?
Ronald: ,, I absolutely wanted a name that consists of 7 letters and also has a connotation with language and sounds a bit hip. After a long search I came across Wordian, but that name was no longer available in the App Store. I then changed the name to Wurdian."

"Wurd is the Frisian word for 'word' – the app can also be played in Frisian by the way. Originally I come from Friesland, but my wife is Swedish and I have been living in Sweden since 2015."
Free unlimited access to Showbytes? Which can!
Log in or create an account and never miss a thing from the stars.

Yes, I want free unlimited access
This Dutchman thought Wordfeud could do better, so he built a game himself | Tech
Source link This Dutchman thought Wordfeud could do better, so he built a game himself | Tech