Netherlands
'This is how we get stuck in a prehistoric way of working': readers about a four-day working week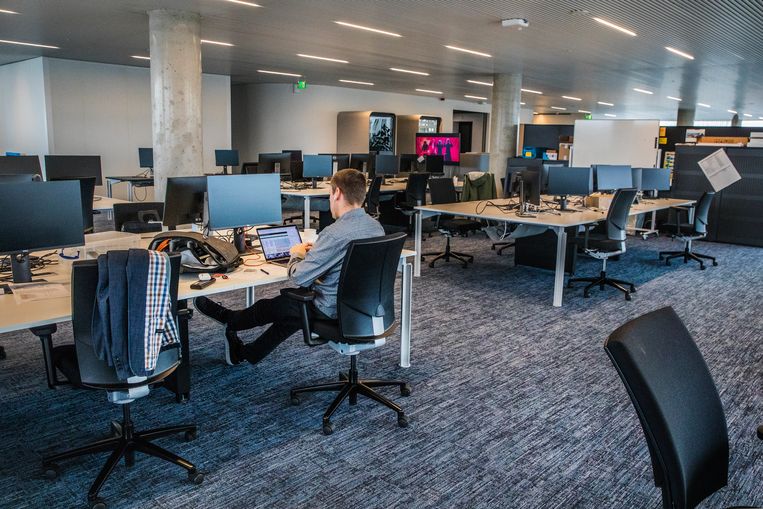 Long weekend

"A fantastic idea: a long weekend every week. That extra hour per working day doesn't matter anyway."
Gino De Cuyper (48) from Deurne.
Dinosaurs

"In this way we are stuck in a prehistoric way of working, which has been completely invented by dinosaurs of employers, who have the illusion of being 'innovative'. We subtract slightly on the left, so that should be added on the right. If only they could have our time and control. There are already so many lost minutes in a workday because it is grueling long. The same productivity can be maintained with fewer hours or days, but with improved motivation."
Thomas Wieers (35) from Hasselt.
Good for the environment and wallet

"This is a good idea. Less commuting. It is also better for the environment, because there will be fewer traffic jams. Public transport will also be less crowded. Moreover, a four-day working week is also better for the portfolio."
Dirk Segers (49) from Ternat.
Assylum

"This is not good for family life. Who will have to take care of the children any longer when both parents have 9.5-hour workdays and then still have to go home in traffic jams? For companies, this becomes even more of a puzzle to guarantee continuity on the work floor."
Wim Cos (44) from Mechelen.
More efficient

"A shorter working week: yes. Longer working days: no. I myself work part-time and notice that I work more efficiently and faster than before. Some may see this as a disadvantage, but I myself am just happy with the day off that I get, even if it is less pay. Working equally efficiently for 9.5 hours seems almost impossible to me. That's just too long. In addition, it will be extra difficult for people with children to be at the school gate on time."
Karen Roose (36) from Ghent.
Good for the economy

"The added value of a full 'day off' is enormous, to 'recover' physically and mentally. After an average working day, it is often difficult in the evenings to find energy for hobbies. This also seems to me to be a good thing for the economy: a day off to go shopping, have a coffee and so on. That's better than quickly ordering some stuff on bol.com while commuting. On the other hand: how many hours can an employee continue to work concentrated in 1 day?"
Nathalie Boelens (34) from Leuven.
Watch out for obligation

"I don't think this is a good idea. No one can concentrate for that long and it is dangerous for people who do physical labor. Moreover, you miss your family four days a week and the children are of no use to you. They spend that extra day off at school. In no time it will become an obligation. People in childcare will be happy to hear it."
Tine Leut (59) from Aalst.
Insult

"In fact, I find this proposal on the verge of an insult to the working population. Do the politicians really think that that extra day off is worth the loss of four days of free time and relaxation? Should we see this as a kind of 'reward' after a few days of suffering? This proves to me once again how little insight politicians have into the living environment of the population. Come on government, show yourself courage and vote for a four-day working week with full pay. Bet that the burnout figures will go down?"
I. Baert (34) from Dendermonde.
Balance

"I already regularly work longer days and an extra long weekend brings some balance in my work and personal life. In addition, an extra day is welcome to really let go of work."
KC from Ostend.
Happy few

"Not every profession is eligible for such a measure. Take education now. Class schedules are already not filled in due to the teacher shortage or because teachers teach in several schools. Will a 7 or 8-hour school day be stretched to 9 and beyond? I already know few students who are still motivated in the classroom during an eighth lesson. What about (heavy) professions in healthcare, the construction sector,… Doing heavy physical work for nine hours? It would be a shame if this became a measure for the 'happy few'."
Ann Vansteelant (58) from Mechelen.
Wellbeing

"This proposal opens the door for 5 or more long working days. Not with serious employers who take the well-being of their employees seriously, but with short-sighted employers who only care about profit. In addition, the concentration decreases with fatigue, which can pose a problem for safety and quality."
Frank Vandersmissen (58) from Wellen.
Tailor-made work

"I think this is a good idea. An extra day off does more than 'shorter' working hours. Many people also easily work more hours with homework because the travel time is no longer. A combination with working from home (to keep the working days livable) and flexible hours seems to be a must. We are evolving more towards 'customized work' and less towards 'performing at all costs between 9 am and 5 pm'. This is good for mental well-being and the environment, as it will also lead to fewer traffic jams.
Tine Vdh (32) from Lebbeke.
'This is how we get stuck in a prehistoric way of working': readers about a four-day working week
Source link 'This is how we get stuck in a prehistoric way of working': readers about a four-day working week