Auto
This is the fine if you block an intersection | Car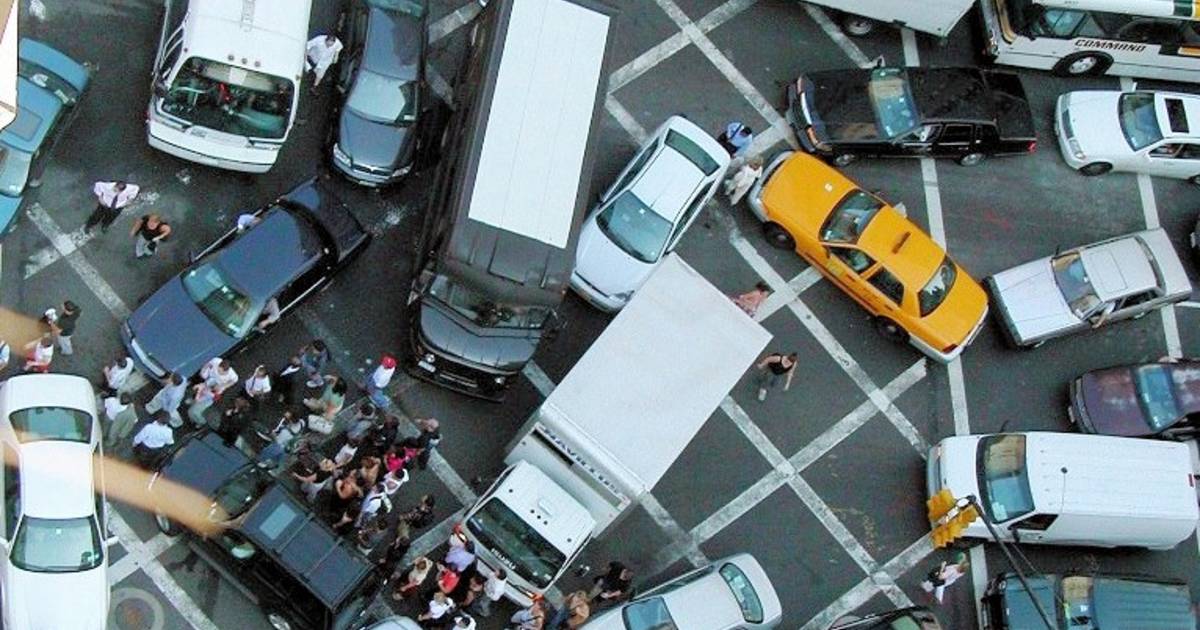 It is forbidden to enter an intersection where traffic is blocked, even if the traffic light changes to green. AutoWeek found out what happens when you block an intersection.
It is an abomination for many motorists: fellow road users who block an intersection. Often these are drivers who drive through green spaces, even though they see that it is too busy to cross the intersection all the way. The result is that intersecting traffic is now also unable to continue. In many large cities in America the fine is 1000 dollars when you block an intersection, but it can also cost you dearly in the Netherlands.
Article 14 of the Road Traffic Act states that 'drivers may not block an intersection'. The fine is no less than 250 euros. It may seem like an open door, but you should not stand still at a crossroads either. That too is in the law. If you enter an intersection, you must be able to drive straight ahead on your 'new' road, even if you have a green light. You can, however, give way to an oncoming vehicle, pedestrian or cyclist.
Parking at an intersection
Especially during rush hour it appears that many people take an 'advance payment' on the green light and drive straight into the intersection when they cannot continue. You can count on a fine of 150 euros for standing still at an intersection. Stopping for loading and unloading or letting people get in and out is therefore also prohibited. If you walk with them or, for example, want to pay by card, it's called parking. If you do this at an intersection or within five meters of it, even if you may not block that intersection, you can be fined 100 euros.
A 2011 study commissioned by Rijkswaterstaat shows that in more than half of the cases standing still at an intersection is due to the urge to manifest. This probably means that the general traffic flow is subordinate to individual interests for many motorists. According to a summary of the report, the most promising measures to prevent blocking are in the field of improving the infrastructure, such as creating extra maneuvering space and better adjustment of traffic lights, so that a large volume of traffic can be absorbed.
Watch our automotive and mobility videos below:
Free unlimited access to Showbytes? Which can!
Log in or create an account and never miss a thing from the stars.

Yes, I want free unlimited access
This is the fine if you block an intersection | Car
Source link This is the fine if you block an intersection | Car