Education
TikTok fine for violating children's privacy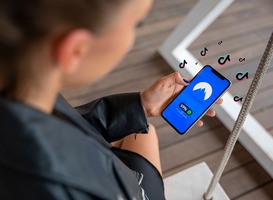 In the Netherlands, many children have TikTok on their phones. The AP launched an extensive investigation into the app last year, because of concerns about the privacy of children.
Children are seen as an extra vulnerable group in the legislation. They are less aware of the consequences of their actions. This also applies to the processing of their personal data by social media. That is why children receive extra protection from the privacy law.
Transfer research TikTok
Supervision of companies without a head office in Europe can be done from all EU Member States, while otherwise this is done primarily from the EU country with the head office.
AP Vice-President Monique Verdier: "We are now transferring various results of our investigation to the Irish Data Protection Authority. Initially TikTok did not have a head office in Europe and we were able to pick this up from the Netherlands, but during the investigation by the AP TikTok has definitively established itself in Ireland."
"From that point on, the AP only had jurisdiction to rule on TikTok's privacy statement, because the violation had ended. It is now up to the Irish regulator to complete our investigation and make a final judgment on the other possible privacy violations that may have occurred." the AP has investigated."
Measures against digital lure and online bullying
The AP handed over its research findings to TikTok in early October of last year. After that, TikTok committed and implemented several changes to make the TikTok app more secure for children under 16.
A difficult point remains that it is still possible for children to pretend to be older and to enter a higher age when registering and therefore run more risk.
Amendments
Verdier: "With about 3.5 million users in the Netherlands, it is one of the most popular apps at the moment. It is also great fun to make videos together and see what others are making."
"But there are also people with wrong intentions on TikTok. Who use the images to distribute unwanted, bullying or grooming; digital child lures. The AP thinks it is right that TikTok has made these adjustments."
More control for parents
In addition, parents have now gained more control over their children's accounts. They can now manage their children's privacy settings themselves via their own account and the Family Pairing function.
"We are happy that parents can now manage the privacy settings of their children's TikTok account from their own phone. However, we call on parents to also keep in touch with their children about what they do online. Show interest in the videos that they create and watch and also talk about the reactions they give each other on TikTok," says Verdier.
TikTok has appealed the fine.
By: National Education Guide
TikTok fine for violating children's privacy
Source link TikTok fine for violating children's privacy