Tech
Today is Black Friday: here you will find the cheapest gadgets (so you won't be fooled) | Tech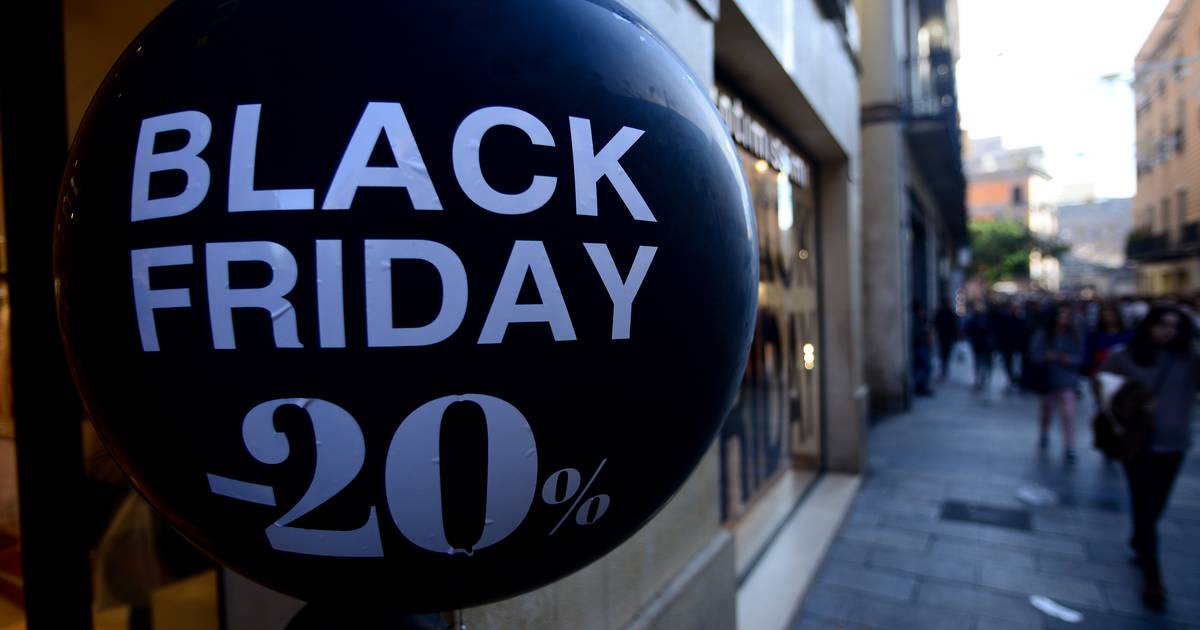 Today starts Black Friday, the day when many stores have a big sale. Technology and gadgets in particular can drop in price considerably. Where do you find the best promotions?
Black Friday originates from America, where they celebrate Thanksgiving on the fourth Thursday of November. Shops and businesses are then closed, but open their doors again on Friday. Most people still have that day off, so it's the ideal time for retailers to have their last big sale of the financial year. They call this day Black Friday, because their revenue determines whether they leave their accounts in red or black that year.
Nowadays Black Friday is a worldwide phenomenon and almost every store stunts prices on this Friday. Because the sale falls just before Sinterklaas and Christmas, it is the perfect time for many people to buy (more expensive) gifts. Expect a lot of advantages in technology, such as computers, laptops, smartphones and televisions, but keep your eyes peeled. You can't imagine it being sold at a discount.
Friday lasts for days
It would make sense for Black Friday to only take place today, but the popularity of the sale means that stores often go on for days. Many retail chains already started with offers last week, and you can still take advantage of discounts after today.
Monday is Cyber ​​Monday, a sale that traditionally focuses on technology and online stores. In practice, this means that products are often easily discounted for a week or more and Black Friday lasts at least four days. So feel free to take a look around and take your time before heading to the cash register.
Google for shopping crowds
In America, Black Friday used to take place in the shops and you could only expect offers on the internet on Cyber ​​Monday. That dichotomy is long gone. Nowadays you will find just as many offers in the web shops as in the shopping streets. If you prefer to stay at home or don't have time to go to the store, that's no problem.
In general, the rule of thumb is that if the store is a chain, you can take advantage both online and in-store. You may have to visit smaller providers in person, but even then a visit to the website pays off.
Would you rather put on your coat to go to the store yourself? First enter your destination into Google Maps, so that you can see how busy it is at that moment. Very useful during a pandemic. The company has recently expanded this functionality, giving you a good idea of ​​crowds in a wider area.
Not every offer is cheap
You look for a bargain and find a high price with a line through it, next to a nice lower number. Mission accomplished, right? No, because not every offer can be trusted and not every 'discounted' product is actually cheaper. Although, according to the Netherlands Authority for Consumers and Markets, shops are not allowed to lie about the old price of their goods, this rule is regularly violated during Black Friday. For example, 39 large retail chains were guilty of price fraud last year.
Another trick is to artificially raise the price of the product before Black Friday so that the regular price suddenly seems cheap, or to pull out an old offer that isn't really that special at all. If you don't want to be scammed, you'll have to do your own research. In an earlier article we already described how you can check whether a bargain is really cheaper.
Bargains in a row
Those looking for discounted gadgets can visit Tweakers this year. Throughout the day, the editorial staff of this technology site lists all the offers, and also examines whether it is really a fair bargain.
If you know what you want, it's a lot easier to find good deals. Make an overview of the products you most want to buy and do some preliminary research. For example, are you looking for a new television? First check which models meet your requirements. With this knowledge you know exactly what you are looking for and what you are not looking for and you can go directly to the Pricewatch, which shows you the best offer. Or set up a price alert, so that you immediately hear if there is a good offer.
Watch our tech videos below:
Free unlimited access to Showbytes? Which can!
Log in or create an account and never miss a thing from the stars.

Yes, I want free unlimited access
Today is Black Friday: here you will find the cheapest gadgets (so you won't be fooled) | Tech
Source link Today is Black Friday: here you will find the cheapest gadgets (so you won't be fooled) | Tech