Sports
Top times for Ranomi Kromowidjojo in Eindhoven: 'I'm growing towards Games' | Other sports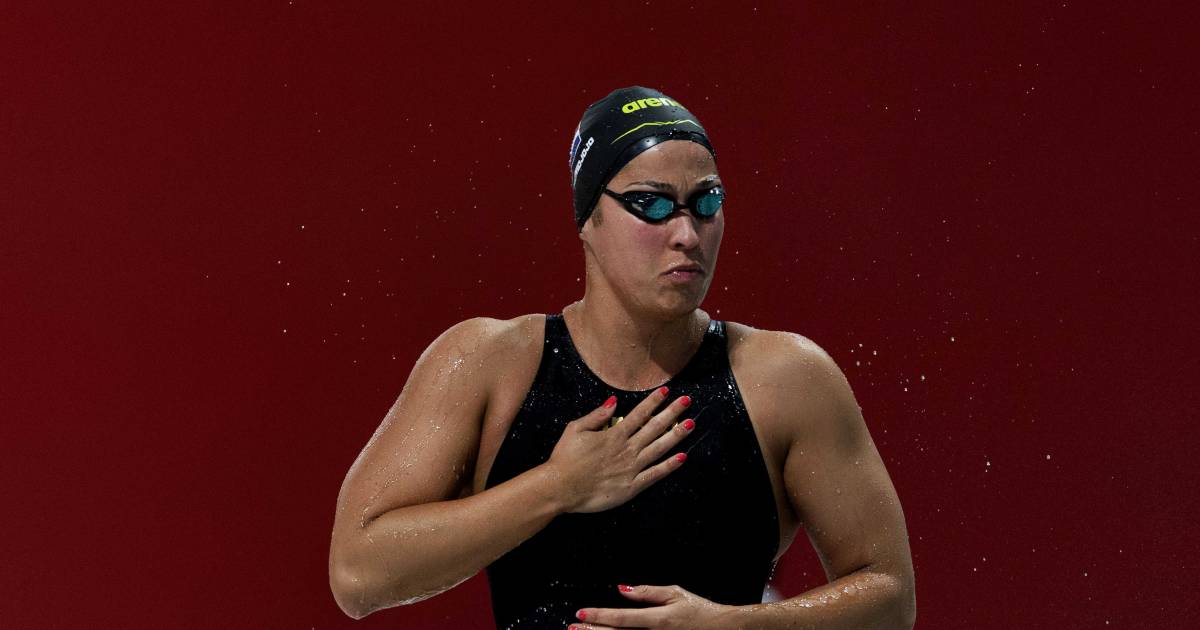 With two excellent times in two days, Ranomi Kromowidjojo (30) clearly shows what her plans are for next summer in Tokyo during the Olympic qualification tournament in Eindhoven. "I am growing towards the Olympic Games. This is the confirmation. "
By Natasja Weber

Under the watchful eye of her mother and tournament volunteer Netty Kromowidjojo at the poolside, Ranomi Kromowidjojo raced to a very strong time on the 100 meter freestyle on Saturday evening: 53.13 seconds. Since the 2017 World Cup in Budapest – where she swam 52.78 – 'Kromo' had not been so fast on the queen number.



The 50 meters was really, really good

Ranomi Kromowidjojo
"A very good time, while I have just come out of a tough training block", said a delighted Kromowidjojo shortly after her race. Where the top swimmers tap for major tournaments (slow down in training work), this was not the case at Kromo for 'Eindhoven'. With the national team of national coach Marcel Wouda, she only returned from a training camp in Turkey last Wednesday.
Her fast time in the 100 meters in the Pieter van den Hoogenband Swimming Stadium was no exception. On the opening day of the so-called Eindhoven Qualification Meet, Kromowidjojo also applied to the 50 meters on Friday. With 24.11 seconds she won this shortest sprint distance convincingly. For comparison; in 2012 Kromowidjojo became Olympic champion in 24.05. In the meantime, a 23'er is needed for an Olympic medal. The 30-year-old top swimmer swam once; 23.85 in 2017.
"I know what I'm doing and I know that I can go even faster", said Kromowidjojo. "The 50 meters was really, really good. It seems like one big sprint, but this time I had built it up really well so that I had some left at the end. With 24.11 I am zero in the world top. "
The three-time Olympic champion was also very satisfied with her 100 meters. "I've been trying to swim with more length in my strokes for a while now and it's getting better. Yes, these times definitely taste like more. "
With the Olympic Games approaching, Kromowidjojo knows better than anyone what it is all about. "The Games are magical, my Olympic fire is still burning. It is the most beautiful stage; the whole world will soon be watching the Olympic Games and I want to swim very hard there. "
Without parents
Kromowidjojo will have to do in Tokyo without the support of her parents who normally cheer her on at every major tournament in the stands, "I think that's a real shame, but I think it's worse for my parents. My father, in particular, was really looking forward to the Games and not just to swimming. My father is a karate teacher and karate is now on the Olympic program for the first time. He was going to watch karate with my brother in Tokyo. I think he thinks it's worse that he can't go to karate than to swimming, haha. "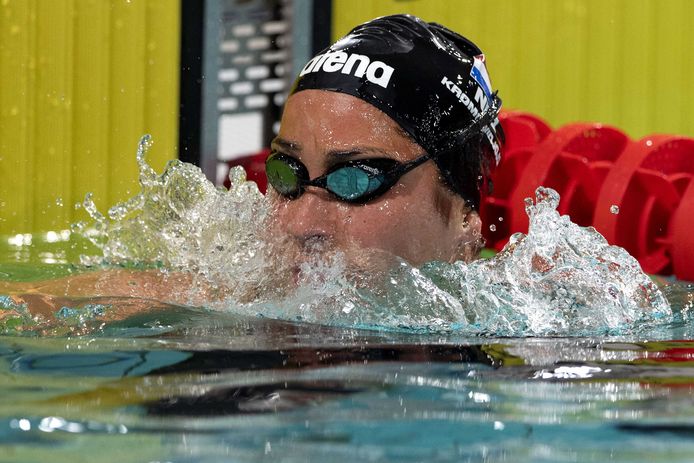 While 'Kromo' speaks extensively to the press this Saturday evening, her mother is busy ten meters away with the starting cards of swimmers. Kromowidjojo: ,, My mother used to be a volunteer at swimming tournaments. Now she is active as a volunteer for the first time since my professional career. That way she can still see me in action. "
Netty Kromowidjojo even had the best spot in the stadium; exactly at the start. Ma Kromo saw up close that her daughter was on the right track.
Free unlimited access to Showbytes? Which can!
Log in or create an account and don't miss out on the stars.

Yes, I want unlimited access for free
Top times for Ranomi Kromowidjojo in Eindhoven: 'I'm growing towards Games' | Other sports
Source link Top times for Ranomi Kromowidjojo in Eindhoven: 'I'm growing towards Games' | Other sports