Business
Total pays Suriname 44 million for CO₂ emissions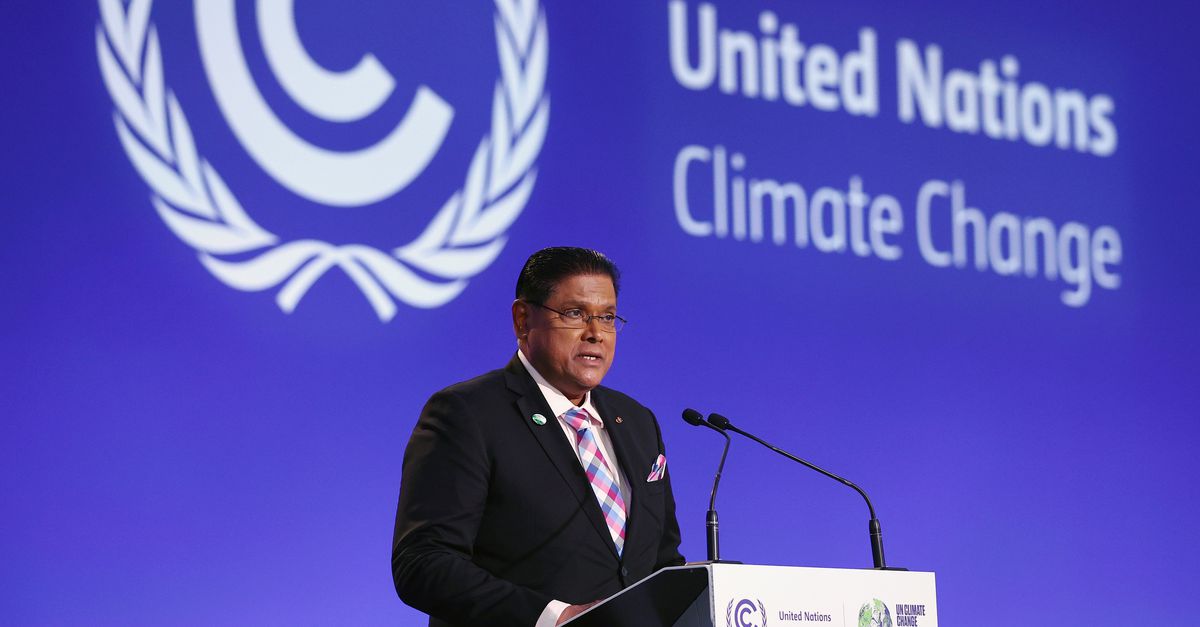 French oil and gas company TotalEnergies is paying Suriname $50 million (44.1 million euros) for environmental compensation in the form of carbon credits. This is stated in an agreement that the multinational signed with the government of the country at the beginning of this week, in which both parties promise to work together to protect forests and biodiversity in the South American country. The Surinamese minister Silvano Tjong-Ahin of Spatial Planning and the Environment calls the arrangement "historic" for Suriname.
Oil company Total, which has been among the largest carbon emitters in the world in recent decades, says the agreement is a tangible measure of the company's new climate ambition. In doing so, Total's approach is to first "avoid our greenhouse gas emissions, then reduce them and finally offset the remaining emissions."
Also read: Suriname in ecstasy because of all the oil off the coast

The Amazon rainforest of Suriname covers more than 15 million hectares and is therefore important for the worldwide absorption of CO₂. Suriname sees the carbon credit market as "promising" for forested countries. "But the benefits will not be determined by mere market forces. They will mainly be determined by the ability of the countries' institutions to manage their natural resources at a high level of professionalism," the ministry writes.
At the beginning of 2020, Total, together with oil company Apache, found a large oil field off the coast of Suriname. The country hopes to benefit from its exploitation within a few years, especially given the high debt left behind by the Bouterse government for the cabinet of President Chan Santokhi, who took office last year. It is expected that the first barrels of oil from the Surinamese field will be produced in 2025. So far, the country has only extracted modest amounts of oil on the mainland.
Total pays Suriname 44 million for CO₂ emissions
Source link Total pays Suriname 44 million for CO₂ emissions