Sports
Tour de France unveiled: riders are presented with cobblestone ride and Alpe d'Huez | Cycling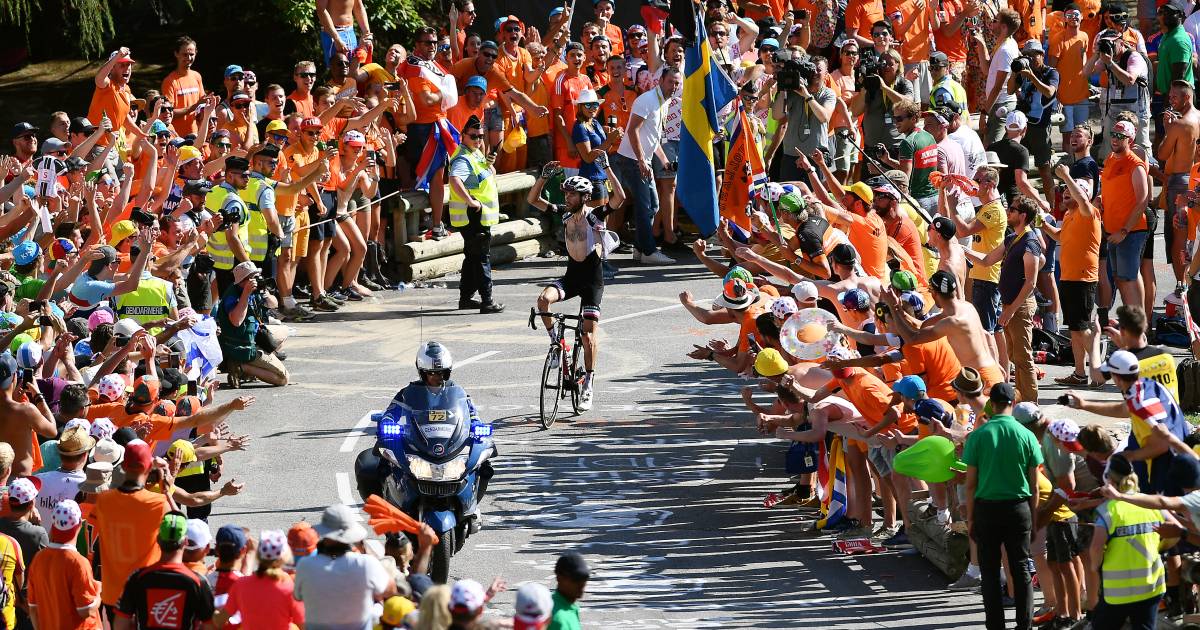 The Alpe d'Huez is usually populated by many Dutch cycling enthusiasts at Tour stages. Eight times a Dutch rider won on the mountain. Gert-Jan Theunisse was the last in 1989. In the run-up to the Alpe d'Huez, the riders on 'Quatorze Juillet' also have to cross the Galibier (2642 meters) and the Col de la Croix-de-Fer (2067 meters). The finish is after 166 kilometers on the Alpe d'Huez. It is the stage with the most altimeters.
The organization of the Tour presented the entire route of the upcoming edition on Thursday in the Palais des Congrès in Paris. The riders have to cover 3328 kilometers in three weeks. It was already known that the Tour de France will start on Friday, July 1, one day earlier than usual, with a 13-kilometer time trial through Copenhagen. The second and third stage also pass through Denmark. In the final of the second stage, from Roskilde to Nyborg, the participants will cross the 18 kilometer long Great Belt Bridge that connects two Danish islands.
After three stages through Denmark, a travel day follows, on which the riders head to the north of France. The fifth stage goes from Lille to Arenberg, over part of the Paris-Roubaix route. The riders have to cover 20 kilometers of cobblestone sections. They also make a trip to Belgium in the first week.
Via the Vosges – including a stage with a finish at La Planche des Belles Filles – a visit to Switzerland and rides through the Alps, the cyclists arrive in the Pyrenees. There she awaits, among other things, an arrival at the Hautacam. In total there are five uphill finishes. On the penultimate day, an individual time trial over 40 kilometers is scheduled.
The Tour ends on July 24 on the Champs-Élysées in Paris. The Tour for women, which has eight stages, starts on the same day. The cyclists travel through the north of France and ended on July 31 at La Planche des Belles Filles.
Tour de France unveiled: riders are presented with cobblestone ride and Alpe d'Huez | Cycling
Source link Tour de France unveiled: riders are presented with cobblestone ride and Alpe d'Huez | Cycling