Auto
Triumph launches range of Motocross and Enduro bikes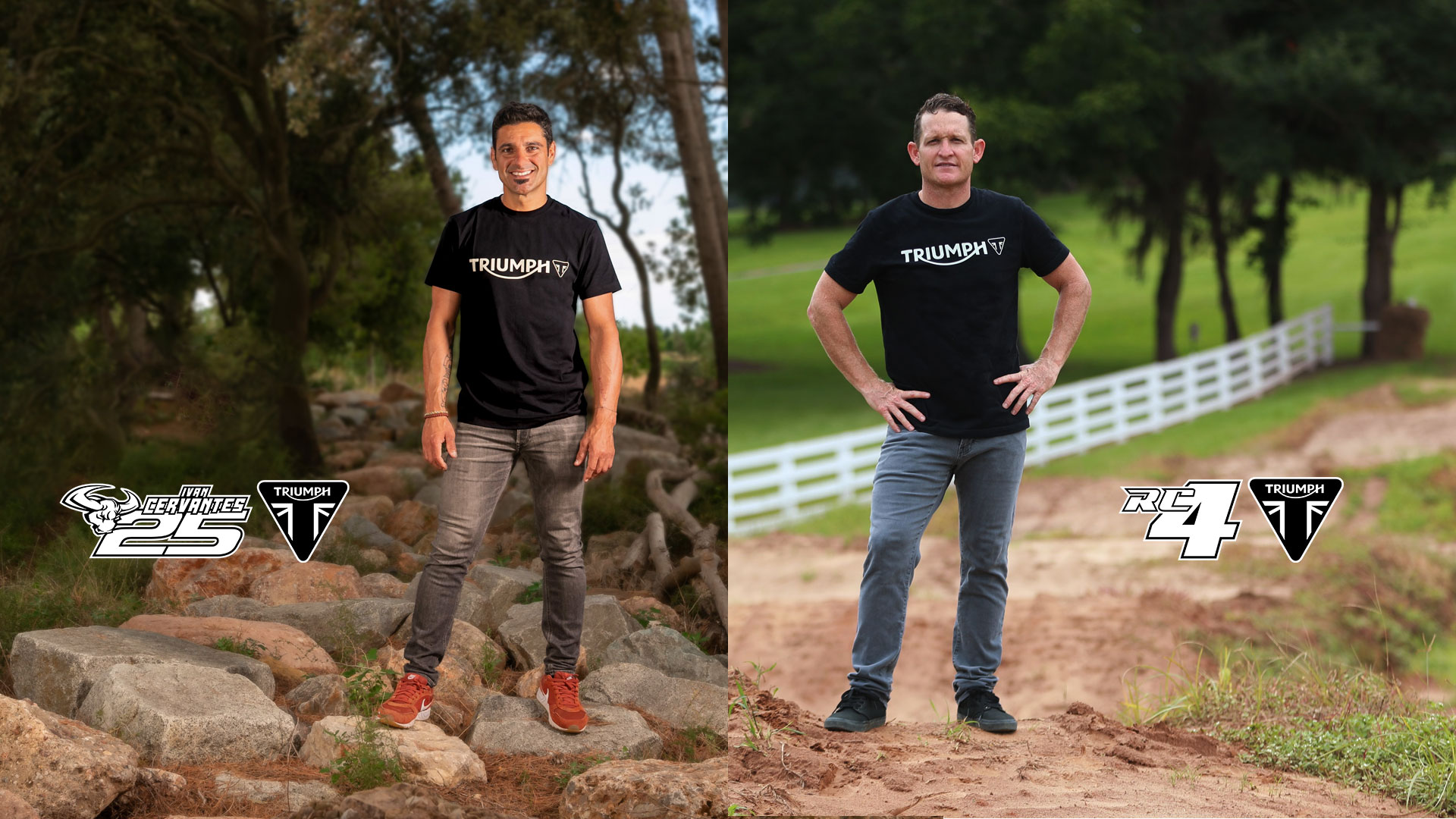 Triumph Motorcycles is working behind the scenes on a full line of Motocross and Enduro motorcycles. That makes the motorcycle manufacturer known.
Factory race program
This move represents an important moment for Triumph and the MX and Enduro worlds, as the brand simultaneously announces an all-new factory racing program and its ambition to compete at the top of both the motocross and enduro championships.
Triumph: "To reinforce our commitment to race and win at the highest level of the sport, we are very proud to welcome international motocross legend Ricky Carmichael and five-time World Enduro Champion Iván Cervantes to the Triumph family. They will play an active role in both testing the machines and preparing for the races."
The official timeline of the unveiling and launch of the bikes, the full racing program and the associated strengths of the new Triumph MX and enduro range will be announced in the coming months.
Nick Bloor: CEO Triumph Motorcycles Ltd:
"Today's announcement is the start of a new chapter for Triumph and everyone at Triumph is thrilled to be a part of it. We want to make a lasting impact in this competitive and demanding world, with a unequivocal ambition to build a range that will enable a completely new generation of Triumph riders to win races."
Ricky Carmichael:
"I am delighted to announce my entry into the Triumph family. And it's even more amazing that I can be a part of their new adventure in the off-road world. This is an incredible opportunity for me to work with this legendary brand and I am honored and humbled to play a part in the development of their off-road motorcycles. I also find it particularly fascinating at this stage of my career to build something from scratch. I am particularly impressed by the dedication and passion Triumph has shown to develop a product that can compete with the top of its class. Everyone I've worked with on this project, ranging from engineers, over design teams to R&D departments, etc… is incredibly passionate about what he or she is doing. And that's a recipe for success and I'm thrilled to be a part of it. We all share the same passion, and that is to be the very best. These are exciting times not only for me, but by extension also for the entire off-road industry to add an extra brand to the existing mix and because of the opportunities that will present themselves for all off-road riders. I can't wait for the first reactions as soon as the new models are in the showrooms."
Ivan Cervantes:
"I've been a fan of Triumph bikes since I was a kid, when I first saw them in movies and on TV. To be able to work with Triumph from the start of this project is a one-of-a-kind opportunity for me. Not only to work with one of the best motorcycle brands in the world, but also to be involved in a project that starts from scratch. That's a dream come true for every racer! Like me, everyone at Triumph is only concerned with delivering the very best machine. I can't wait to see these machines compete at an international level, but I'm also looking forward to standing with the Triumph dealer and realizing that I've been part of this special project."


Triumph launches range of Motocross and Enduro bikes
Source link Triumph launches range of Motocross and Enduro bikes