Sports
Tunisian Hafnaoui (18) surprises friend and foe with gold at 400 meters freestyle | Olympics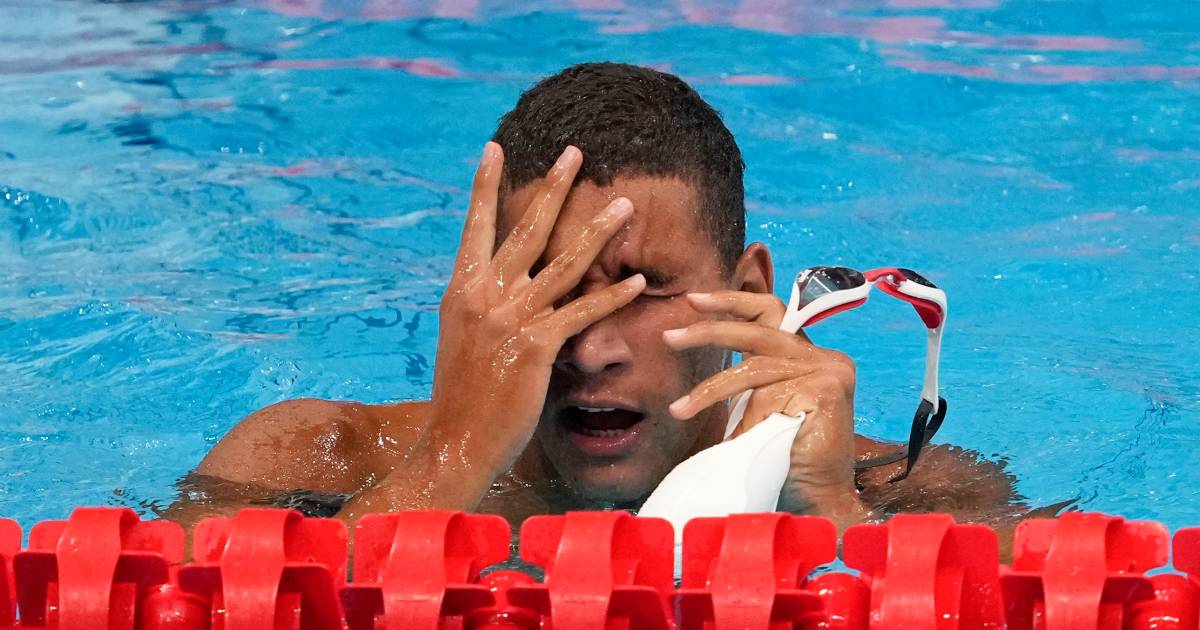 Hafnaoui went eighth (out of eight) to the final, but against everyone's expectations grabbed the gold in the final in Tokyo. He tapped at 3 minutes and 43.36 seconds. This left him narrowly ahead of Australian favorite Jack McLoughlin (3.43.52) and American Kieran Smith (3.43.94). "Of course I surprised myself. This is really unbelievable. I just couldn't believe it when I tapped and saw that my name was at the top of the scoreboard."
Hafnaoui is undoubtedly inspired by Oussama "Ous" Mellouli, his compatriot who won gold at the 2008 Olympic Games (1500 meters), bronze at the 2012 Games (1500 meters) and gold at the 2012 Games (10 kilometers). Nine years ago, he became the first swimmer to win medals in both the pool and open water.
Click on the rings below to go straight to all Olympic news, our podcasts and videos, and the full schedule.
Watch our videos about the Olympics below.
Listen to our Olympic podcasts below.
View the complete schedule of the Olympic Games below, where you can see exactly when the Dutch athletes come into action.
Tunisian Hafnaoui (18) surprises friend and foe with gold at 400 meters freestyle | Olympics
Source link Tunisian Hafnaoui (18) surprises friend and foe with gold at 400 meters freestyle | Olympics