Sports
TVC Breda almost in double figures against SSW, HZ'75 makes a comeback with heavy defeat | amateur football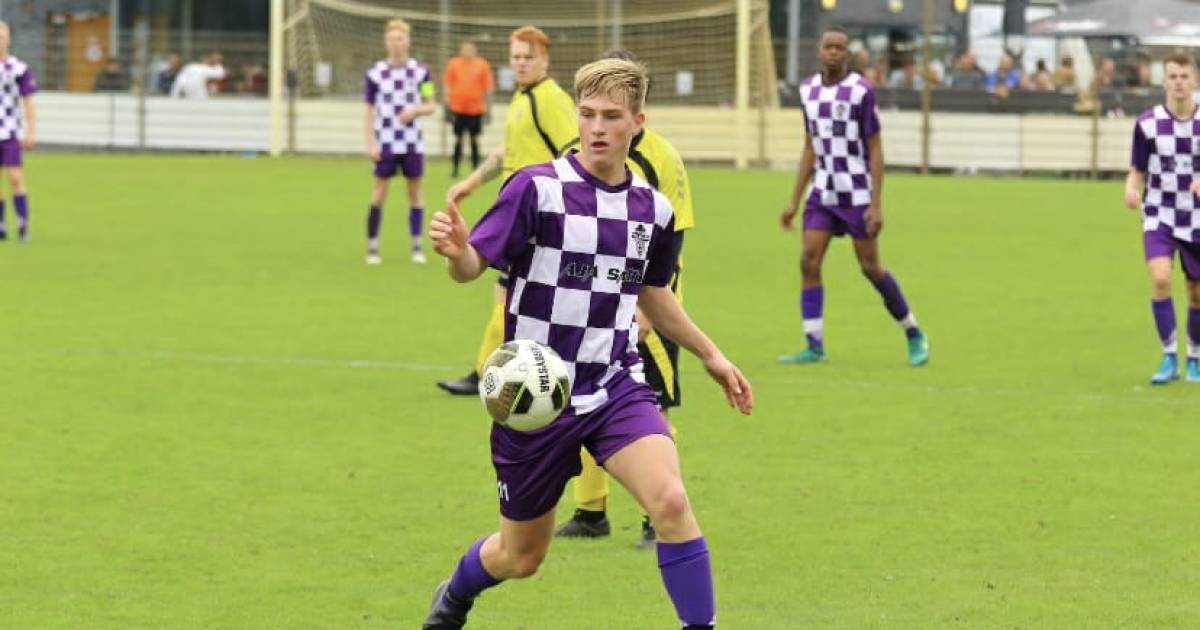 sunday 5aNine goals for TVC Breda in the opening game of the season. It was a less beautiful afternoon for HZ'75: during the return to standard football, the team from Hooge Zwaluwe ran into a 6-1 defeat.
SSW – TVC Breda 0-9 (0-4). 0-1 Mick van de Broek, 0-2 and 0-3 Jeremy Sips, 0-4 (pen.) and 0-5 Jeroen Ooms (pen.), 0-6 Romano Rijndorp, 0-7 Thijmen Ooms, 0- 8 Jeroen Ooms, 0-9 Bryan Veth.
Nijs Kivits' team got off to an excellent start. The 16-year-old Thijmen Ooms was allowed to make his debut at TVC Breda halfway through the second half and scored the 0-7.
FC Drunen – DVVC 0-1 (0-0). 0-1 Remco Kroese.
,,This is a great victory against the champion candidate", concluded DVVC coach Giovanni Henskens.
SVG – HZ'75 6-1 (4-0). 1-0 Joep Melis, 2-0 Sylvano Couwenberg, 3-0 Casper Lewicki, 4-0 Bartosz Kadziela, 5-0 Tim de Rooij, 5-1 Quinten Robijn, 6-1 Lewicki.
A 'total off-day' according to trainer Jurgen van den Broek was punished with a 6-1 defeat.
Molenschot – HSC'28 1-0 (0-0). 1-0 Nick van Oosterwijk.
,,We had a better positional play than our opponent. This was a well deserved victory", said Molenschot trainer Marco Maas. Despite a minimal defeat, HSC'28 did not come into play against Molenschot. HSC'28 trainer Peter Deelen was clear afterwards. "We were not present this afternoon against a well-organized team".
Advendo – Neerlandia'31 2-4 (0-1). 0-1 and 0-2 Joas Leinders, 1-2 and 2-2 Nuradin Nuur, 2-3 Sjef Verhulst, 2-4 Maxime van Gorp.
,,This was a difficult game for us. We will still need to tinker with the discipline," said Advendo trainer Omid Chaab. "We should have moved faster. Now we made it very difficult for ourselves", Marcel van den Hurck of Neerlandia'31 looked back on the won match.
TPO – OVV'67 2-6 (2-1). 1-0 Wilco Slob, 2-0 Stef Korswagen, 2-1 Necet Ölmez, 2-2 Koen van Zon, 2-3 Sefa Yalcindag, 2-4 Van Zon, 2-5 and 2-6 Tarik Maamar.
"We didn't give anything away in the second half," said Fatih Kaya of DVVC.
Free unlimited access to Showbytes? Which can!
Log in or create an account and don't miss out on any of the stars.

Yes, I want free unlimited access
TVC Breda almost in double figures against SSW, HZ'75 makes a comeback with heavy defeat | amateur football
Source link TVC Breda almost in double figures against SSW, HZ'75 makes a comeback with heavy defeat | amateur football