Education
Two-year HBO program in demand, more and more students are applying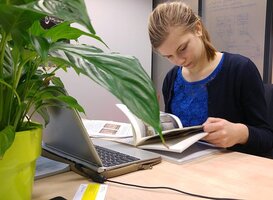 More and more students are opting for a two-year higher professional education programme. This year the number of registrations is about six percent higher than last year. In absolute numbers, there are almost 9,900 registrations this year, compared to 9,277 a year ago. This is reported by the NOS.
The level of an associate degree program lies between the highest MBO level and the HBO bachelor's degree. The two-year track was legally recognized as a program in 2018. The number of associate degree students is still lower than the total number of HBO students, which is about half a million.
More registration education education
The Association of Universities of Applied Sciences also sees more applications for courses in management, care and education. These are precisely the sectors where they are desperate for personnel.
Practically trained
Students of an associate degree program are mainly trained practically. After their studies they can, for example, start working as a company manager.
By: National Education Guide
Two-year HBO program in demand, more and more students are applying
Source link Two-year HBO program in demand, more and more students are applying