Education
Ukrainian children will follow Dutch education in Son en Breugel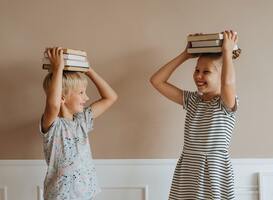 It concerns seventeen primary school students. Before the summer they were taught at the Ukrainian school on the Broodberglaan in Eindhoven. A place has now been found for them in regular education in the area. In this way they can connect with their Dutch peers. If several children come from a family, all brothers and sisters go to the same primary school.
Lessons in Dutch
The Ukrainian children will follow the lessons in Dutch. However, support outside the classroom is considered. After the autumn break, this method will be checked. For the time being, no teachers are coming from Eindhoven.
Difficult task
It was a difficult task to accommodate the children in primary schools, because many schools in Son en Breugel already have overcrowded classes. These schools are waiting for new construction or expansion in the coming years.
By: National Education Guide / Eline Boer
Ukrainian children will follow Dutch education in Son en Breugel
Source link Ukrainian children will follow Dutch education in Son en Breugel