Tech
Ukrainian FIFA gang busted: thousands of game consoles connected to game | Tech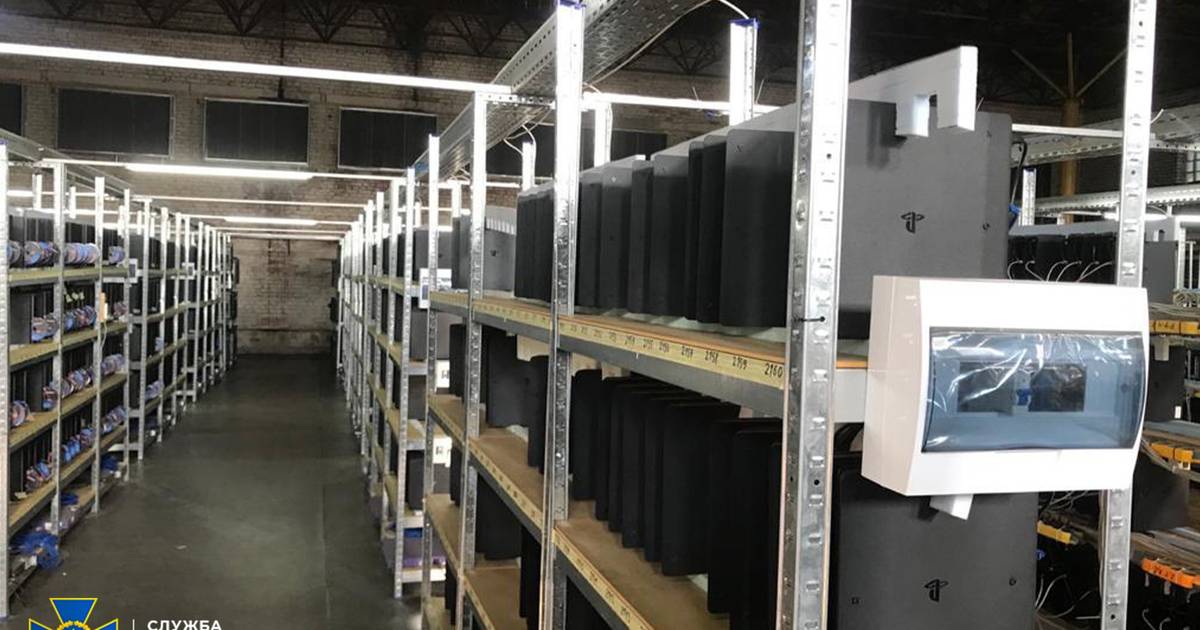 The Ukrainian security service has rounded up a large gang that tried to earn valuable upgrades in football game FIFA with the help of 3800 PlayStation 4 game consoles to resell.
The rounding up of the gang was announced last week by security agency SBU, when it was reported to be a crypto-generating operation.
Photos of the rolled-up locations show what the criminals were most concerned about: thousands of PlayStations are lined up in racks, some of which contain the disc for football game FIFA 21.
Earn virtual football tickets
According to game site Eurogamer, they were most likely used to collect valuable rewards in football game FIFA. The FIFA Ultimate Team game mode is golden money for criminals: rare player cards in this can be sold to other players for high amounts.
FIFA Ultimate Team is all about football tickets. Players can buy a pack for real money, without knowing what's in it beforehand. But where you only collect with ordinary cards, a rare card from, for example, Ronaldo at FIFA Ultimate Team is a good player to use in your team.
Automatically earn players
The game computers would be connected to PCs, which then ran special software to operate the game automatically. This allowed the rare player cards to be collected without anyone actually having to play.
The DSU says almost nothing about the operation, because the still ongoing operation is secret in many areas. However, there is a considerable chance that other things happened in the warehouse besides FIFA: 500 video cards and 50 processors were also seized, which were presumably used to mine cryptocurrencies as well. This involves a computer running heavy processes to earn new, undiscovered coins.
FIFA Ultimate Team has been under fire for some time
FIFA Ultimate Team has since become a major revenue engine for game studio EA. In the past year, the company is said to have made $1.62 billion in sales from Ultimate Team alone, representing 29 percent of the company's total revenue.
That while the card collecting option is under fire worldwide. Market watchdogs think it's too much like gambling, because you don't know in advance what exactly you're buying. And because valuable assets can be resold, players would feel inclined to invest money in the hope of getting rich.
Lawsuit in the Netherlands
In 2018, the Dutch Gaming Authority tried to ban several games in violation of the gambling law. The names of those games were not mentioned at the time, but according to insiders, FIFA was one of them.
Since then, EA and the Gaming Authority have been involved in a lawsuit, with which the game company hopes to show that the game can be in the shops. The judge immediately agreed with the gambling authority, but EA immediately appealed. That appeal has not yet been fought.
Free unlimited access to Showbytes? Which can!
Log in or create an account and never miss a thing from the stars.

Yes, I want free unlimited access
Ukrainian FIFA gang busted: thousands of game consoles connected to game | Tech
Source link Ukrainian FIFA gang busted: thousands of game consoles connected to game | Tech