Education
Universities of applied sciences agree in principle for collective labor agreement 2021-2022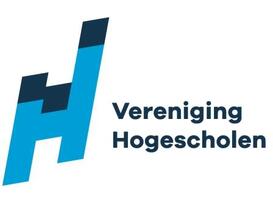 The Association of Universities of Applied Sciences and the trade unions in education – Aob, FNV, FvOv and CNV Education – have succeeded in agreeing an agreement in principle for the 2021-2022 HBO collective labor agreement before the current collective labor agreement has expired. The collective labor agreement has a term of 15 months, from January 1, 2021 to April 1, 2022. In November 2021, a one-off payment of EUR 880 gross will be granted. On February 1, 2022, wages will be increased by 2 percent. Maurice Limmen: "It is very important that we can conclude this new collective labor agreement in order to express our appreciation for the efforts of employees during the corona pandemic. They have done an unprecedented amount of important work. In addition, the social partners are taking a big step with agreements on topics that really matter, and work pressure is definitely number one." This is reported by the Association of Universities of Applied Sciences (VH).
In the collective labor agreement, agreements have been made about a number of major themes that are important for both employers and employees. Work pressure is paramount, but so is the maintenance of vitality and employability of the various groups of employees. Universities of applied sciences tackle work pressure at the source by testing the redesign of education against the principles of teachability, organizability, studyability and affordability. Limmen: "The goal is to prevent workload at the front instead of fighting it at the back." When it comes to an up-to-date home working policy, it has been agreed that we will take a year to gain practical experience in providing education during and after corona to see whether agreements are necessary for this.
Together-out together-home
Together with the trade unions, the VH has established the so-called together-from-home principle. This means that we will pass on the maximum scope for improving employment conditions in 2022, but also that we will settle any financial windfalls or setbacks arising from agreements in 2022.
By: National Education Guide
Universities of applied sciences agree in principle for collective labor agreement 2021-2022
Source link Universities of applied sciences agree in principle for collective labor agreement 2021-2022