Sports
Van Gerwen beats Anderson and lashes out at the organization: 'Really ridiculous' | darts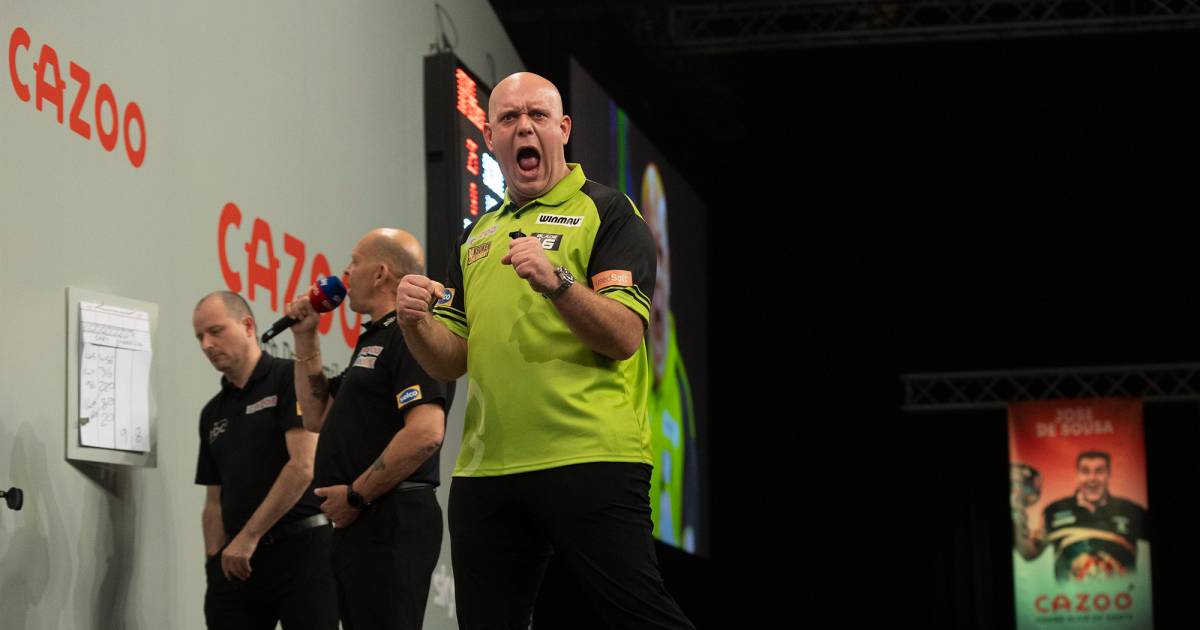 Afterwards, Van Gerwen was unhappy about the organization of the tournament in the Butlin's Minehead Resort. ,,The circumstances in which we play here are really ridiculous', the Dutchman grumbled at RTL 7. ,,No top player reaches his level. It is quite cold and there is some wind. Those kinds of things don't help you. No one is allowed to say anything about it, or dare to say anything about it, but I will."
Defending champion Van Gerwen nevertheless flew off the starting blocks against his Scottish opponent. The Vlijmenaar took a 4-0 lead due to breaks in the first and third leg. Anderson then put his first leg on the scoreboard, but could never really catch up with 'Mighty Mike'. The Dutchman finished the job via double 18.
Van Gerwen threw an average of 95.05 per three darts, compared to 91.13 for two-time world champion Anderson. De Brabander hit 40 percent of his doubles. His opponent had to make do with a meager 19.35 percent. In the quarterfinals, Van Gerwen and Peter Wright will again face a former world champion.
Earlier in the day, Van Gerwen had settled with Raymond van Barneveld in the second round: 6-3. It was the first meeting between the two Dutch darts greats since 2019. In the first round, Van Gerwen was a size too big for compatriot Kevin Doets with 6-3.
Later in the evening Vincent van der Voort also qualified for the quarterfinals. 'The Dutch Destroyer' won 10-7 against compatriot Danny Noppert in an exciting match. Van der Voort recorded an impressive average of 98.56 per three arrows. Noppert had to make do with 93.91. Van der Voort's double percentage was 52.63 against 41.18 for his Frisian opponent.
Van der Voort will face Jonny Clayton in the quarterfinals. The quarterfinals, semifinals and finals of the Players Championship Finals are on Sunday. The tournament is the final preparation for the World Darts Championship, which starts on December 15 in London.
Van Gerwen beats Anderson and lashes out at the organization: 'Really ridiculous' | darts
Source link Van Gerwen beats Anderson and lashes out at the organization: 'Really ridiculous' | darts