Sports
Verstappen takes pole in United States GP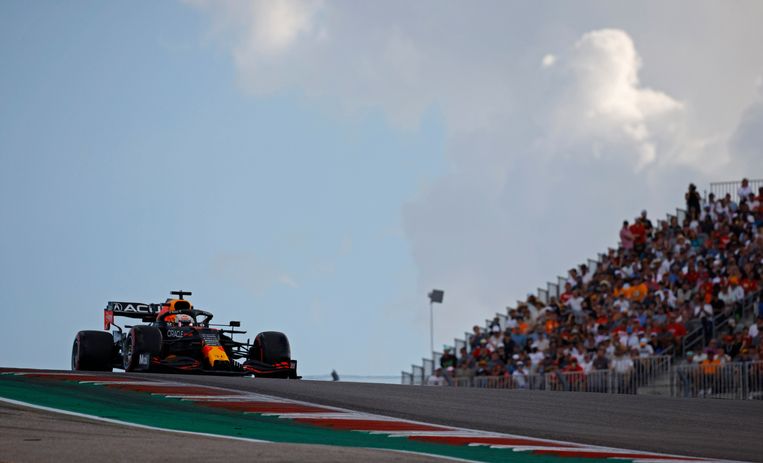 He was 0.209 seconds faster than his great rival Lewis Hamilton at the Circuit of The Americas in Austin. The British driver of Mercedes did set the second time, so that the two title candidates in the race start from the front row.
Sergio Pérez set the third fastest time in his Red Bull, while Valtteri Bottas set the fourth fastest time in his Mercedes. The Mexican and the Finn will fill the second row on Sunday.
The 24-year-old Verstappen is in the lead in the championship after sixteen grands prix. He is 6 points ahead of Lewis Hamilton, who has already won the Texas Grand Prix five times.
Exciting lock and rain

The qualifying race had an exciting final minute, in which rain splashes fell fairly unexpectedly and Hamilton clocked a time of 1.33.119. Verstappen managed to dive under Hamilton's time despite the drops on the track. Teammate Pérez failed to reach Verstappen's 1.32,910 in his ultimate attempt and Bottas did not make it either.
The Dutchman shouted joy at his pole position, because he also dealt another mental blow to Hamilton. The season is approaching its denouement and Verstappen is increasingly reaching his big goal, which is to become the first Dutch world champion in the premier class of motorsport.
"It was quite exciting," said the Limburger afterwards. "My first lap in the last qualifying session was not great and on my second and final attempt I slipped here and there because of the raindrops. I didn't think I would be faster than Hamilton. I'm on pole and Sergio is in third place, so it's a strong team result too."
Verstappen takes pole in United States GP
Source link Verstappen takes pole in United States GP