Tech
Wanted conspiracy theorist Micha Kat (58) arrested in Northern Ireland over bizarre accusations Tech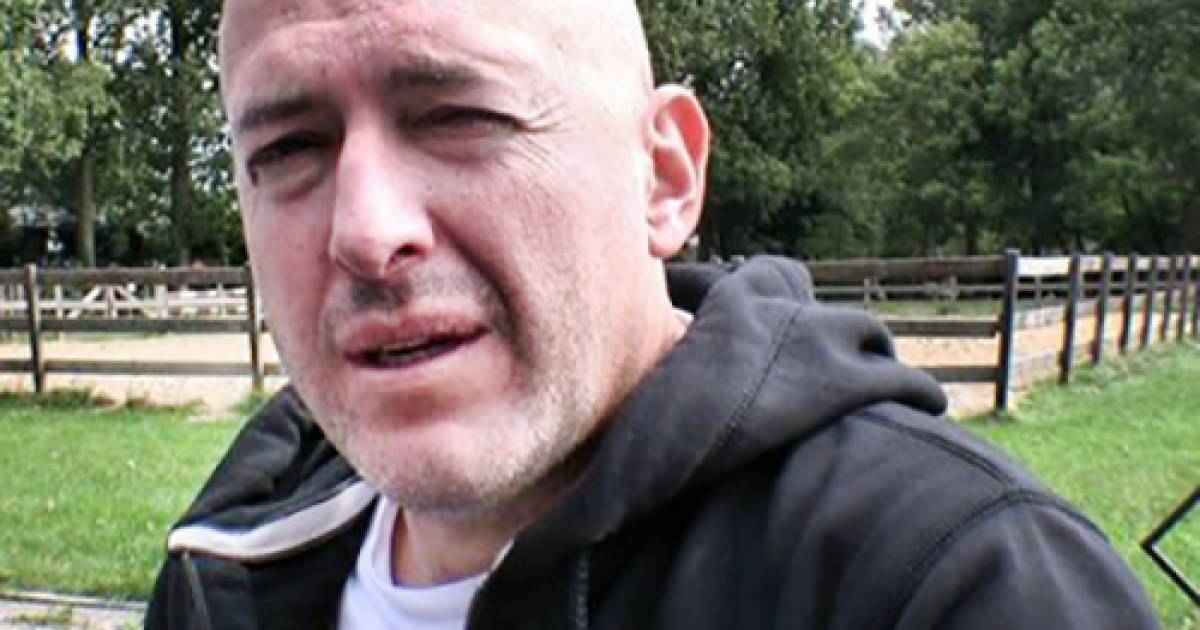 The fugitive conspiracy theorist Micha Kat (58) was arrested last night in Northern Ireland at the request of the Dutch authorities, the Public Prosecution Service in The Hague confirms. The controversial vlogger is facing a prison sentence of at least six months in the Netherlands. The RIVM, among others, filed a report against the controversial publicist, because he has been conducting a smear campaign against director Jaap van Dissel since the start of the corona crisis. The judge in Belfast will decide on Saturday 7 August whether Kat will be surrendered to the Netherlands.
In a voicemail message circulating on the Internet, Kat confirmed his arrest yesterday. "I have been arrested again. I have no idea what's going to happen. They were talking about extradition to the Netherlands. God bless, bye bye", said Kat in it.
Ritual infanticide
Kat was originally a classical language teacher at a grammar school, but later became a publicist. He worked, among other things, at NRC Handelsblad and the Lawyer magazine. Over the years, his articles and columns increasingly contain conspiracy theories. Firmly convinced of the existence of pedo networks and ritual infanticide in Bodegraven in the early 1980s, Kat, together with fellow conspiracy theorists Joost Knevel and Wouter Raatgever, spreads stories about an 'extensive pedo-satanic network'.
That's what the men in the so-called Red Pill Journal, a bulletin on the Internet. Alleged victims, 'perpetrators and concealers of the satanic pedo terror', are mentioned by name and by name. Just like Jaap van Dissel, who is attributed a central role in the network. At the beginning of this month, the judge ruled that the three must immediately stop trumpeting stories about the satanic network in Bodegraven.
Raatgever was sentenced to nine months in prison by the police judge at the end of last month, three of which were conditional. He called on a Red Pill broadcast at the end of May that a military tribunal would inevitably sentence the municipality's lawyer to the death penalty. He was also guilty of incitement by calling for an explosion to thwart an award ceremony to Van Dissel.
fugitive
His partner Micha Kat has not been in the Netherlands for a long time. He fled to Ireland, in his own words because the Public Prosecution Service wants to 'link him to a murder' by means of a mandatory DNA test. Abroad, he still continues with his bizarre accusations via a website, including by stating that former Secretary-General of Justice Joris Demmink is responsible for murdering children.
He also states that journalists, including from this site, are partly responsible for the sexual abuse of children, because in his eyes they deliberately keep the truth under wraps. Kat has already been convicted of libel, slander and threats. In 2013, he was sentenced to almost a year in prison for making false bomb threats, among other things. He was also given a two-year probation period and had to recant all name-calling on the internet.
Batavian Republic
Kat is also the administrator of De Batavian Republic, a chat group on Telegram with almost 8000 members. At the beginning of this month, participants of that chat group opened a witch hunt for some vaccination employees of the GGD. Conspiracy theorists shared the names of vaccinators, with calls such as 'get these killers off the street', 'go on the hunt', 'don't let this creeper make it to Christmas' and 'everything can break'. Umbrella organization GGD GHOR Nederland reacted 'with dismay' to these messages and filed a report.
None of the allegations made by Kat or the Red Pill Journal have been proven.
Free unlimited access to Showbytes? Which can!
Log in or create an account and don't miss out on any of the stars.

Yes, I want free unlimited access
Wanted conspiracy theorist Micha Kat (58) arrested in Northern Ireland over bizarre accusations Tech
Source link Wanted conspiracy theorist Micha Kat (58) arrested in Northern Ireland over bizarre accusations Tech