Lifestyle
Watch music videos on YouTube? Maybe we'll have to pay later
Google is doing its utmost to get more and more consumers to switch to YouTube Premium. The paid service of the video platform will be pushed in Canada starting next month by making music videos less accessible. The forecast for the Netherlands is still unclear.
The announcement is not an isolated one, but is part of a large-scale change in Canada. So it's certainly the case that free YouTube users don't get access to music videos, but they do get something in return. At least that's how it is in Canada.
Paying for music videos
It is currently unknown whether the change will eventually also apply in our country, but in Canada the new regulation will in any case come into effect from 3 November. Google has announced that it is aiming for an international rollout in the country, but has not said much about it yet. It could therefore mean that we will no longer be able to watch music videos for free on YouTube in the future.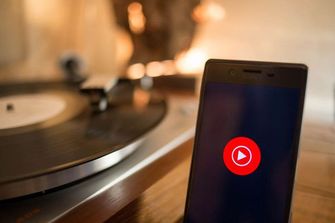 Google plans to make music videos part of a YouTube Premium subscription. In addition to watching videos, users can also on demand listen, skip unlimited songs and enjoy music without ads. YouTube Music will also remain accessible to people without a subscription. The cards are also shuffled for this target group and users can:
• Listen to music in the background
• Personal shuffle playlists
• Using the right mixes during activities
• Discover millions of songs and thousands of playlists
YouTube Music
YouTube Music is the streaming service of the video platform that competes against Spotify, Apple Music and Deezer. It is perhaps the best way to listen to music you find on YouTube. It gives users access to a wide range of millions of songs and thousands of playlists. Just like the aforementioned services, Music will cost you 9.99 euros per month.
Want to know how much you earn yourself if you put a video on YouTube that attracts 1 million viewers? You'll find it here.
Videoland documentary Crypto fever: is that also something for the total bitcoin layman?
Seen a mistake? Mail us. We are grateful to you.


Watch music videos on YouTube? Maybe we'll have to pay later
Source link Watch music videos on YouTube? Maybe we'll have to pay later