Tech
Wealthy tech entrepreneur (46) from the Netherlands donates more than 1 million euros to German environmental party | Tech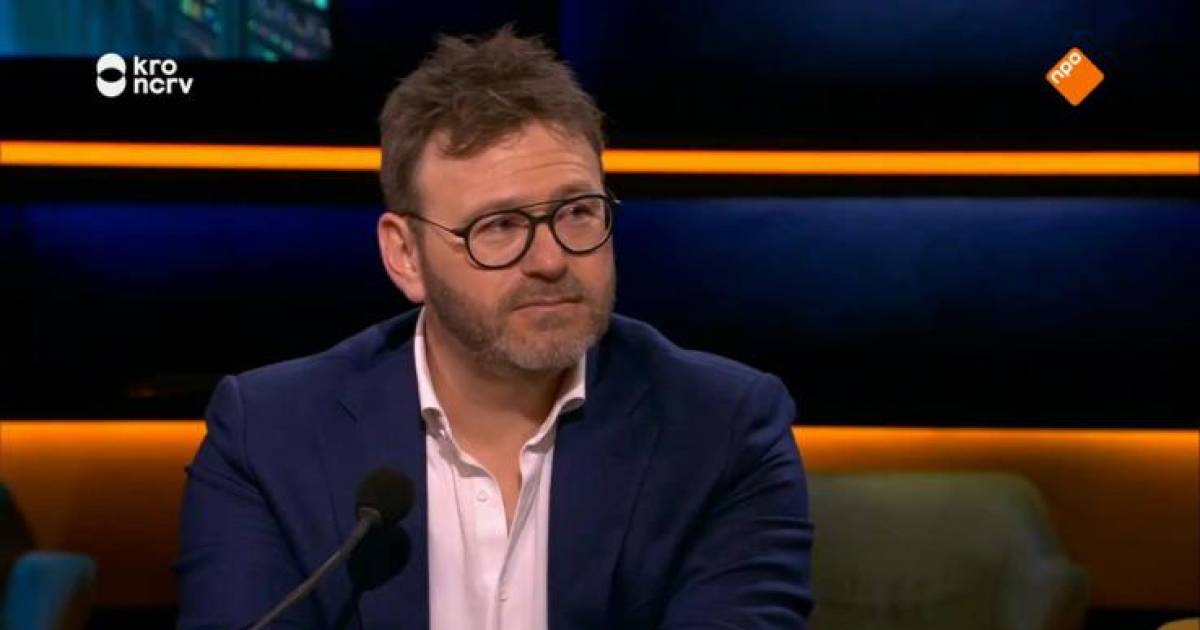 The Dutch billionaire Steven Schuurman, who previously gave substantial donations to D66 and the Party for the Animals, has transferred 1.25 million euros to the German Greens. It is the largest donation ever made to the German environmental party, shortly before this month's parliamentary elections.
Earlier this year, the tech entrepreneur contributed 1 million euros to the election campaign of D66 and 350,000 euros to that of the PvdD. The 46-year-old Schuurman, who became rich with the IPO of a software company, is very concerned about the climate crisis and wants to support political parties to get more attention for this.
proportions
"The bottom line is that the climate crisis is taking on such proportions that more and more parts of the world are on fire or unwanted underwater, look at New York," he told ANP. "Climate has no borders in any way and Germany is perhaps the leading country in Europe and therefore also very important on a global scale."
"The Greens in Germany have a pragmatic and ambitious sustainability program," Schuurman continues. "The management, Annalena Baerbock and second man Robert Habeck, carry out that agenda very well. It's up to the Greens to decide what to do with the money. I am not a member of that party and do not interfere in anything."
Strong leadership
What appeals to Schuurman in the Greens in addition to "strong leadership" is "that if households are more expensive because more energy has to come from clean sources, they take into account that people will be compensated. What I also like is that they don't just hit the table with their fists. They also have a solid agenda for European cooperation, especially for the climate crisis."
Schuurman has never met Baerbock, but spoke once via a video call. Substantive discussions were held with a team from the party. He is not concerned that the Greens have fallen to third place in the polls behind the Christian Democrats and Social Democrats. ,,The important hits are made in the last few weeks. As far as I'm concerned, it's still open in Germany. You see that in public opinion as well. As in earlier in the Netherlands, there are many floating voters. Many Germans are seriously thinking about Baerbock. I am watching it with great interest, it will be a very important election."
Advice
A spokesman for the German Greens confirms to the German newspaper Handelsblatt that the association behind the party has received the 1.25 million. According to German law, donations of more than 50,000 euros must be reported immediately to parliament. That happened.
For the donations in the Netherlands, Schuurman was advised by professors and ended up with D66 and the PvdD. According to him, GroenLinks has proved less able to put climate issues on the agenda. ,, Which I am very happy with, climate has a very prominent place in the conversation in Dutch politics. With the current course you are going to end up in a huge storm, are you going into that storm or are you going to change course?", he wonders. "The longer you wait, the harder it gets."
When asked whether his next donation will go to France, where elections are also coming up, Schuurman says that he is looking at "a lot of countries". "Politics is of course complicated, each country has its own rules and laws and I have my own moral frameworks. When you do something, you have to explain it well and transparently. He does not have a road map for which countries it is his turn. "It's more about seeing what comes your way."
Check out our most viewed news videos in the playlist below:
Free unlimited access to Showbytes? Which can!
Log in or create an account and don't miss out on any of the stars.

Yes, I want free unlimited access
Wealthy tech entrepreneur (46) from the Netherlands donates more than 1 million euros to German environmental party | Tech
Source link Wealthy tech entrepreneur (46) from the Netherlands donates more than 1 million euros to German environmental party | Tech