Netherlands
Webcam sex with a Dutch fan (19) costs married Megadeth founder (56) his career: 'I was naive'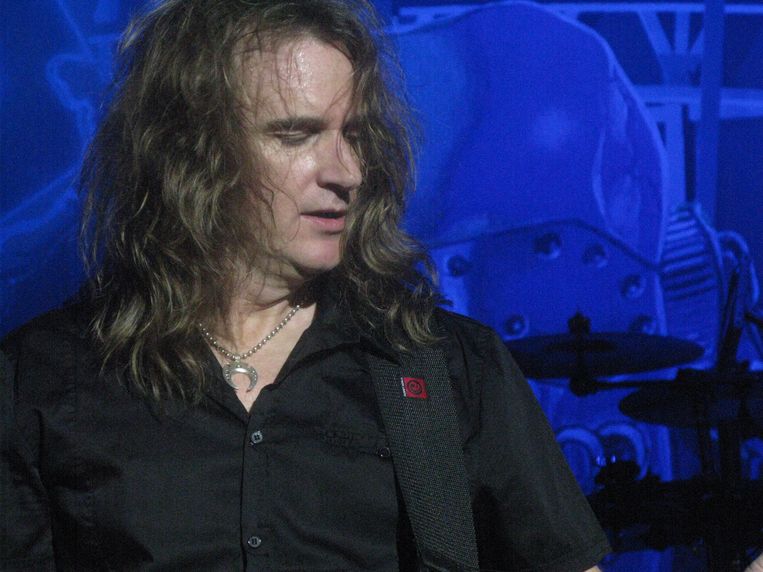 Ellefson is filing a lawsuit against the person who distributed one of those videos on social media. It is probably an acquaintance of the Dutch, who emphasizes through a statement shared by Ellefson that the sexually explicit conversations took place with mutual approval.
The police report states that Ellefson, with more than half a million fans on Facebook, a well-known metal bassist, first met the young woman when he was signing autographs after a performance in the Netherlands in 2019. "They became friends and continued to chat on social media," reads the report, which the authoritative music magazine The Rolling Stone writes first.
The second time they met in person, according to Ellefson, was presumably in February 2020, in a hotel lobby. He emphasizes that during this meeting there was no physical contact and that they only talked. According to Ellefson, there has never been any sexual physical contact between him and the fan.
Read more below the tweet.
masturbate

After the second meeting, Ellefson and the Dutch teenager continued to hear each other regularly. Their conversations turned sexual in the summer of last year when Ellefson started masturbating in front of the webcam. "He stated that they had about four to five masturbating sessions," the report said. The last online sexual encounter was around February 2021. The Dutch fan confessed to her idol that she had recorded two to three videos of him masturbating without his permission or knowledge.
In the report, Ellefson claims he informed Megadeth's management about the person who leaked the video, calling him "a pedophile." "He was advised by management to 'do nothing and keep a low profile' because it would probably 'blow over'," it says. "Management advised him that they should have it investigated by their team of lawyers." But the accusations quickly piled up and within hours the Instagram user posted another video of Ellefson performing sexual acts on himself online.
Statement Dutch

Earlier this year, stories circulated online that Ellefson had "groomed" the woman as a minor, a form of digital child lure. The bassist took to social media to say that the situation was of course embarrassing, but it involved an interaction between two consenting adults. "While it's not something I'm proud of, these were private, mature interactions that were taken out of context and manipulated to do maximum damage to my reputation, career and family."
The married bassist also added a statement from the Dutch in question, who regretted sharing the video with her friends. She wrote on Instagram: "Yes, those video calls took place, but I took the initiative and was not a minor. Nothing inappropriate has ever happened before. It was all by mutual consent. I am not a victim and I am not groomed. I was just naive enough to record it and share the footage with a friend without his permission."
The Dutch do not know how the video leaked. She regretted it and agreed to share a statement on Instagram stating that she is of legal age and the sexual acts were consensual.
Difficult relationship

After the fuss, Megadeth shared a statement in which the band states that the relationship with Ellefson was already difficult. "While we don't know exactly what happened, what has become known so far makes it impossible for us to continue working together."
Ellefson, who has been married to his wife Julie for 27 years, is currently taking legal action to save his image. "My lawyers are preparing a defamation lawsuit against this person. He will be prosecuted to the fullest extent of the law."
Webcam sex with a Dutch fan (19) costs married Megadeth founder (56) his career: 'I was naive'
Source link Webcam sex with a Dutch fan (19) costs married Megadeth founder (56) his career: 'I was naive'