Netherlands
'When I speak at schools, I am always afraid that young people of 15 or 16 are engaged in gambling'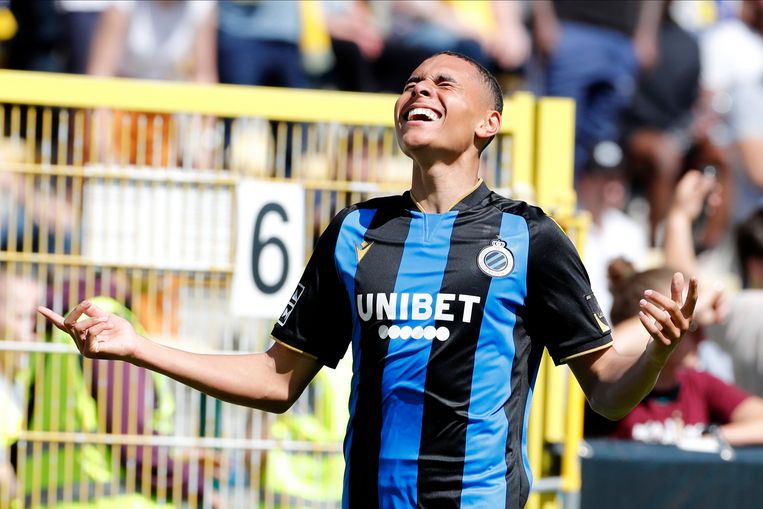 "Gambling advertising encourages gambling, it's that simple," says Arne Nilis. For years he was addicted to gambling. In the meantime, he has overcome his addiction, helps other addicts, and has become a well-known advocate for stricter rules for the gambling industry. But the temptation to place a bet is never completely gone.
There is simply no escaping the gambling circuit. In the newsagent or in the stadium, the advertising yells at you. Anyone looking up the results of a football match on your mobile phone or watching a football match will inevitably encounter gambling advertisements. "You try to stay away from it, but it remains a challenge. They are triggers that can fuel the urge to gamble again. That's just how an addictive brain works."
If it depends on Minister of Justice Vincent Van Quickenborne (Open Vld), that will soon be a thing of the past. He wants to ban all gambling advertising by 2025, as has happened with the tobacco industry: gambling and smoking are not banned, but the harmful consequences are, according to the government, too great to allow advertisements.
In recent years, the number of problem gamblers in our country has increased significantly, a trend that was also noticeable abroad. According to the Drug Line, there are almost half a million high-risk or problem gamblers in our country. Young people are also increasingly taking a gamble, and are becoming more and more addicted. "When I speak at schools, I am always shocked that young people of 15 or 16 years old are already working on it. While gambling at that age is simply illegal," says Nilis.
self-evident

Sports betting in particular is booming business. It is no coincidence that the gambling sector has conquered the football world in recent years. Just about all football teams in the Belgian first division are sponsored in one way or another by a gambling company. Where ASLK and the Generale Bank used to be on football shirts, it is now Unibet and Golden Palace that are already playing the game. Gambling advertising has become a matter of course in professional football. That is why there is also a limit to sports sponsorship. "By 2025, all gambling advertising should be gone from stadiums," says Van Quickenborne.
Belgium is certainly not the first country to want to put a stop to this advance. In Italy, too, efforts have been made to ban advertising. In Spain, a similar intervention resulted in 25 percent fewer people gambling in one year. And in the UK, celebrity athletes and screen faces are no longer allowed to appear in gambling advertising.
But an advertising ban is ultimately counterproductive, according to BAGO, the Belgian gambling federation. It only drives gamblers into the arms of illegal gambling platforms. According to them, advertising is necessary to keep gamblers away. "A weak argument," says Nilis. "We have been directing people to the legal offering for over a decade."
The Pro League, the association of professional football clubs in Belgium, is very concerned. They fear a significant loss of income now that the lucrative sponsorship of gambling companies is disappearing, all the more because football has come out of the corona crisis with heavy financial losses. According to CEO Lorin Parys, this is about 12 percent of all sponsorship income.
Parys is supported by Georges-Louis Bouchez, the chairman of the ruling party MR. "Does football really have to break in our country?" Bouchez said. According to him, the support of the gambling sector is absolutely necessary to keep top football afloat financially. It is an echo of the unrest when in the past Formula 1 could no longer count on the money from gambling advertising. Only: Formula 1 has not been destroyed by that, on the contrary.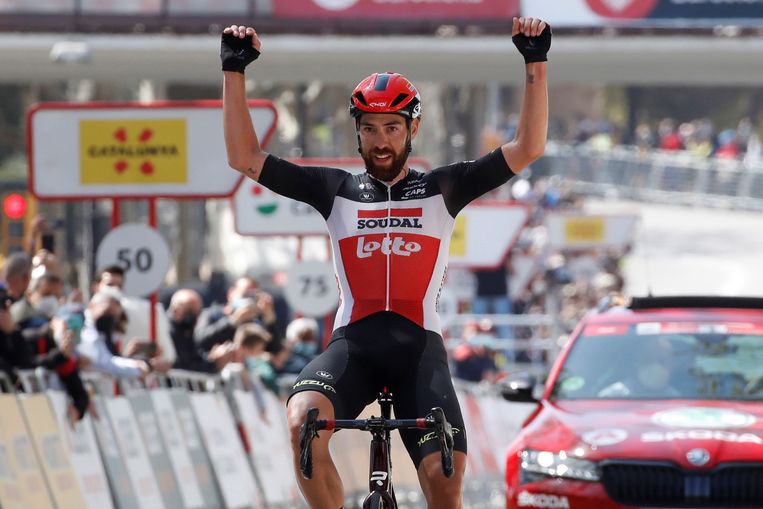 No unanimity

Bouchez's resistance does expose a nerve in the federal government: it absolutely does not agree on the ban on gambling advertising. Van Quickenborne himself knows that too. He deliberately pushed through the ban through a so-called Royal Decree instead of through an ordinary amendment to the law: the MR's blessing is not necessary for such a KB, it sounds like. Bouchez may be against it, Van Quickenborne perseveres.
Naturally, MR is not pleased with this state of affairs. According to them, Van Quickenborne is not authorized for a total ban. The French-speaking liberals also do not believe that Van Quickenborne is willing to pay a breach of confidence in the government for this.
Moreover, it is clear that there are still significant gaps in the ban. After all, this is about advertising from private gambling companies. But what about the National Lottery? For example, they are the main sponsor of the Lotto-Soudal cycling team. And the stadium of football club Anderlecht bears the name Lotto Park. It is difficult to maintain that all advertisements for Betwin or Napoleon Games should disappear from stadiums, but that a stadium can be named after the government gambling company.
For this, Van Quickenborne is looking in the direction of State Secretary Sammy Mahdi (CD&V), who is responsible for the National Lottery. He says the rules for the private sector will also apply to the government. Or does that also mean that Lotto Park will disappear? "Let's first wait and see what Europe and the Council of State say about the royal decree," his cabinet said.
'When I speak at schools, I am always afraid that young people of 15 or 16 are engaged in gambling'
Source link 'When I speak at schools, I am always afraid that young people of 15 or 16 are engaged in gambling'