Netherlands
Who will succeed Wouter Beke? Cd&v keeps its lips together, but these names are already circulating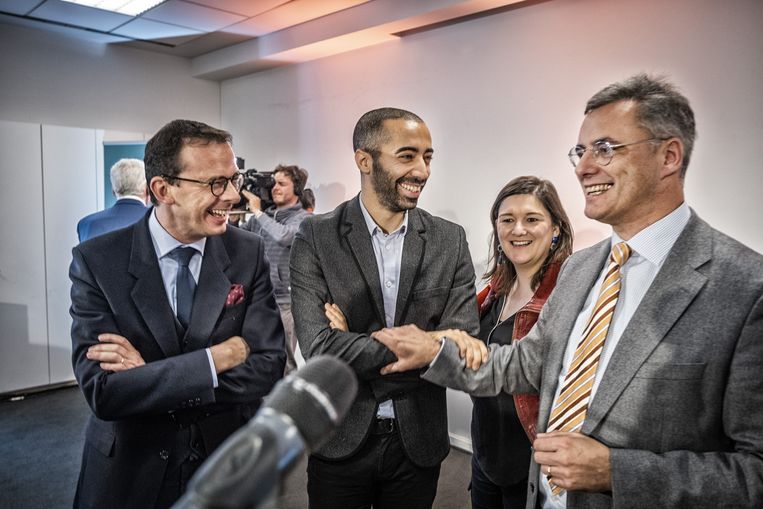 "We are conducting a drill in discretion." As eager as some members have been anonymously spewing their opinion about cd&v in recent months, it is so quiet now about the reshuffle within the party. This morning the leaders sat together at the headquarters in the Wetstraat to put the last puzzle pieces together. That puzzle includes the succession of Flemish Minister of Welfare Wouter Beke, who resigned on Thursday, and that of Federal Secretary of State for Asylum and Migration Sammy Mahdi, who may become the new party chairman at the end of June.
After the dismissal of current party chairman Joachim Coens and Beke, everyone realizes that the party is at a crossroads. Either she gets stuck in a dodgy alley, or she makes use of this last chance to rearrange a number of things. What is decided today will determine the form in which the Christian Democrats will go to the 'grandmother of all elections' in 2024 – with a local, regional, national and European ballot box. That is why Mahdi already called for the ranks to be closed last week.
The Welfare department in particular is vital to CD&V. With the exception of two green ministers – Mieke Vogels and Adelheid Byttebier between 1999 and 2004 – the Christian Democrats have always run this department. They have a solid legacy to defend. The sector is one of the last domains where the Christian pillar still really rules. Flanders currently has more than five hundred Catholic care institutions, including hospitals and rehabilitation centers.
Empathy

Beke's successor faces the extremely difficult task of restoring that historic bond between the party and the sector. After all, relations had soured from the start under Beke. Partly because of the unpopular cuts he had to push, such as a child support cut, partly because of the lack of consultation he allegedly displayed. The frustration is partly emotional. Above all, the new minister will have to give the sector the feeling that it is being heard. That requires a person with the necessary political weight and credibility, but also with sufficient empathy.
Someone who ticks these boxes is Margot Cloet, the former private secretary of former welfare minister Jo Vandeurzen and the current top woman of the Zorgnet-Icuro care umbrella. Only she may have made too many enemies within the party. In the full corona crisis, Cloet repeatedly whistled at Minister Beke, which put him under even greater fire. "If it becomes her, then it will be war within the party", thinks a Flemish Member of Parliament. Cloet is not yet completely written off.
Anyone who knows the sector through and through is ex-welfare minister Inge Vervotte. But as much as cd&v yearns for her return, so far Vervotte has turned down every offer from the party. She even did so in 2019, when Beke asked her to become Minister of Welfare in this government. It would be very surprising if the chairwoman of the care and hospital group Emmäus suddenly thinks differently, barely two years before the next elections.
Diving board

Vervotte is living proof that Welfare can be an excellent springboard for a young politician or politician. Shortly after taking office as a 26-year-old, she became one of the figureheads of the party. That also plays a part in the puzzle of the party leadership. After all, the dismissal of Beke means a loss for the party in the province of Limburg, which is electorally important for CD&V. Earlier, the Christian Democrats saw Jo Vandeurzen and Lode Ceyssens leave. That is why people mainly look at Limburg figures.
In the circle of top favorites resounds the name of Flemish Member of Parliament Vera Jans, a veteran who gets a lot of credit within the healthcare sector. The question is whether she can embody Mahdi's 'le nouveau cd&v'. Member of Parliament Nawal Farih, who can monitor health care files at the federal level, may be able to do this better. She is close to Mahdi and is expected to have a great future within the party. Still, according to some party members, Farih needs to "mature a little longer" before she is thrown to the lions. According to The Importance of Limburg she has already dropped out as a candidate.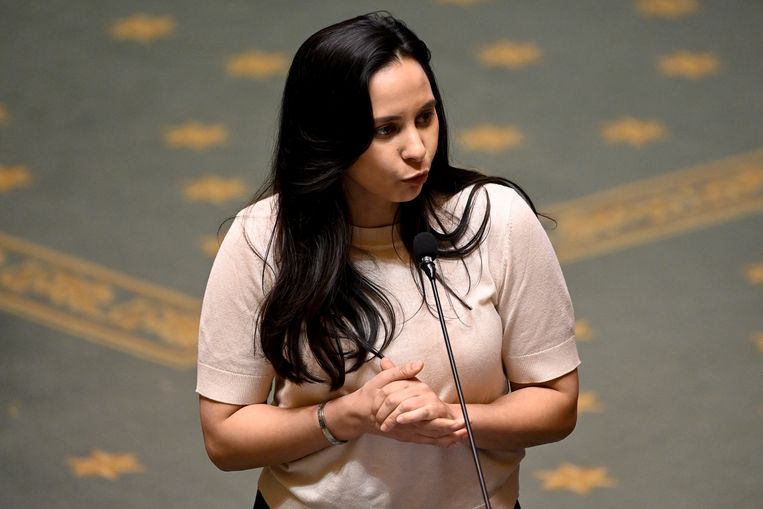 It won't be the former

Then Wim Dries, the mayor of Genk, can be an interim solution. Dries is popular in Limburg and managed to hold off his N-VA challenger Zuhal Demir in 2018.
Another option is to transfer Beke's welfare portfolio to Deputy Prime Minister Hilde Crevits, who would then take on the arduous combination of Agriculture and Welfare. Crevits' other powers, including Work and Economy, can then be transferred to a newcomer. Flemish Member of Parliament Jo Brouns is mentioned. Minister of Youth and Media Benjamin Dalle could also take over Welfare.
Finally, a surprise cannot be ruled out. Because everything depends on the successor that the party has in mind for Mahdi. If that is a Limburger, then Beke's successor can come from another province and vice versa. Moreover, in politics there is a clear law: whoever is mentioned first for a position, usually does not get it.
Who will succeed Wouter Beke? Cd&v keeps its lips together, but these names are already circulating
Source link Who will succeed Wouter Beke? Cd&v keeps its lips together, but these names are already circulating