Auto
Why choose your own charging station instead of public charging?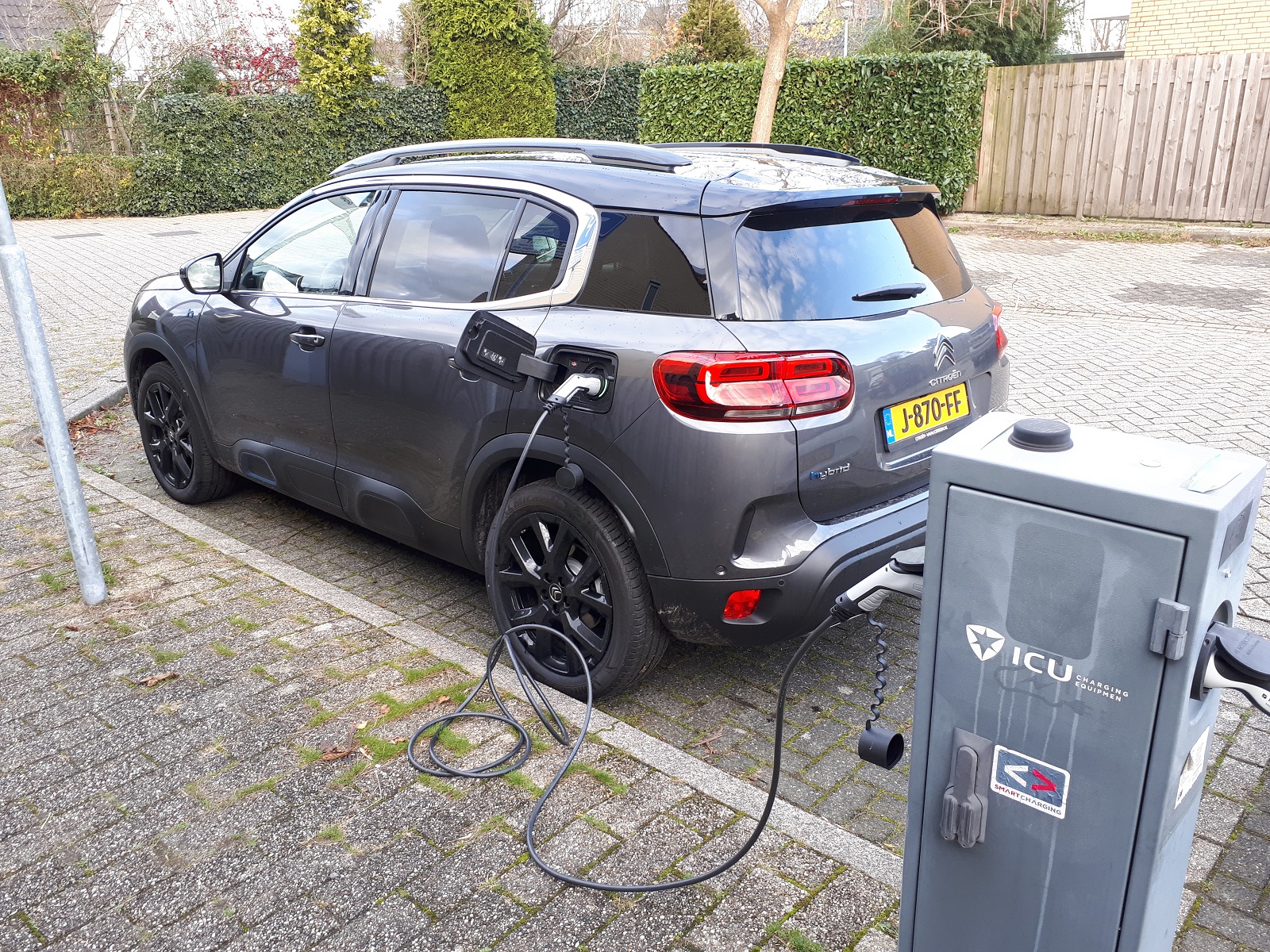 Why choose your own charging station instead of public charging?
After reading a lot about electric cars, you may have chosen to buy an electric car or a plug-in hybrid yourself. You are certainly not alone, because the electric car is incredibly popular. It is expected that all transport will be completed in a number of years fully electric. But how do you best charge an electric car? And what are the advantages of having your own charging station compared to a public charging station? We looked it up for you!
Charging at a charging station
The best way to charge an electric car or a plug-in hybrid is at a charging station. A charging station has been specially developed to charge the car as efficiently and safely as possible. During the charging of the battery, a lot of power is required for a long time. A normal socket is not built for this, so that the plugs can blow. Moreover, charging at a charging station is a lot faster than at a socket. In some cases, the charging time at a charging station is up to ten times faster.
To get the most out of an electric car, we recommend choosing your own charging station. Installing a charging station at home requires an upfront investment, but in the long run the advantages outweigh the disadvantages. We have listed these advantages for you.
Cheaper per kWh
Fuel prices fluctuate wildly and are currently higher than ever. Fortunately, you don't have to worry about that with an electric car. If you charge the car at home, this is often at a low rate. In the Netherlands you pay at home between 21 and 35 cents per kWh. At a public charging station you quickly pay 30 to 59 cents per kWh. The investment that you have to make in advance for the purchase and installation of a charging station, you quickly earn back by charging at home.
Avoid long queues
If you have your own charging station, you are no longer dependent on public charging points. This way you never have to queue at a public charging station and you can spend your free time in nicer places. In this case, the advantages of having your own charging station translate into time savings.
Load when you want
With a charging station in front of the door, you can charge the car overnight and leave in the morning with a full battery. It often takes several hours to fully charge a battery. At night is the perfect time for this!
Earn money with a charging station at home
It is possible to make your own charging station public. Then other EV drivers can also use your charging station. You can set the rate that they pay for this yourself. You determine how much you earn from your charging station.
Prepared for the future
Electric driving is the future if we want to achieve the climate goals of the European Union. The Dutch government is also convinced of this and they are doing everything they can to make electric driving as attractive as possible. For example, it is currently already mandatory to install a charging station when construction or major renovation is carried out in commercial buildings. It is possible that these rules will also apply to private individuals in the future. With your own charging station you are therefore ready for the future.
Charging with solar energy for almost free
If you have solar panels on your roof, you can charge even cheaper. It is possible to charge your electric car on solar power. On extra sunny days, enough electricity can even be extracted to fully charge the car. In addition, it is also a bit 'greener' to drive on solar energy.
Store solar energy
Solar energy is very sustainable but not always available. As a result, you cannot use the benefits of your solar panels every day. But luckily there is a solution for this! Your car battery can be used to store energy and use it when it comes in handy.
Lots to choose from
Are you looking for a 'simple' charging station or would you like a charging station equipped with all kinds of smart functionalities? There are many different brands and types of chargers available on the market, including the charging stations from Wallbox, EVBox and Alfen. Each charging station has its own functionalities. So there is something for everyone.
Are you already convinced of the advantages of a charging station at home? Then we recommend that you contact an expert. Together they can determine which charging station is most suitable for your personal situation. They can also take over the installation of the charging station. Only then can you be sure that you can make optimal use of your own charging station and cover many kilometers without any worries.
Why choose your own charging station instead of public charging?
Source link Why choose your own charging station instead of public charging?