Netherlands
Why Reebok never became a real competitor to Nike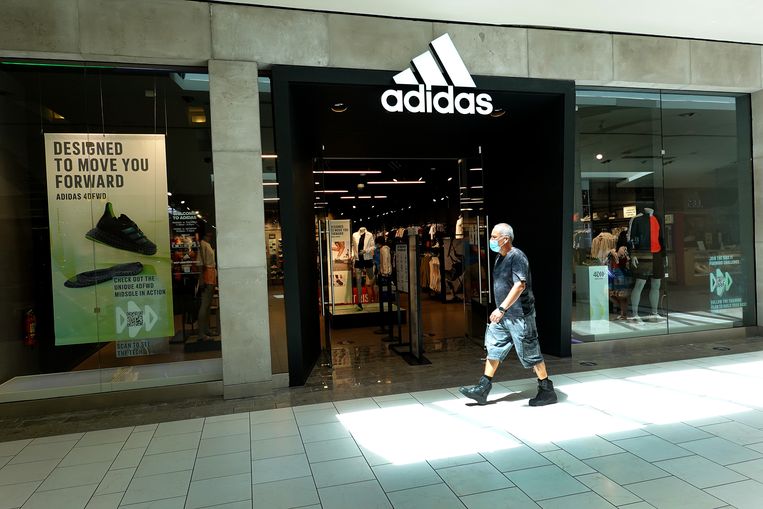 After years in which there was hardly anything new to be found around the sports brand, Adidas is now selling Reebok again. And at a loss. The American Authentic Brand Group (ABG) is acquiring Reebok for approximately 1.8 billion euros from Adidas, the companies announced at the end of last week. Fifteen years ago, Adidas deposited about 3.2 billion euros for Reebok.
It is not surprising that the sports brand is satisfied with the significant loss, because Reebok hardly represents anything in its industry anymore and has been unable to keep up with the competition for years, notes Richard Otto, marketer and author of the book. Missing brands. Reebok still produces clothing, especially sports shoes; but what the company's course is, what innovations it has implemented or what direction it wants to take are questions to which the answers have been a bit vague for years. It is no longer really involved as a sponsor of a specific sport. "Actually, Reebok is a bit of a forgotten brand," Otto says.
Well-known ambassadors
While Adidas, together with Reebok, thought they were stronger against the eternal competitor Nike. While the German Adidas mainly gained market share in Europe, Reebok, which was born as a sports shoe brand in the English town of Bolton at the end of the nineteenth century, became especially big in the US thanks to the production and sponsorship of sportswear for popular American sports, such as basketball and American football. . The sports brand also brought in well-known American athletes as a sign, such as tennis players Andy Roddick and Venus Williams. The plan seemed to enable Adidas to gain more share in North America through Reebok.
Singer Cardi B is promoting Reebok, in 2019.Image Photo News
Things went differently. Adidas itself went into competition with Nike on the continent and more or less ignored Reebok. It is unclear why, says Otto. "The acquisition of Adidas has certainly not helped Reebok." When sponsorship contracts with American sports leagues such as the NFL, NBA and National Hockey League also expired, Reebok drifted even further into the background.
Saturated market
It is unclear what exactly ABG plans to do with Reebok. Part-owned by US asset manager BlackRock, ABG owns multiple sports and fashion brands such as Forever 21 and Sports Illustrated. The company also owns portrait rights of Marilyn Monroe and Muhammad Ali, among others. "The Reebok acquisition strengthens our prominent position in US retail," the British newspaper said Financial Times from the mouth of CEO Jamie Salter.
If ABG wants Reebok to nestle itself as a serious player again among the competition, the company has to invest so much money, Otto sees that a revival of the sports brand is actually not realistic. The sports brand market is saturated. Competitors did continue to grow, including Adidas, which has been the absolute main sponsor of hockey for several years now. And Nike has taken up skating. Large, but also small sports are quickly provided with great sponsor contracts. Check it out again. While that sports sponsorship is crucial for a clothing sports brand to create brand awareness.
More realistically, ABG is building on investments in casual wear, as has been happening more and more in recent years. Especially the Reebok sneakers are doing well. ABG is also still living on the good name that Reebok has built up in the past, Otto sees. "Big brands in decline will continue to do well with the general public for years to come with older collections. You don't need to invest much to get a good turnover."
This is also apparent from the figures. In the first half of 2021, Reebok achieved a profit of more than 150 million on a turnover of more than 800 million euros. In the same period, Adidas achieved a turnover of more than 10 billion euros.
Why Reebok never became a real competitor to Nike
Source link Why Reebok never became a real competitor to Nike