Netherlands
Widower Bibian Mentel feels happiness again with new girlfriend: 'Hope it lasts a long time' | show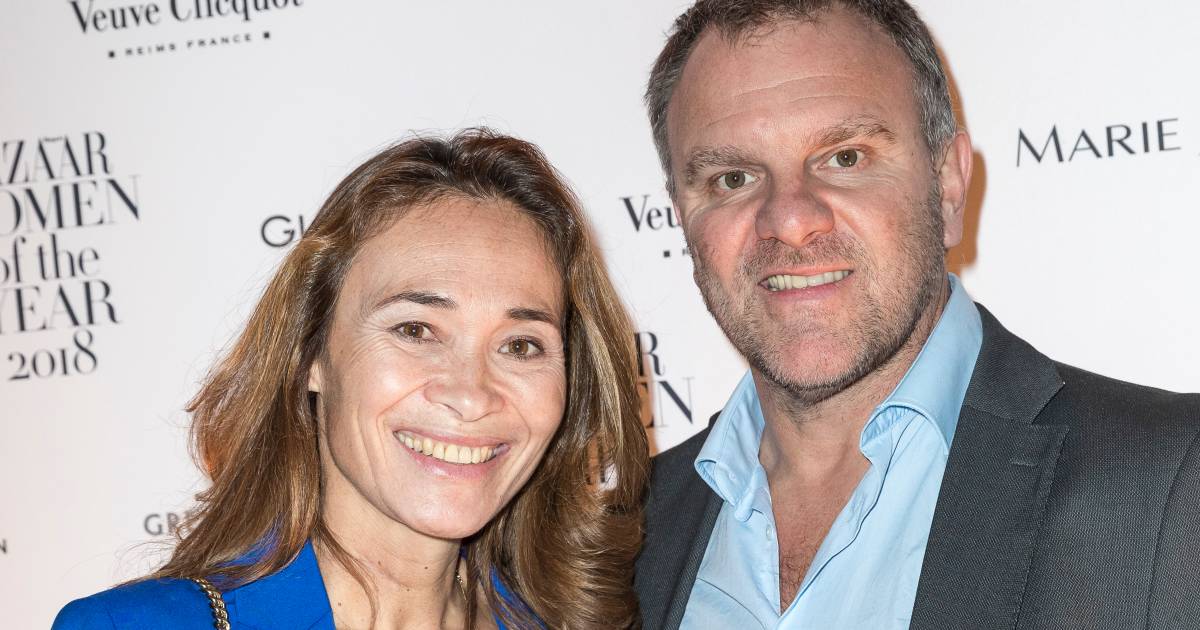 Edwin Spee, the widower of Bibian Mentel, who died in March, feels happiness again on 'a lot of moments' thanks to his new girlfriend Mandy. He can talk to her well and doesn't have to pretend that Bibian 'isn't there anymore' for him. "It's so much fun I hope it lasts."
That's what he says to Show news. Last week it was announced that Spee has a new relationship six months after the death of the former Paralympic champion. He said he suspected that Mandy was "sent" by Bibian. Although he mainly thinks about his children in his vision of the future, he hopes that Mandy is also part of it.
"When you're in a relationship and you're 18, you talk about the future differently than when you're 56," said Edwin. ,,I am more like Bibian was: carpe diem, live by the day. You know: so many things can happen in your life that change the future again. We are especially busy enjoying the present and we'll see what the future brings. But it's so much fun that I hope it lasts a long time. Because I can talk really nice with her and besides my sadness I am also very happy again for many moments. And that's a nice feeling, being happy."



I think it's very handsome and especially very nice that Mandy can do this and that she sees no competition

Edwin Spee
Edwin finds it admirable how Mandy handles her position as 'second' woman in his life, as a friend of hers recently described it. Because Spee still talks about Mentel every day, who would have turned 49 tomorrow.
,,I think it's very clever and especially very nice that she can do that and that she doesn't see any competition", he says about Mandy. ,,Because Bieb is no longer there. And she finds it – to use her words – very beautiful when someone with such respect and love still talks about his wife. What a beautiful man you are then. So that I can deal with that. I can only hope I can get a little bit of that love too," he says, speaking from Mandy.
And about herself: ,,I really like that, of course, that I don't have to pretend she's gone, because then it would be over really quickly."



Out of nowhere Mandy walked into my life a few weeks ago. From the first second it felt familiar

Edwin Spee
Mandy 'walked into life'
Spee had not expected to get into a new relationship. "When the love of your life is snatched from life by death, part of you dies and your heart is so broken that you think it can never be repaired," he wrote earlier this week.
But: 'Out of nowhere Mandy walked into my life a few weeks ago. From the first second it felt familiar and it still seems like she was sent by you. (…) She will never be able to replace you, I will never forget you and I still miss you every day, but my heart dares to smile again.'
Mandy would also click well with his children and Edwin is sure that Bibian would have liked her too. "Your mother, my daughters, your son and your best friends are all so happy for me and yet it sometimes feels double. (…) I go on my dear, I miss you terribly, but I enjoy life. I'll move on, but take you with me forever.'
Watch our Show & Entertainment videos below:
Free unlimited access to Showbytes? Which can!
Log in or create an account and don't miss out on any of the stars.

Yes, I want free unlimited access
Widower Bibian Mentel feels happiness again with new girlfriend: 'Hope it lasts a long time' | show
Source link Widower Bibian Mentel feels happiness again with new girlfriend: 'Hope it lasts a long time' | show