Tech
With Wordle, Lingo has suddenly become a wildly popular game | Tech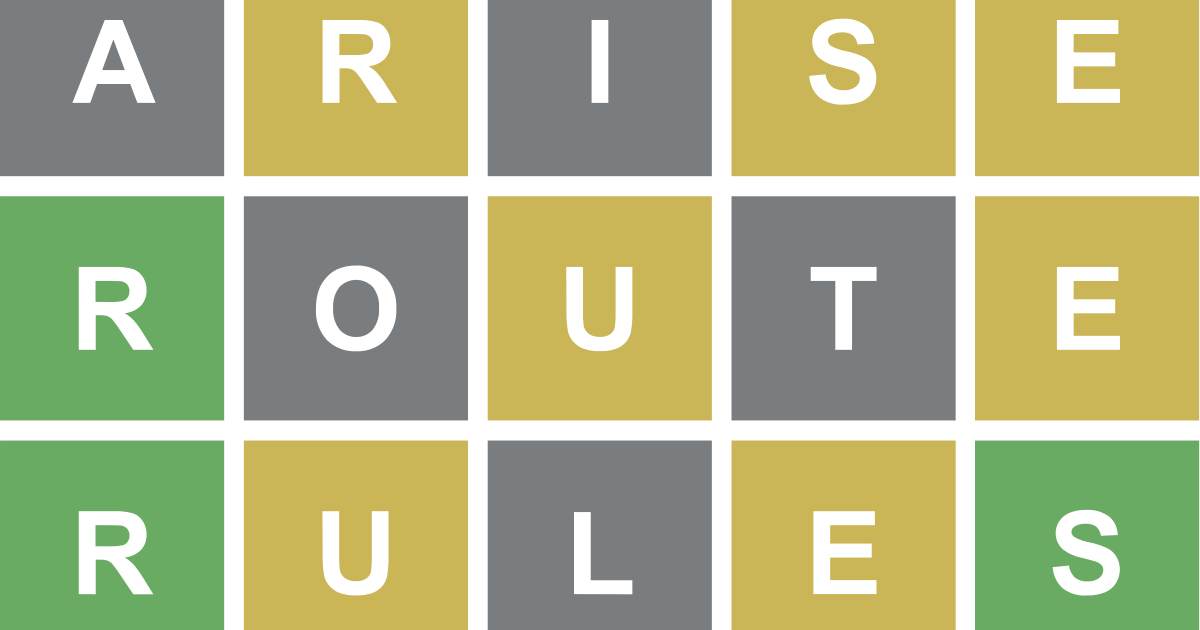 Five blank spaces, a keyboard, and six chances to guess: the word game wordle is very popular on the internet. Social media posts about the daily word puzzle are almost impossible to miss.
The formula is quite simple. Every day the website of wordle coming up with a five letter word. Every time you enter a word, the system checks how many letters of the correct word it contains, and whether they are already in the right place.
If a letter is correct, you will see a green square. If a correct letter is in the wrong place, the box turns yellow. All other letters turn gray. When you're done, you can share your attempt on Twitter in the form of a series of yellow, green, and gray squares without revealing the solution.
Creator Josh Wardle made the game for his girlfriend, he recently told the New York Times. She loves word games. Together they sorted out about 2,500 five-letter words that people would probably be familiar with.
It turned out to be a success formula that is now played by hundreds of thousands of people every day. The squares are everywhere on social media: day in, day out, enthusiasts post their results.
'I have to make sure it works perfectly'
The popularity is hard on Wardle, he told The Guardian. He feels very responsible towards the fans of the game. "I have to make sure that everything continues to work perfectly," he told the British newspaper.
Some app makers worked overtime to copy the game. They hoped – to the anger of the fans – to capitalize on Wordle's popularity, because Wardle didn't make an app himself. Apple didn't seem impressed: The copies of the game were removed from the App Store without notice earlier this week.
Wordle looks like Lingo
In the Netherlands, something else stood out: the game resembles Lingo. In this popular quiz game, participants also have to guess words, and they are shown in turn how much their word resembles the correct answer.
"I had to think more about Mastermind myself. Lingo was too difficult for me when I was young," says Jelle Besseling, creator of the Dutch variant Woordle. "But I think it's funny that people on Twitter have positive associations with Lingo."
Made for Alexander Klöpping
In the Netherlands we also started working hard with Wordle – and since last week with Woordle. "I decided to translate Wordle after Alexander Klöpping tweeted that there was no Dutch version yet. I immediately got to work replacing the glossary and translating things. I have now continued working on my completely own version, which can also handle six letters." For the enthusiasts, Besseling put his entire programming code online.
"Alexander Klopping retweeted me when it was finished," says Besseling, "I immediately got a lot more people excited about it than I expected." His family even created Whatsapp groups to organize Woordle results. "They are very proud."
In the end, Wordle's success is simple, he thinks: "You can pick it up easily, you're done quickly, and it's fun to share." And, also very important: "Every day there is a new word, so if it is difficult once, just try it again the next day."
Free unlimited access to Showbytes? Which can!
Log in or create an account and never miss a thing from the stars.

Yes, I want free unlimited access
With Wordle, Lingo has suddenly become a wildly popular game | Tech
Source link With Wordle, Lingo has suddenly become a wildly popular game | Tech