Education
Young people from 12 years old with medical risk invited for corona vaccination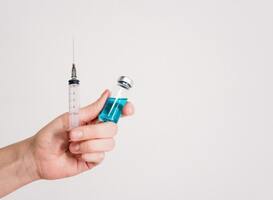 The young people who are now being invited for a corona vaccination are the 12 to 17-year-olds who are invited annually for the flu shot or young people with Down syndrome. In the coming weeks, they will receive an invitation from their GP and can use it to make an appointment with the GGD.
In an institution
12-17 year olds from the target group who live in an institution will be vaccinated in their institution from this week. Young people with cancer will soon receive an invitation, they can be vaccinated in mid-July in the Princess Máxima Center in Utrecht. A total of 60,000 to 100,000 young people are expected to be invited. Vaccination is always voluntary.
Vulnerable young people with obesity and young people who are eligible for a vaccination because they live in the house with a vulnerable roommate will receive an invitation at a later date. This route is still being worked out.
Health Council advice
The Health Council previously advised that these young people be vaccinated because they have an increased risk of a serious course of Covid-19 compared to healthy children or because fear of infection still limits them in their daily lives. Earlier in the vaccination campaign, 16-18 year olds with a medical high risk were already invited for a vaccination.
By: National Education Guide
Young people from 12 years old with medical risk invited for corona vaccination
Source link Young people from 12 years old with medical risk invited for corona vaccination