Tech
Your car can show the screen of your smartphone: this is how you do it | Tech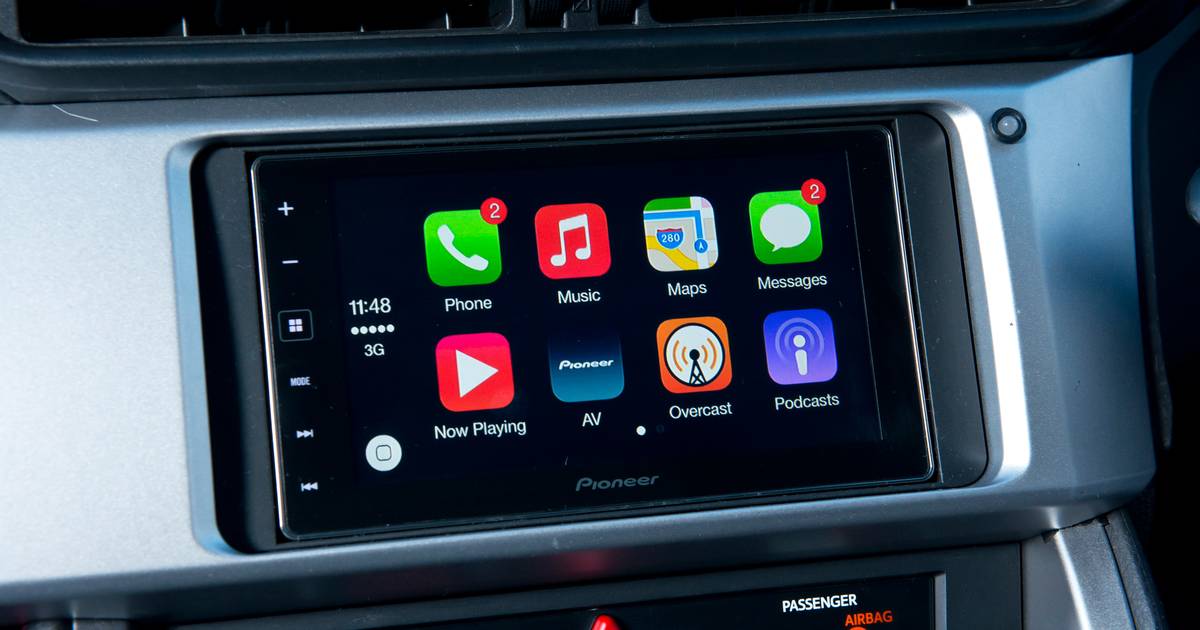 It is very useful to have the most important apps from your smartphone at your disposal on the navigation screen in your car. This is possible with Android Auto and CarPlay. Use the tips below in a safe and pleasant way.
Android Auto and CarPlay are indispensable for many motorists. Most modern cars of recent years support both applications flawlessly. CarPlay is standard on an iPhone 5 or newer because it is integrated in iOS. Android Auto is a free app that you can find in the Google Play store. If your phone is running Android 10 or Android 11, the app is available by default.
Both programs mirror the apps from your smartphone on the (touch) screen of your car and create a second screen, as it were. That doesn't work with all apps – there are strict rules to prevent you from watching Netflix, for example – but apps for navigation and music do support it.
Preparation
The whole idea of ​​Android Auto and CarPlay is that it makes the driving experience nicer, but above all safer. So make sure you have your favorite apps in the right order in advance so that you can quickly find them. Scrolling through the menus to get to that one favorite Spotify list while you are driving is emphatically not the intention.
In the Android Auto app on your phone, go to 'Settings' to customize the 'Launcher'. From there, you can check which apps you want to appear on the touchscreen in the car. Drag an app up or down on your phone to change the order.
On the iPhone, go to 'Settings', then 'General' and choose 'CarPlay'. You select the car for which you use CarPlay and tap 'Edit' to add, remove or rearrange apps. With the red minus you remove an app, the green plus adds one. Hold down your finger on the three bars on the right and drag the app where you want to change the order of display.
Do not disturb me while driving
Very tricky while driving: apps or messages that appear on your screen. To adjust the display of notifications, go to 'Settings' on an iPhone and then to 'Notifications'. Then select the app for which you want to show the notification or not and turn the switch at 'Show in CarPlay' on or off.
It works similarly with Android Auto. If you want to mute a conversation in one of the instant messagingapps that support Android Auto, tap a notification when it appears and choose to mute the conversation on the next screen. The messages will still be delivered to your phone, but notifications will no longer appear.
You can also turn on the auto do not disturb feature when you start driving. From the screen in the car, go to 'Settings', navigate to 'Access to phone screen', then to the settings of your car and then to 'Behaviour'. You can do this via your smartphone via the 'Sound and vibration' option in 'Settings'.
Talking is allowed
With Google Assistant and Siri, respectively, you can make driving a lot easier. For example, you can ask Google Assistant to take you to the nearest gas station, call a close friend, or remind you what's on your calendar. In any case, it is good to take your Calendar functions seriously. Put an event in your calendar with the full address, and Google can navigate to it directly from your calendar.
Hey Siri works similar to an iPhone. Siri Shortcuts are useful here. For example, you can send your expected arrival time to the home front. All commands via Siri Shortcuts that do not require a specific app can also be used via CarPlay.
light, dark, wallpaper
Fun fact: Every new version of iOS adds more background images to customize your CarPlay background. To customize your wallpaper, open the 'Settings' in CarPlay and select Wallpaper to choose from several images.
You can also choose from a light or dark mode. The light version can be useful when the sun is low and is annoyingly shining on your display. In the Settings app on CarPlay, select 'Display' for 'Automatic' or 'Always dark'. Now click on 'Automatic', then the background will only change to the dark version after sunset and you will therefore have access to the light mode.
For Android, you need to enable this on your smartphone beforehand. Open the 'Settings' app, go to 'Accessibility', to 'Display' and turn on 'Dark theme'.
Watch our tech videos below:
Free unlimited access to Showbytes? Which can!
Log in or create an account and never miss a thing from the stars.

Yes, I want free unlimited access
Your car can show the screen of your smartphone: this is how you do it | Tech
Source link Your car can show the screen of your smartphone: this is how you do it | Tech