Netherlands
Youssef Taghi on outbreak plans Ridouan Taghi: 'Tried to de-escalate things' | Inland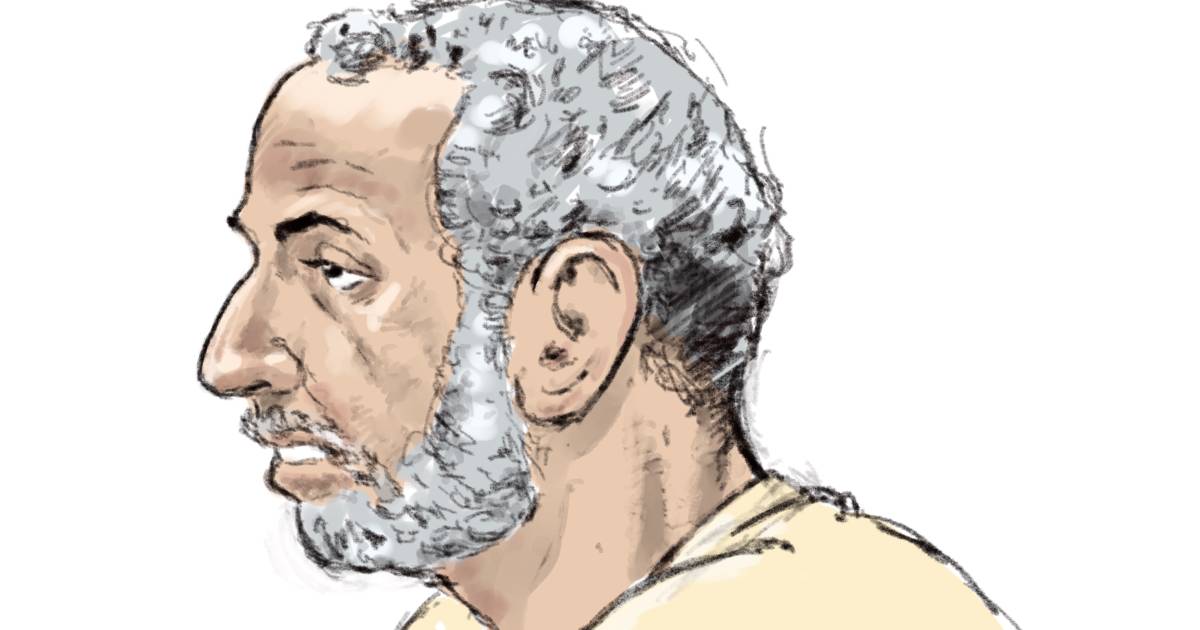 Youssef Taghi, a former lawyer and cousin of Ridouan Taghi, has mainly tried to 'pause things, slow things down' and took a 'wait and see attitude'. "I tried to de-escalate things." He said that during a new preliminary hearing on Monday. He is suspected of having participated as a lawyer in an attempt to escape Ridouan Taghi.
The Public Prosecution Service states that Youssef Taghi (38) has been an important link between Taghi, the main suspect in the Marengo liquidation process and detained in the EBI, and the outside world. He is said to have helped him make plans for a violent outbreak or escape. In the period between March 2021 and October 2021, there were a total of 98 contact moments, of which 22 were visits to the EBI. In the summer, suspicions arose that Youssef Taghi would abuse his position as a lawyer. He was arrested in October on suspicion of secretly cooperating in a violent escape. There would be three plans for this. He would also have helped with drug trafficking and money laundering.



On the contrary, he has tried to slow down the process, to appease the situation, to subtly dissuade Ridouan Taghi from making some of his plans concrete.

Lawyers Youssef Taghi
A number of confidential conversations between the two Taghis have been secretly recorded by the judiciary. The images show from above how Youssef Taghi is holding an iPad and a notebook against the glass of the consultation room, behind which Ridouan Taghi is sitting. The iPad contains images of chat conversations. Ridouan Taghi also made shooting gestures, which he repeated several times.
Taghi was present in the Amsterdam court for the first time on Monday. His lawyers argued that his pre-trial detention should be suspended. ,,He has just tried to slow down the process, to calm the situation, to subtly dissuade Ridouan Taghi from making some of his plans concrete. He was making the point in his own subtle way that he didn't want anything to happen." He never gave the names of four EBI employees, Raza said.
He also said the two Taghis had not seen each other for "decades" before the first visit in March 2021. It was also announced on Monday that Youssef Taghi already wanted to stop as a lawyer. He was looking for a job outside the legal profession, also so as not to get involved in his cousin's possible plans.
Difficult situation
In the end, Youssef Taghi was also given the floor. "I wanted to de-escalate things. As far as there were plans, I wanted to show that it wasn't a wise idea. You look for a way to get rid of it, not to be a part of it." He said he was in a very difficult situation. "The less you know, the better. You try to get rid of it in a subtle way." The court president then asked whether he had not tried to tell Ridouan Taghi that it was not a good idea. "You couldn't be direct," said Youssef Taghi.
The court will later make a decision on pre-trial detention. There is no chance of a repeat, Taghi's lawyers said. "He is no longer a lawyer." According to Youssef Taghi, he must find a way to move on with his life. ,,It has had many and far-reaching consequences until now. The damage is significant and to a large extent irreparable."
This is what the Public Prosecution Service said about Youssef Taghi
Free unlimited access to Showbytes? Which can!
Log in or create an account and never miss a thing from the stars.

Yes, I want free unlimited access
Youssef Taghi on outbreak plans Ridouan Taghi: 'Tried to de-escalate things' | Inland
Source link Youssef Taghi on outbreak plans Ridouan Taghi: 'Tried to de-escalate things' | Inland