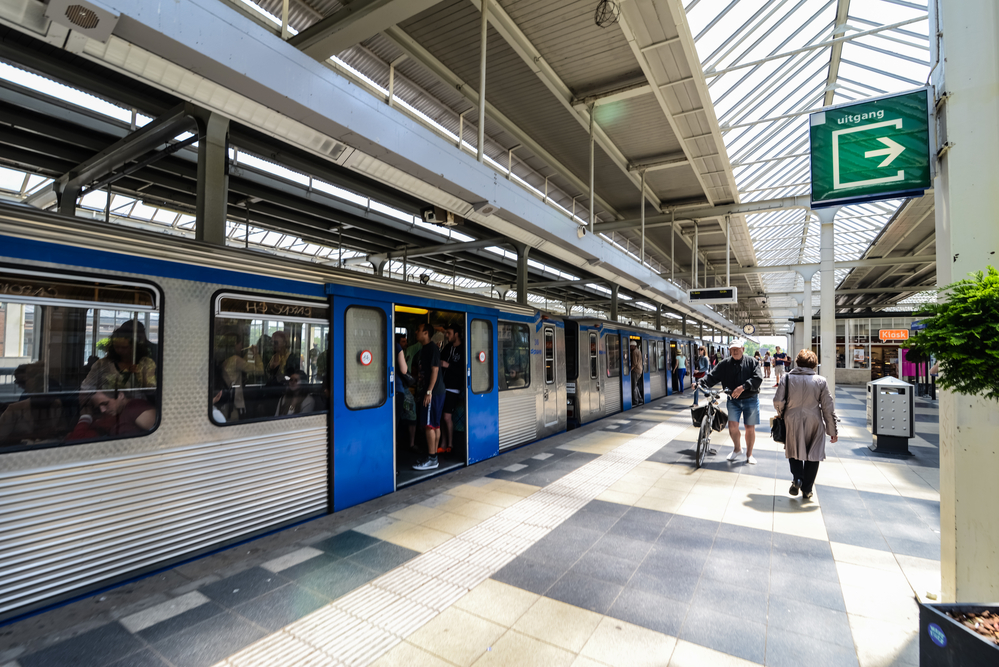 Football club AZ Alkmaar has condemned the actions of 154 supporters who were arrested for singing anti-Semitic songs in the Amsterdam metro over the weekend.
Fans ignored repeated warnings to stop the chants on their way to the Eredivisie match against Ajax on Saturday afternoon and forced police to stop a train at Strandriette station.
All but 11 of the supporters were released later that night. Police said two officers were verbally and physically abused and the windows of a bus en route to the police station were smashed.
AZ and its advocacy association condemned the actions of what it called "a small portion of our support."
"The club condemns in the strongest terms inflammatory behavior and discrimination and unequivocally sever ties with those who perpetrate it," the club said in a statement.
Eddie Bardner, the National Coordinator to Combat Anti-Semitism, said the arrest was an "important signal" that hateful language is no longer acceptable around football.
"People are getting the message that this is no longer acceptable. I'm glad this is happening." Verdoner told NOS"The turning point is in sight. Things are finally changing.
He argued that racist chants in football have a corrosive effect on wider society. For example, the use of the word "Jew" in the classroom makes Jews feel unsafe.
Ajax fans adopted the nickname 'Super Jewish' and began to wave the Israeli flag at matches after the war, but the club had no direct Jewish roots.
In recent years, Amsterdam clubs have come under pressure to drop their adopted identities on the grounds that they encouraged anti-Semitic chants and references to gas chambers by dissenting fans.
https://www.dutchnews.nl/news/2023/05/az-condemn-anti-semitic-chanting-after-154-fans-arrested-in-amsterdam/ AZ denounces anti-Semitic chants after 154 fans arrested in Amsterdam