Netherlands
Dutch Football Association relaunches OneLove campaign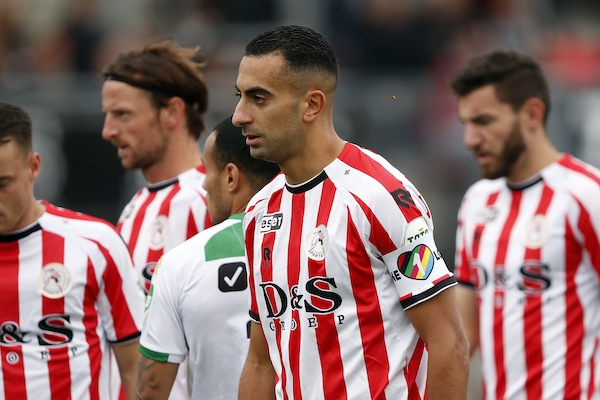 Dutch football association KNVB plans to revive its 'OneLove' campaign later this month after its deployment at the World Cup in Qatar was canceled by Fifa.
KNVB is calling on team captains of both professional and amateur leagues to wear armbands on the weekend of March 17-19, the International Day Against Racism and Discrimination.
The rainbow armband was last worn in October and caused an uproar When there are two Eredivisie captains – Orkun Kökçü (Feyenoord) and Redouan El Yaakoubi (Excelsior) – refused to wear.
Feyenoord's captain, Orkun Kokchu, refused to wear an armband for religious reasons, while Excelsior's captain, Reduan El Yaacobi, wore another armband that read "respect" on his arm.
A KNVB spokesperson said Thursday, "It's your right not to participate, and we're not aiming for everyone to wear armbands. But more is more fun."
KNVB and other clubs have dropped plans to wear armbands during World Cup matches after FIFA said they would give players yellow cards. KNVB finally retreated.
Released in 2020, One Love campaign aims to promote the idea that "everyone in football should be able to be themselves" and to "help anyone who feels discriminated against around the world".
https://www.dutchnews.nl/news/2023/03/dutch-football-association-brings-back-onelove-campaign/ Dutch Football Association relaunches OneLove campaign