Netherlands
Dutch motorcycle rally rider dies in extreme heat in Morocco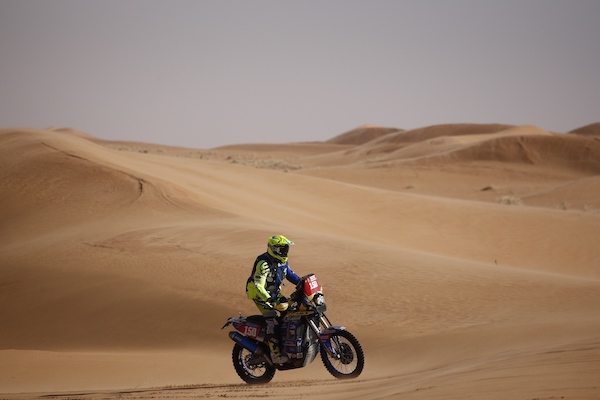 Dutch motorcycle rider Bram van der Uden has died in temperatures as high as 55 degrees Celsius while participating in the Moroccan Desert Challenge, an eight-stage off-road race behind the Dakar Rally.
Van der Uden, 48, is believed to have gotten off his bike a few kilometers from the end of the fifth stage, but was unable to press the emergency button and needed help.
He was found by other participants, but despite the quick arrival of a medical team, "there was nothing they could do," race organizers said.
"Morocco was very hot," Robin Verheggen, who is part of the team supporting Dutch truck driver Anja van Loon, told broadcaster NOS. "The heat has caused a lot of problems and many drivers have already agreed to leave because they felt it was too dangerous."
Organizers say the rally will continue on Friday, with all sorts of vehicle parts from bikes to "give the riders a much-needed rest day".
Verheggen told NOS that death is mostly part of sport. "All the participants, especially the motorcyclists, have accepted that this could be their last race," he said.
Van der Wouden is the second participant to die during the rally. A French driver was killed in a collision with another car on Tuesday.
https://www.dutchnews.nl/news/2023/04/dutch-motorbike-rally-rider-killed-in-extreme-heat-in-morocco/ Dutch motorcycle rally rider dies in extreme heat in Morocco