Netherlands
Netherlands miss trial in spin, lose Zimbabwe series 2-1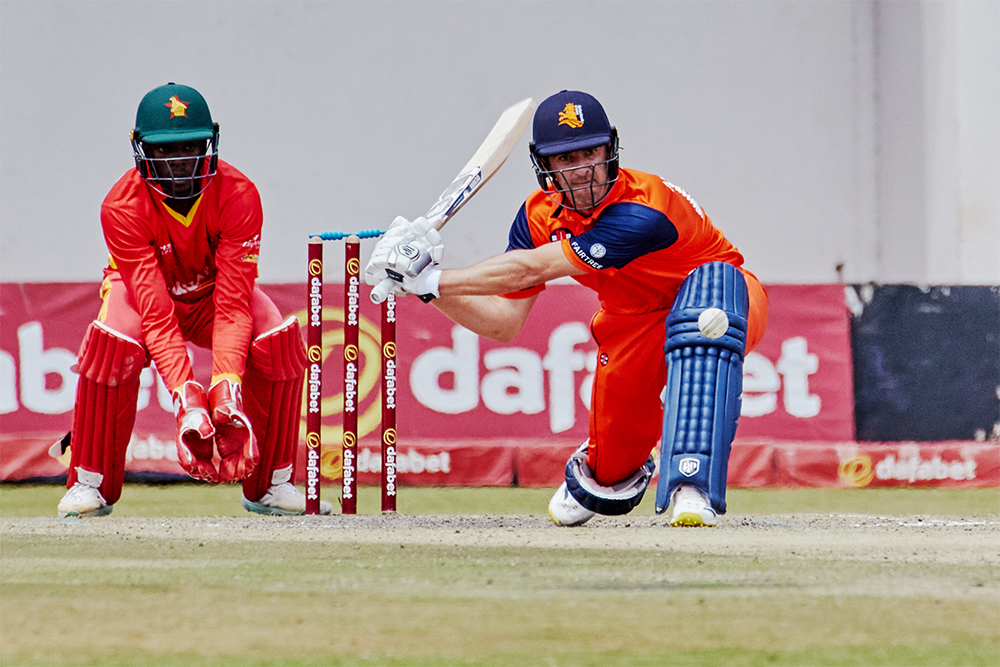 Zimbabwe 235-3 (Balance 64*, Madhevere 50, Sharliz 2-71) defeated Holland 231 9-to-9 (O'Dowd 38, Ackermann 37, Williams 3-41) by seven wickets.
Zimbabwe won by seven wickets with 50 balls remaining to win the One Day International Series 2-1 against the Netherlands.
Chasing a modest target of 232 in front of a near-packed crowd at Harare Sports Club, Zimbabwe led Wesley Madhevia (50) and former England hitter Gary Balance (64*) to a comfortable victory in their last World Cup. bottom. Super league match. It was also the last match before the World Cup qualifiers were held from June 18th to July 9th.
The Dutch batsman, who chose to go first, couldn't turn the start into a good enough score as opener Max O'Dowd topscored with a 38. In quick succession.
trial with spin
Colin Ackerman was aggressive against the spinners and stabilized the innings with a 60-run partnership with Moussa Nadeem Ahmad. With Ahmad dismissed for his 30th over, the Dutch middle order again meekly succumbed to a spin, losing his next five wickets for just 63 runs.
Left-arm spinner Sean Williams later scored 43 with the bat and took three wickets in a decisive spell that blew away Wesley Barresi, who was on the side of Ackermann, Scott Edwards and Tom Cooper. Off spinner Sikandar Raza sent back Singh and Teja Nidamanulu despite conceding 55 runs.
Wickets rolled against spins, run-rate slowed and boundaries depleted, but Sharliz Ahmad, who finished the series as the leading wicket taker, scraped alongside Aryan Dutt to help the post 231-9. I was.
The total did not prove sufficient as the hosts hounded it with little discomfort in front of a raucous crowd who cheered each time they scored and took wickets.
Madhevia and Zimbabwe captain Craig Irvine (44) had a solid foundation in pursuit with a 96-run partnership, but a legspin from Sharliz Ahmad put them nine balls apart. By the time Fred Klassen batted to end another 96-run stand between the balance and series player Williams, the result was a foregone conclusion that the hosts were only 36 runs out. .
Raza and Balance, who were strong covering their second ODI half-century in Zimbabwe's sled, confirmed there were no further blemishes to freeze the chase at 42 overs.
"We thought[the target]was close to the mark, but Zimbabwe clearly hit well and never let us in," Edwards said after the match.
"I'm a little disappointed that we weren't able to close out the series in Game 2. It was one of those games we had to win. is.
A lot of positive things about Holland
Adding to Teja Nidamanuru's odds-defying century in the first game, Shariz Ahmad also enjoyed a breakthrough series with eight wickets, three more than second-placed Raza.
"I think we performed pretty well in all three games," added Edwards. "There are some things we have to fix, but it will be a great practice before qualifying. Some guys are up and it will be interesting to see how far we can go with this group."
The Netherlands will face South Africa on March 31st and April 2nd in the final game of the Super League.
https://www.dutchnews.nl/news/2023/03/the-netherlands-fail-trial-by-spin-to-lose-zimbabwe-series-2-1/ Netherlands miss trial in spin, lose Zimbabwe series 2-1