Netherlands
Over 100 arrested at Eindhoven airport as climate activists protest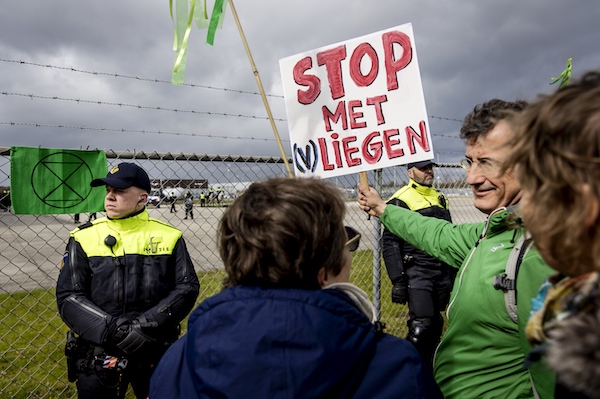 About 100 environmental activists were arrested during protests against flights at Eindhoven airport on Saturday, police said.
Part of a larger demonstration by climate activists, the group breached the airport fence and gathered in a grassy area near where private jets are stored. Some people left on police orders, but those who refused were picked up by police about an hour later.
The demonstration was organized by the Extinction Rebellion group, who want the airport to do more to eliminate unnecessary flights, reduce noise and combat pollution.
A spokesman for the airport told broadcaster NOS.
https://www.dutchnews.nl/news/2023/03/100-plus-arrests-at-eindhoven-airport-as-climate-campaigners-protest/ Over 100 arrested at Eindhoven airport as climate activists protest