Netherlands
Schiphol to limit peak hour passenger numbers by 5% this spring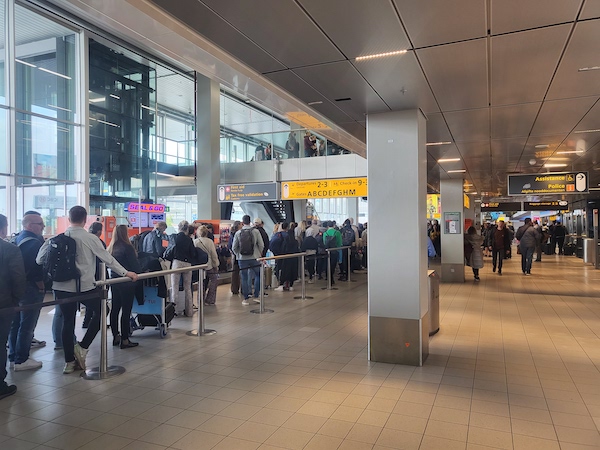 Schiphol Airport has reversed its previous decision to cut passenger numbers and end restrictions until the end of April as staff shortages continue.
The number of people passing through the airport during peak morning hours will drop by 5% between now and the start of school holidays.
Schiphol said last month it would likely have to limit numbers during the May holiday period, but hoped to give travelers a temporary reprieve from 26 March.
Last summer, a shortage of baggage handlers and security guards forced the airport to limit the number of passengers to 50,000 per day. Airlines had to cancel or reschedule flights, and airports had to pay €350 for each passenger who missed their trip.
a an airport spokesman said The problem was not as severe as last year, when up to 18% of departures were canceled during the peak holiday season. Since then, an increase in security guard wages has been agreed and the number of vacancies has been halved.
However, airlines are still grappling with check-in staff shortages and airports need to hire more ground handlers.
"We all know the scene and the long lines last year," said a spokesperson. "It's not safe for vacationers or people traveling for work.
"We want to prevent that, so we'd like to reduce our passengers by 5% until the school holidays in May to give us a margin of safety."
https://www.dutchnews.nl/news/2023/02/schiphol-airport-to-limit-peak-time-passenger-numbers-by-5-this-spring/ Schiphol to limit peak hour passenger numbers by 5% this spring