Netherlands
T20 World Cup: Ackermann's 62 wasted as Bangladesh take a 9-run win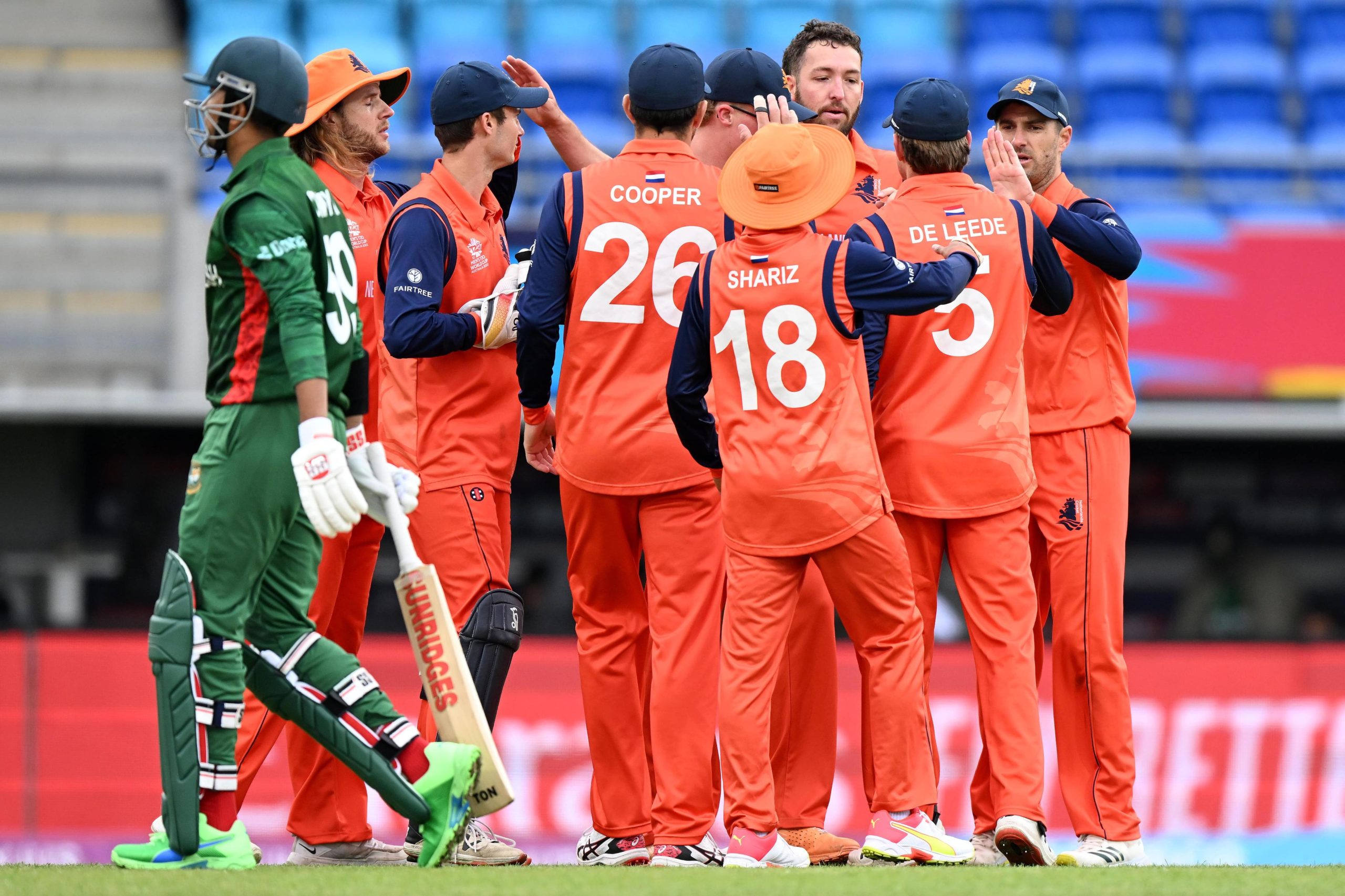 Easy score: Bangladesh 144 to 8 (Afif 38, van Miekkelen 2-21, De Riede 2-29) beat Netherlands 135 (Ackermann 62, Tuskin 4-25) 9 runs
Bangladesh recorded their first-ever Super 12 victory at the T20 Cricket World Cup in Australia on Monday, overcoming a cameo from the late Paul van Miekelen and a valiant 62-run knock from Colin Ackermann.
They were bowled out for 135 after bowlers led by van Miekelen (2-21) and Vasde Liede (2-29) limited Bangladesh to a seemingly under-par total. .
The Dutchman who chose to throw the ball first in cloudy conditions was Logan van Beek and leg spinner Sharliz Ahmad in place of Tim van der Gugten and the injured Roelof van der Merve. called back.
The Bangladeshi hitters got off to a strong start but collapsed from a dominant 43-0 in the sixth inning to 76-5 in the 11th inning. Most notably, 19-year-old Ahmad sacked Kaname and captain Shakibhi al-His Hasan, caught in the depths, to pick up his maiden World Cup scalp.
Bangladesh's middle order came to the fore as Afif Hossein revived the innings with 38 on 27 balls and teamed up with Mossadegh Hossein (20) to score a formidable 144-9.
On the other hand, the Netherlands continued to catch up from start to finish and got off to a dismal start with 15 wins and 4 losses in 4 overs. Taskin Ahmed scored first ball ducks from consecutive balls in the first over by Vikramjit Singh and de Leede. To make matters worse, after three overs, a poor run between wickets cost his second highest run-scorers Max O'Dowd and Tom Cooper a wicket in the first round.
Colin Ackerman shook off a lean foam run and collected four boundaries. Most of it went through cover, stringing together a 44-run partnership with Scott Edwards (16), his one hand for Ackermann combining six fours and two sixes, his maiden Brought the T20I half a century. However, in the midst of the counterattack, constant drizzle was a constant threat, and eventually the players were forced off the field after his 15-minute delay.
missed chance
After the restart, Hassan Mahmoud (2-15) and Tuskin Ahmed (4-25) further weakened the chase as the Dutchman slipped from 59-4 to 101-9. Just when the Bangladeshis felt a big margin of victory, van Meekeren, 24, had broken three lines and his six to delay the inevitable.
"Today we missed an opportunity," Ackermann said at a news conference.
"I went into this game thinking it was going to be a good game. We needed these partnerships to ensure our tracking at the start, but unfortunately that didn't happen today.
The Netherlands will next face India on Thursday at 9am CET in Sydney.
https://www.dutchnews.nl/news/2022/10/t20-world-cup-ackermanns-62-in-vain-as-bangladesh-seal-a-nine-run-win/ T20 World Cup: Ackermann's 62 wasted as Bangladesh take a 9-run win