Netherlands
Vegan movement group dumps dead piglets outside colleges, embassies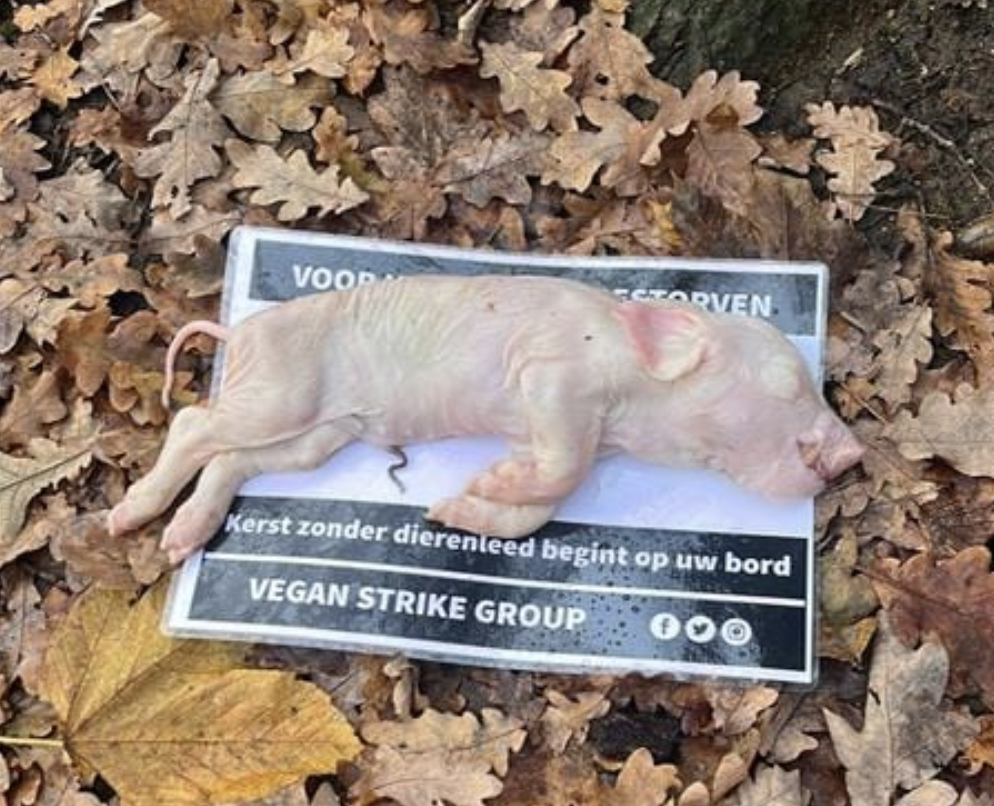 Vegan activists have dumped piglet carcasses in several locations in the Netherlands, including outside the offices of the agricultural organization ZLTO in Den Bosch, the University of Amsterdam and the Brazilian Embassy in The Hague.
The Vegan Strike Group says the campaign is meant to draw attention to the "victims of intensive animal husbandry." The corpse is accompanied by a sign reading "Died for your dinner" and "Christmas without animal suffering begins on your plate".
The group claims to have left 100 dead pigs at various locations in the Netherlands and Belgium over the past week. The piglets were sourced from dumpsters on factory farms, the organization said.
https://www.dutchnews.nl/news/2022/12/vegan-campaign-group-dumps-dead-piglets-outside-university-embassy/ Vegan movement group dumps dead piglets outside colleges, embassies